Red Bull threatens lawsuit against Bullards
By Nicola Carruthers
Energy drink maker Red Bull has launched a trademark dispute against English gin producer Bullards Spirits for its use of the word 'bull'.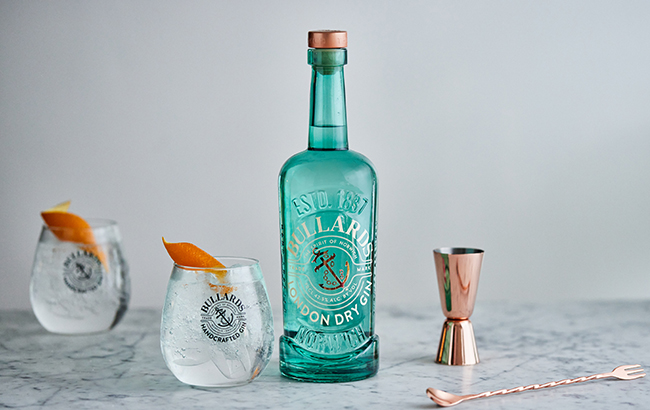 Red Bull is opposing an application to register the mark 'Bullards' before the UK Intellectual Property Office (IPO).
In February 2021, the Austrian soft drinks giant sent a letter to Bullards' lawyer alleging that the UK trademark 'Bullards' is similar to the 'Redbull' trademark because both words contain the word 'bull' and would likely cause public confusion.
In the letter, seen by The Spirits Business, Red Bull claimed that Norwich-based producer Bullards is 'seeking to ride on the coat-tails of [its] famous brand'.
The letter read: "Our client recognises that your client's brand stems from a historical family business and so it has asked us to highlight that it does not want to prevent your client from doing anything it has historically done."
Bullards was founded in 1837 as a producer of beer and an importer of wines and spirits. Russell Evans revived the Bullards name in 2015 with an emphasis on gin, establishing a distillery in the centre of Norwich.
In order to settle the dispute, Red Bull's legal team requested that Bullards withdraws its trademark under certain goods, including non-alcoholic beverages such as energy drinks and from being used at events.
'No confusion'
Bullards founder Russell Evans told The Spirits Business: "We don't think there is any confusion. They are insisting that we remove our trademark registrations for certain sectors like soft drinks, fizzy drinks, and events. My concern is that as I don't agree there is any conflict, if I start letting them have energy drinks, I'm almost admitting there is confusion between Red Bull and Bullards."
The company has "no intention of doing energy drinks" but is planning to launch a mixer range next year to complement its gin range, Evans added.
Evans said he has spent £10,000 (US$13,688) in legal fees after the two companies have been going back and forth in the discussions since February.
Evans continued: "We now have to put our defence in by mid-October. It then goes to an IPO formal hearing. They are determined to stop us doing it. It's not the first time they've done it; they've issued legal action against a Norwich brewery.
"I don't think this will go to court. They try to bully people into doing what they want."
Red Bull, which was founded in 1987, said it was "not appropriate to comment on a current legal matter".