Prowein plans for 2022 return
International trade fair Prowein is preparing for its comeback show in March 2022.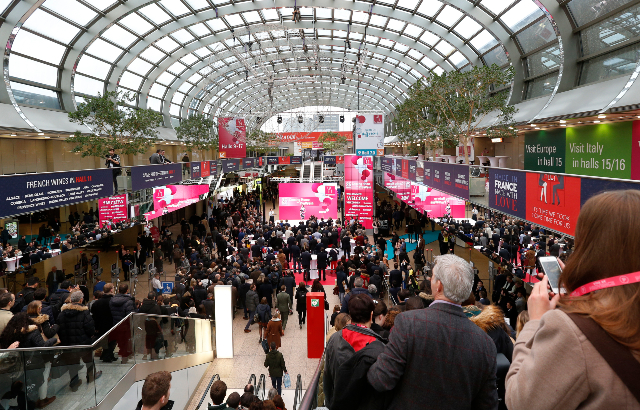 The wine and spirits event is held annually in Düsseldorf, Germany. However, the show has been cancelled for the past two years because of the Covid-19 pandemic.
Event organisers said preparations are in 'full swing' to host the show from 27-29 March 2022.
Organisers added that the show would be made possible thanks to the recently adopted Covid-19 Protection Ordinance, which provides the legal framework for hosting a trade fair amid the pandemic. It was updated in August this year.
Michael Degen, executive director of Prowein, said: "Over the past few weeks our planning – such as stand space allocation for exhibitors, the organisation of tastings, limitation of visitor numbers, aisle width or a possible registration for tastings – was primarily determined by a very restrictive Covid-19 Protection Ordinance.
"Now we can finally get down to the concrete planning and organisation in the interest of the sector."
Prowein 2022 will be extended to three additional halls, creating a total of 13 halls for the event. This will increase the width of the aisles from four metres to six metres, allowing 1.5m social distancing to be observed.
Different halls will be dedicated to specific regions. For example, halls one, four and five will be for Germany, while halls nine to 11 will be for France. Other hall allocations include hall 13 for Portugal and halls 15 to 17 for Italy.
Degen added: "To avoid misunderstandings from the outset: the rented exhibition space will not enlarge – we are only making three additional halls available.
"At the end of the day it's like in a vineyard where the distance between the individual rows would be increased to improve ventilation of the vines.
"With this move we strike the necessary balance between pandemic-related minimum distances and a sufficiently high attendance figure – thereby laying the foundation for a successful trade fair: many contacts and leads for our exhibitors."