OP Anderson unveils stout-infused aquavit
By Nicola Carruthers
Anora Group has partnered with Swedish brewery Omnipollo to create a limited edition OP Anderson Aquavit blended with stout distillate.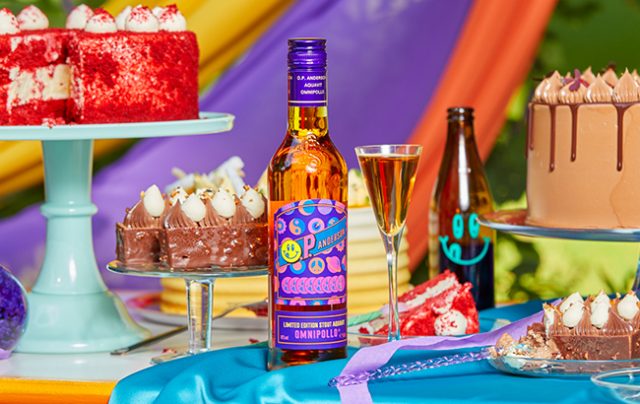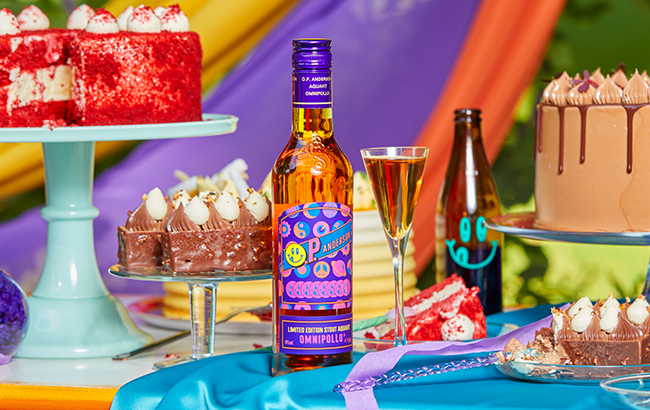 OP Anderson Aquavit Omnipollo Stout Limited Edition was created by aquavit master blender Jonas Odland and Omnipollo brewer Henok Fentie, and features a design by artist Karl Grandin.
Limited to 3,600 bottles, the 40% ABV expression aims to 'expand the aquavit category'.
"We have captured the aromatic and delicious character of the full-bodied stout by distilling it in our copper pot stills," Odland explained.
"We then blended the stout distillate with our OP Anderson Original Aquavit, which has matured for many years in American oak mellowing the aquavit spices – caraway, aniseed and fennel – and extracting the aromatic essences from the whiskey-infused oak.
"The result is fantastic and better than anything we could have ever dreamed of."
The expression is said to have 'rounded spice and roasted malt tones', along with hints of chocolate and dried fruit.
The aquavit is recommended paired with savoury dishes, burgers and oysters, as well as alongside desserts that contain chocolate and nuts.
The design of the bottle is inspired by the collaboration and features a psychedelic label.
Grandin added: "We wanted to tackle the iconic OP Anderson expression by looking at it through an Omnipollo lens. By reinterpreting each element the classical OP Anderson label is made of, we wanted to create something that is close to the original but at the same time is in a completely different dimension."
The aquavit will be available to buy in the Nordics from autumn 2021, priced at SEK 299 (US$34) per 500ml bottle.
Earlier this month, Nordic drinks companies Altia and Arcus completed their merger to become Anora Group. In July, the firms agreed to sell seven spirits brands to Galatea to finalise their deal.
Anora's portfolio now includes brands such as Koskenkorva vodka and Linie aquavit.