Linie: a brand history
Thanks to Linie aquavit, Norway's national spirit is starting to make waves overseas in bars from Boston to Berlin. The Spirits Business recounts the brand's fascinating history.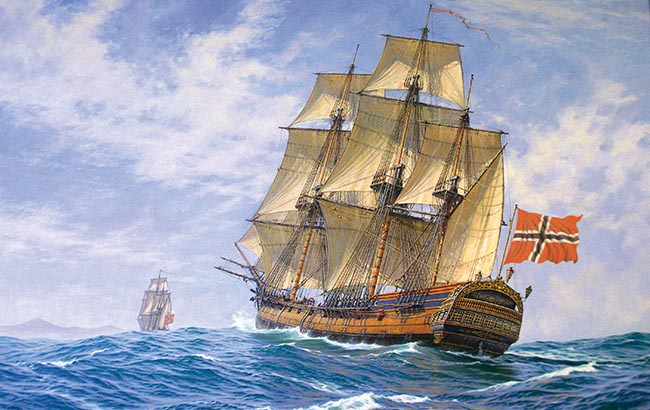 *This feature was originally published in the March 2020 issue of The Spirits Business
'Some journeys change you forever'. The strapline for Linie aquavit is particularly apt given the origins of this famous Norwegian brand. Romain Jourdan, category manager, international premium spirits at owner Arcus, takes up the story: "Aquavit is a spirit that has been produced since the 15th century, and the quality was actually quite bad until Linie aquavit arrived in the early 1800s."
He explains how it was just un‐aged moonshine with added spices to mask any nasty off‐ notes, and it was drunk neat – and with food. "They were also giving it to children for breakfast to make sure they were strong enough," he says. "It was more of a medicine than a drink for pleasure."
For some bizarre reason, possibly after a heavy session of knocking back aquavit, Norwegian ship owner Catharina Lysholm decided there might well be a market for this raw potato spirit on the far side of the world. Barrels of it were lashed to the deck of her brig, the Trondhjems Prøve, which set sail for the East Indies in 1805. "They couldn't sell one drop, and the ship returned to Trondheim after a two‐year voyage," says Jourdan. "When they opened the casks, they found the aquavit now had a fantastic taste." All those days at sea sailing into the southern hemisphere and back had somehow cast a benign spell on the spirit.
The family sat on the story until Catharina's nephew, Jørgen B Lysholm, who had studied chemistry in Berlin and understood distillation, turned it into a brand. After experimenting with voyages to other far‐ flung destinations, including Brazil, he launched Linie aquavit in 1821. The word 'Linie' or 'line' refers to the equator, which under Lysholm's rules must be crossed twice during maturation. That is still adhered to today, though the time at sea is now around four months. The recipe has remained unchanged, and includes caraway seeds, star anise and various other secret spices, and for at least 100 years it has been matured in oloroso Sherry casks.
So how does the voyage speed up the ageing process? "It's modern sorcery," Jourdan replies. "The main effects of the sea maturation come from the waves." He gives the analogy of a tea bag, which will give you a strong cup of tea after five minutes or sooner if you squeeze it with a spoon. The spirit, which has already spent a year in cask in the distillery warehouses near Oslo, is squeezed further into the pores of the wood by the pitching and rolling of the ship. There is also the impact of the climate, changing from a Baltic chill to a tropical warmth and back again, but the casks are no longer drenched by the waves and sea spray. Nor can they be prised open by thirsty sailors since they are safely stowed in sealed containers.
"We put our containers on the deck; we're kind of freeloaders on the boat," says Jourdan. In truth, as he admits, Wilhelmsen – the shipping line used since 1927 – does get paid rent and receives a few crates of Linie for Christmas. When the brand took off in 19th‐century Norway, it spawned a shoal of imitators with their own sea‐aged aquavits, but after the state took control of the country's distilleries in the 1920s, only Linie and Løitens survived. The latter, which is also owned by Arcus, is Norway's biggest domestic brand of aquavit, while Linie, with its estimated one‐million‐litre production, is 90% exported, according to Jourdan.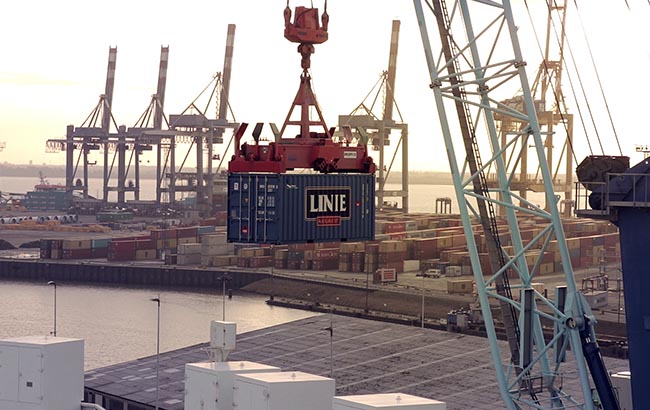 NATIONAL PRIDE
He says aquavit was traditionally drunk at Christmas. Sales in Norway declined steadily until the 1980s. Apparently that began to change after the country hosted the Winter Olympics in 1994, which rekindled a national pride in all things Norwegian – including aquavit, whose domestic volumes have been growing by 2%‐3% a year since. This has been further fuelled by craft distillers who are producing boutique brands of the spirit, alongside whisky, vodka and gin. Beyond Norway, there has been a growing fascination in Nordic culture, from Scandi‐noir thrillers on TV and in books to that Danish sense of cosiness known as 'hygge'. As to how this affects the brand, "it's all part of the mix, as Scandinavia's very trendy", says Jourdan.
Arcus, Norway's largest producer and supplier of spirits, distributes Sazerac's brands in Scandinavia, while Sazerac does the same for Linie in the US, where a typical aquavit drinker is someone of Nordic heritage who feels like a taste of home. With around 4.5 million Norwegian Americans that is a big potential market. But the brand has begun to focus on a younger urban crowd. "It's starting to get trendy, especially with bartenders," says Jourdan, who points to the bottles of aquavit popping up in bars in Berlin, Paris, London and New York.
"If gin and whisky had a baby it would be called aquavit," London bartender Alex Kratena once told him. But whatever the parentage, Jourdan believes aquavit can replace gin in many cocktails, giving a hit of caraway and star anise in place of juniper. Some Norwegians are even saying that aquavit 'could be the next big thing'. The spirit is clearly generating some international interest, which Linie is well placed to exploit.
With its sea maturation, the brand has a compelling story to tell, and in November 2018 the decision was taken to mount a webcam on a Wilhelmsen cargo ship to broadcast the journey over the ocean and across the equator on Linie's website.
For the next four months the number of people clicking on the site to check the brand's progress jumped sixfold. There is now a time‐lapse version of the voyage to view, and on every bottle you can find the name of the ship and the date it sailed. Each cask left Norway as an immature, spicy potato spirit and returned as fully‐fledged Linie aquavit.
Click though the following pages to see a timeline of Linie.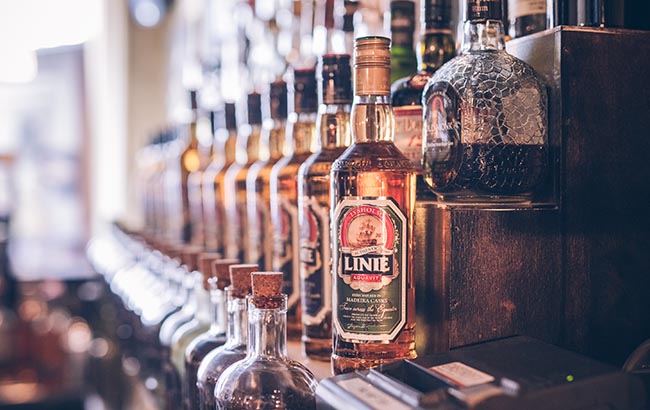 1805 – Catharina Lysholm sends a shipment of aquavit to the East Indies
1821 – Jørgen B Lysholm creates the Linie aquavit secret recipe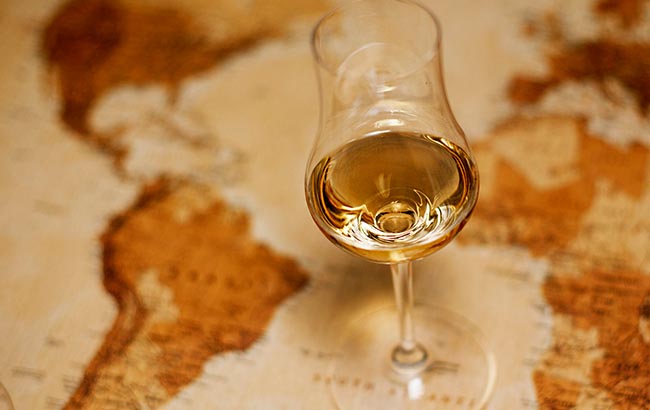 1922 – The Norwegian State nationalises the distilleries, but Linie aquavit lives on
1927 – Norwegian shipping line Wilhelmsen is appointed to handle Linie's sea maturation
1996 – Arcus Gruppen is created, and takes over the ownership of Linie aquavit brands
2018 – The sea voyage is broadcast on Linie aquavit's website