Altia and Arcus merge to become Anora
Nordic drinks companies Altia and Arcus have completed their merger to become Anora Group.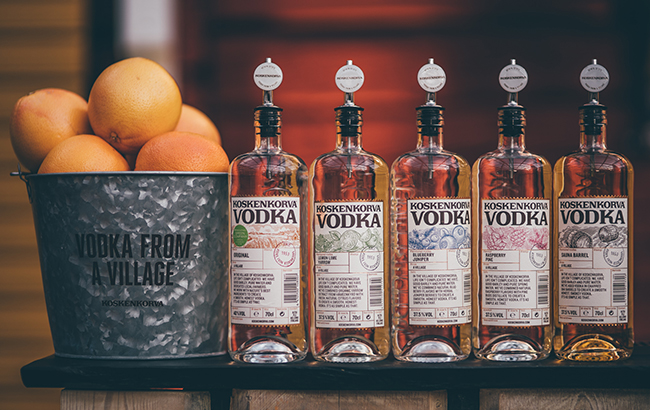 Effective from today (1 September), the merger saw Altia absorb Arcus to become Anora Group, and Arcus has now been dissolved.
Altia's spirits portfolio includes brands such as Koskenkorva vodka, while Arcus is the owner of Linie aquavit.
Michael Holm Johansen, chairman of the board of directors, said: "With this merger of equals we have formed a leading wine and spirits brand house in the Nordics and a global beverage industry forerunner in sustainability.
"As one company, Anora has a stronger financial position to pursue its growth opportunities both in and outside the Nordics. We are uniquely positioned to create value for our stakeholders."
Pekka Tennilä, Altia's CEO, is now CEO of Anora. Meanwhile, Sigmund Toth is now chief financial officer of Anora.
Final decisions on the new operational structure of Anora will be made during the fourth quarter of 2021, following a consultation with employee representatives 'as needed'.
Tennilä commented: "I strongly believe that as Anora we can offer great opportunities both for our customers and partners, and for our employees. With our broader portfolio of iconic brands, innovation expertise and award-winning sustainability work we can provide greater value to our customers.
"We have a superior offering to our partners through our unique understanding of the Nordic consumer, our enhanced route to market and a strong local salesforce in our home markets. In our industrial and logistics operations, we expect greater volumes and economies of scale to drive productivity.
"Together with our new executive management team and colleagues we will, as of today, start building Anora, focusing on the integration of our businesses and creating a corporate culture where the Nordic values of equality and diversity are at the core."
Last month, Finnish producer Altia reported a 6.2% rise in net sales during the first half of 2021.