Lyaness and Nude glassware team up
By Kate Malczewski
Acclaimed London bar Lyaness has unveiled a limited edition menu inspired by a set of vessels from glassware specialist Nude.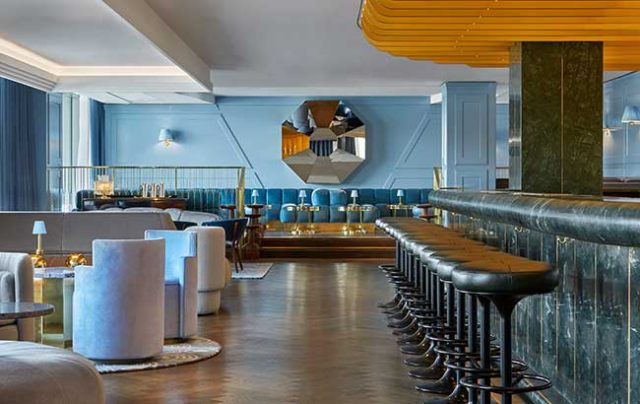 Located in the Mondrian hotel on South Bank, Ryan Chetiyawardana's bar Lyaness – which replaced his award-winning venue Dandelyan back in March 2019 – hosts a rolling programme of takeovers, one-off menus and events.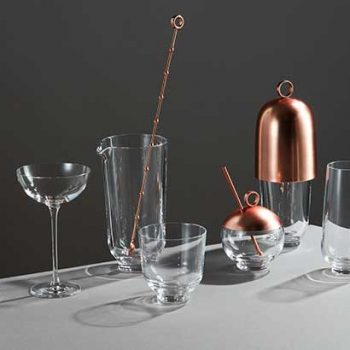 Its latest project, in honour of London Design Festival this month, is a partnership with glass maker Nude. Head bartender Will Meredith has developed three cocktails based on the company's Hepburn glassware range, which was itself created by American designer Brad Ascalon.
To make the drinks, Meredith worked with Ascalon to understand the process behind the Hepburn collection's design.
The result? A Gin Sour with rhubarb and kümmel liqueur; a Sazerac that uses Lyaness' house-made Purple Pineapple ingredient from its main Ingredients Slayer menu; and a Vodka Soda, described as 'bright, floral and peppery' thanks to the flavourful trio of Sichuan pepper, white peony and jasmine.
The menu will be available at Lyaness from 13-26 September.
Last month, Lyaness welcomed the team from Notting Hill's Trailer Happiness for a takeover. All proceeds went to Trailer Happiness' recovery fund, as the rum bar aimed to raise £50,000 (US$69,071) for repairs caused by serious flood damage.
For more opportunities to sip cocktails in style, check out our round-up of September's hottest events.