What's on in September
From a secret forest feast to the anticipated return of the world's biggest cocktail festival, we reveal the best events to attend across the spirits industry this September.
---
Black Cow Saloon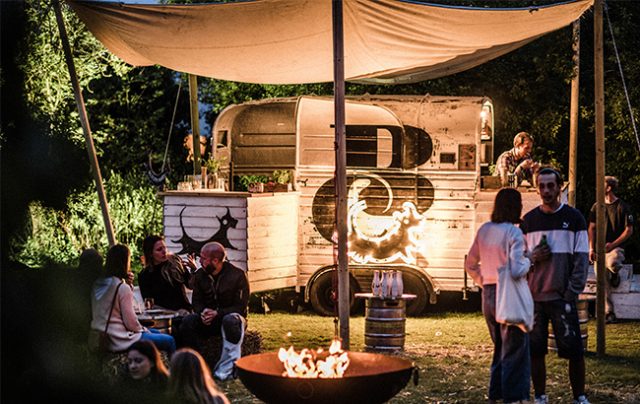 What: Weekend farm party
When: 3-5 September
Where: West Dorset, UK
With a line-up of live performances, DJs spinning until the early hours and Black Cow vodka's Espresso Martini sidecar, this festival weekender in Seaborough is not one to miss. Food and drink stalls will also be on offer, as well as poetry and pop-up boutiques. Check out weekend tickets, which include camping and parking, for £75 (US$102.76) per person at blackcow.co.uk.
---
English Whisky Festival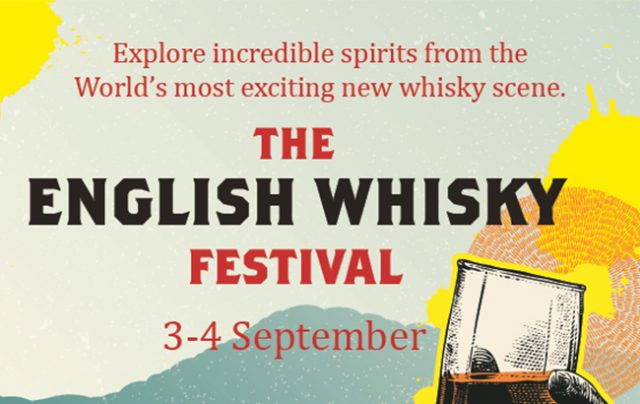 What: An exploration of distilleries and drams
When: 3-4 September
Where: Online
Twenty distilleries are coming together to present a two-day event for whisky lovers, including cocktail masterclasses, news on recent launches and 29 samples of whisky to taste. Tickets can be purchased from £27.50 (US$37.68) for UK residents only, from exploring-whisky.sumup.link/collection/festival2021.
---
Everleaf's woodland lunch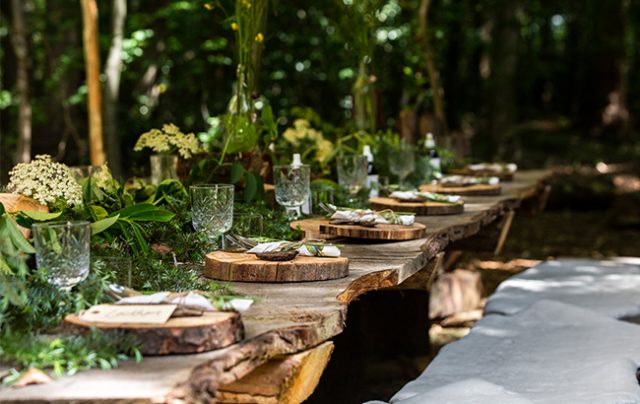 What: An outdoor forest feast
When: 5 September
Where: Secret location (UK)
Want to immerse yourself in a nature-inspired dining experience? Non-alcoholic apéritif Everleaf  has partnered with Nomadic Dinners to bring you a delectable menu in a secret forest. Food is made with fresh ingredients and cooked over a wild woodland fire. Tickets can be purchased from Everleaf's website for £99 (US$135) per person which includes a welcome drink, foraging tour and a three-course meal.
---
Nuet's Crayfish Party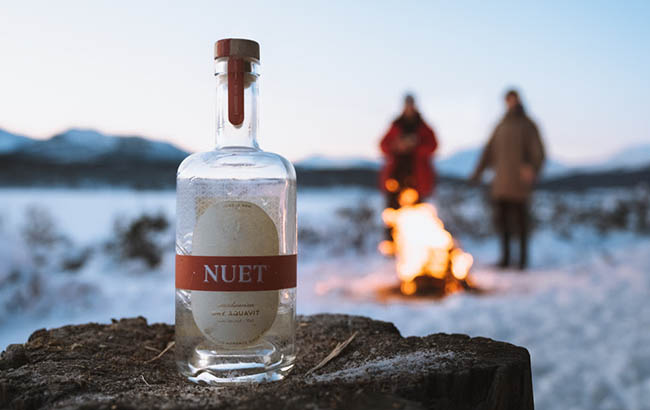 What: An aquavit and seafood celebration
When: 7 September, 6.30pm BST
Where: Ekte Nordic Kitchen, London
Nuet aquavit is honouring its Scandinavian roots by throwing a 'kräftskiva', a nod to the traditional Nordic crayfish harvest taking place in September. With a seafood feast, plenty of singsong and many a shot of aquavit or schnapps, tickets can be booked for £35 (US$47.96) per person by emailing events@jessen.co.uk. Bottomless Prosecco can be added to the package for a ticket price of £55 (US$75.36) per person.
---
Bombay Sapphire's masterclasses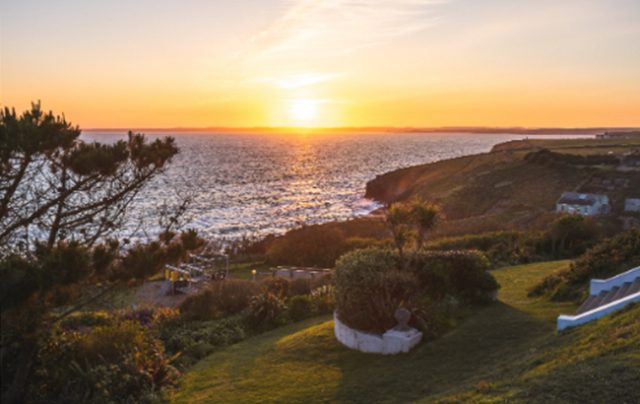 What: A 'cocktails and create' masterclass
When: 11 September, 6pm BST
Where: Cornwall, UK
Soak up the heat of the setting sun during an evening of cocktails, art and music with Bombay Sapphire gin. The Cocktails & Create workshop is hosted by an artist at the hotel Polurrian on the Lizard, located in Helston. Guests will be guided on how to turn a 'sunset memory into a work of art' and create postcards while sipping on two Bombay Sapphire cocktails – both of which have been designed to 'capture the glow of the sunset'. Tickets can be purchased from eventbrite.co.uk for £12 (US$16) per person.
---
Seltzerland festival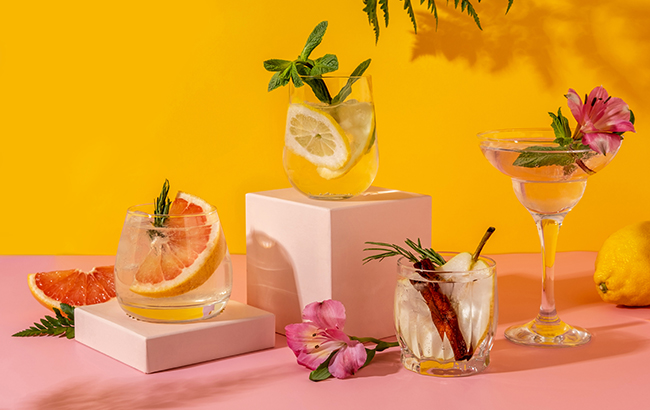 What: A hard seltzer extravaganza
When: 11 or 25 September
Where: Denver (11) or Portland (25), US
This hard seltzer festival has launched in various locations across the US this summer, and this September is hitting up the cities of Denver and Portland. Drinkers will have the opportunity to taste 30-plus seltzers, including brands such as White Claw and Mike's Hard Lemonade Seltzer. Brunch will also be provided, as well as other snacks. On Saturday 11 September, the festival is popping up at Denver's Overland Golf Course, then two weeks later at Portland's Claremont Golf Course.
Tickets start at US$39 and can be bought from eventbrite.com.
---
Teeling Whiskey X Higgins Butchers
What: A meat and whiskey pairing event
When: 16 September, 7pm BST
Where: Online
Get online on 16 September to watch Teeling's global brand ambassador Robert Caldwell host a virtual whiskey charcuterie pairing. Dublin's Higgins Family Butchers will provide premium meats for the event packs, which also include four of Teeling's whiskeys. Tickets can be purchased from teelingwhiskey.digitickets.ie, and delivery of packs does not include the UK, US, Canada, Brazil, Russia or South Africa and some other regions.
---
Tales of the Cocktail returns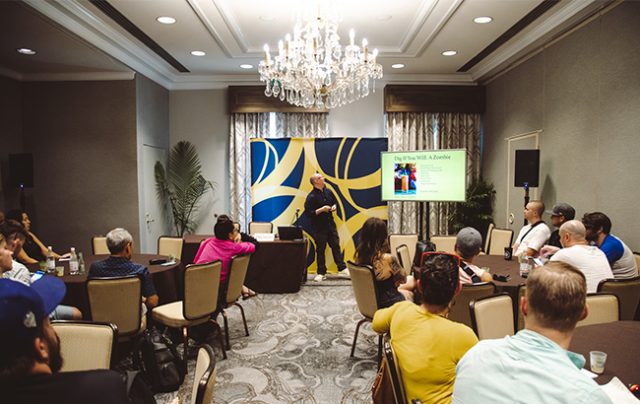 What: A hybrid digital and in-person cocktail festival
When: 20-23 September
Where: Online and in-person in New Orleans, US
Join the global spirits community for the highly anticipated cocktail event of the year. Tales of the Cocktail returns to welcome spirits lovers both online and in-person in New Orleans to host a range of events, from a careers fair to presentations on the future of the low-and-no sector to its notorious Spirited Awards. This festival is not one to miss – sign up and log in at talesofthecocktail.org.
---
Cocktail masterclasses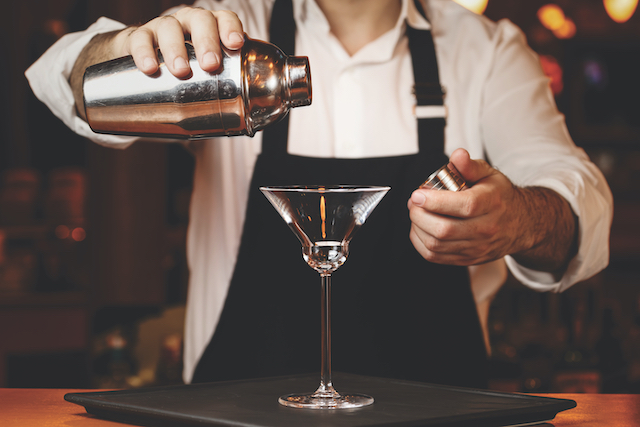 What: A lesson in crafting cocktails
When: 29 September, 7.30pm AEST
Where: Four Pillars Laboratory, Sydney
Accept a gin and tonic on arrival, and join bartending legend James Irvine to craft a couple of cocktails. Learn more about the art of shaking and stirring during this fun-filled hour, which will give you the opportunity to hear cocktail-inspired stories from Irvine and ask all the questions related to your favourite sips and serves. Only 10 guests can attend, so grab your tickets quickly at eventbrite.ca for AU$122.04 (US$88.52).
---
Networking with cocktails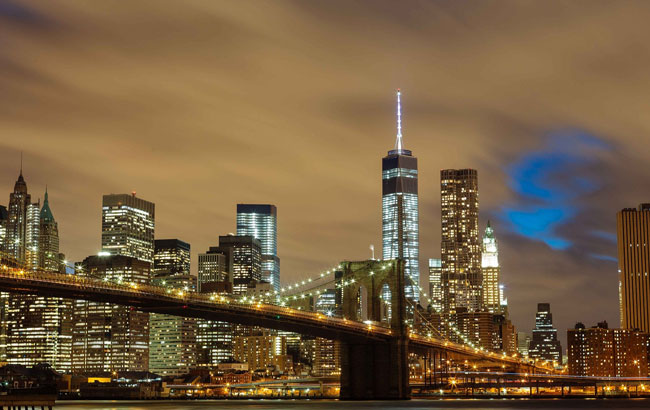 What: A networking cocktail party
When: 30 September, 6pm ETD
Where: New York City, US
This 'half-social, half-business' event sees the professionals of Long Island meeting up to booze and schmooze. Located at Brazilian steakhouse Fogo de Chão, tickets include two drinks, from a Cucumber Mint Smash using Tito's vodka, to a Caramelised Pineapple Old Fashioned with Bulleit Rye Whiskey. The occasion calls for drinkers to unwind after work and grab the opportunity to meet like-minded individuals. Buy tickets for US$30 from eventbrite.com.
---
Negroni Week with Seven Hills Gin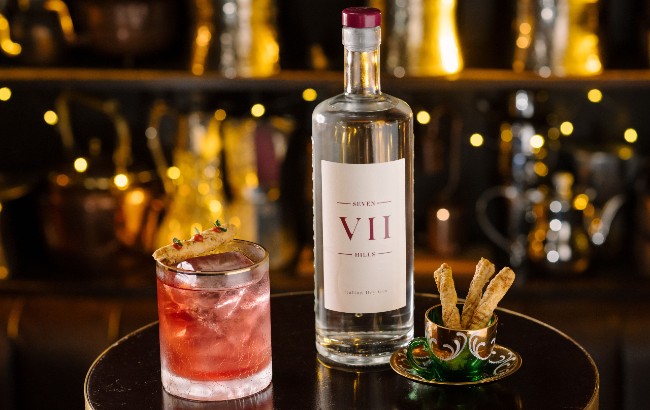 What: Seven Hills Gin Negroni cocktails
When: 13-19 September
Where: Seven bars across London
Seven Hills Gin will be celebrating Negroni Week from 13 to 19 September at seven top bars across the Big Smoke. Seven Hills Gin Negroni cocktail choices will include Seventh Heaven Negroni at Night Jar, Hazelnut Negroni at City Social, and Peach Negroni at Corinthia London.
Other venues taking part in the partnership are Henson Bar, Mr Fogg's Residence, Quaglino and The Goring Hotel.