Laphroaig distillery manager to depart
John Campbell will step down as Laphroaig distillery manager after more than 25 years at the distillery.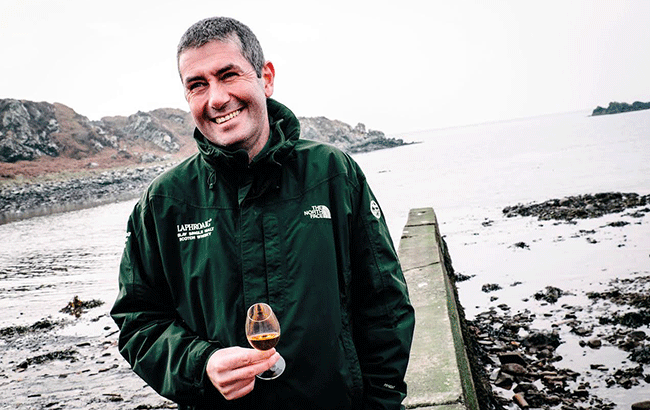 Campbell joined the Islay Scotch whisky producer in 1994. He was named Laphroaig distillery manager in 2006, becoming the first Ileach (native of Islay) to run the site in its 190-year history.
He took to Twitter yesterday (27 September) to announce his departure.
Campbell wrote: "I have been at Laphroaig for more than a quarter century, and I'm proud to have been the longest-serving distillery manager in its history.
"Following in the footsteps of legends like Ian Hunter and Bessie Williamson has been the privilege of my life.
"I'll be working closely with our expert distillery team to hand over the reins and a new distillery manager will be announced soon, who will guide Laphroaig into the future.
"Laphroaig is an amazing whisky and brand that has and will continue to be a part of my life, just as Islay will. I am so proud of our entire team – our Laphroaig family – and in their care, I know that Laphroaig will remain the most renowned and beloved peated single malt on the planet for many years to come."
The Islay-based distillery unveiled numerous new whiskies last month. At the start of August, the producer revealed the 2021 editions of its 10-year-old and 25-year-old cask strength single malts.
These were shortly followed by the third whisky in the brand's Ian Hunter Story series – a 33-year-old single malt.