Laphroaig unveils cask strength whiskies
Beam Suntory-owned Laphroaig whisky has released the 2021 editions of its 10-year-old and 25-year-old cask strength single malts.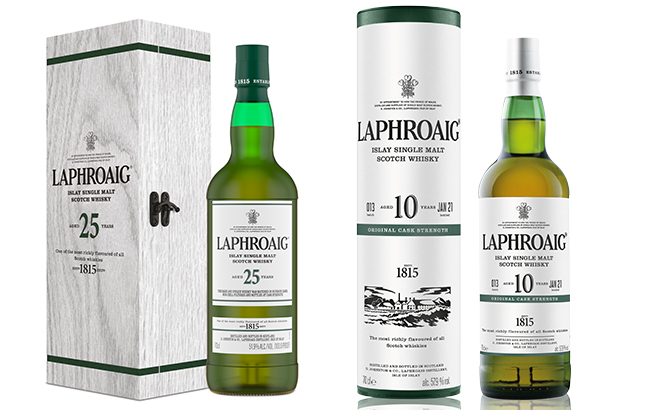 Part of batch 13, Laphroaig's 10 Year Old Cask Strength and 25 Year Old Cask Strength 2021 whiskies have matured in ex-Bourbon casks.
The 10-year-old bottling offers notes of manuka honey and aromas of peat and smoke, with a floral finish and spicy oak tannins and sea salt. The single malt has an ABV of 57.9% and is priced at £77 (US$107) per 700ml.
Meanwhile, the 'subtle and elegant' 25-year-old expression provides notes of acacia honey, pear drops, white pepper, thyme and Islay seaweed on the nose.
The palate brings hints of heather honey, light wood smoke, lime, salt and black pepper marinade. Bottled at 51.9% ABV, the whisky is priced at RRP £430 (US$599) per 700ml.
Both expressions are recommended served neat with a few drops of water.
The single malts are available to buy from specialist whisky stores during August and soon after on Laphroaig's website.