Ginato gin launches in Israel
By Alice Brooker
Italian gin brand Ginato has secured distribution for its full range in Israel through spirits merchant YD Enterprise 1986.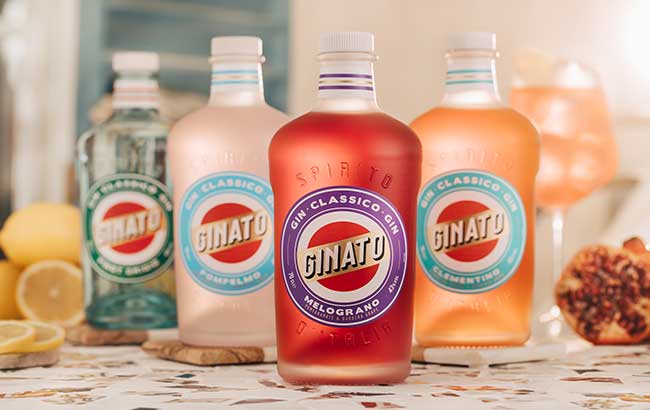 The Kirker Greer Spirits-owned producer has launched its gin line comprising four expressions in Israel, further expanding its international presence following its release in South Africa and Australia.
John Soden, chief commercial officer of Kirker Greer Spirits, said: "Gin has been one of the fastest-growing categories in Israel over the last few years with premium and super-premium gins being at the forefront of this growth, so now is the perfect time to introduce our innovative gin brand, Ginato, to Israeli consumers."
The full range includes Melograno, made with Barbera grapes and Sicilian pomegranate; orange-flavoured Clementino; grapefruit-infused Pompelmo; and lemon-flavoured Limonato.
Soden added: "We are seeing exceptional growth and success with Ginato in international markets and we look forward to continuing to build on that success with our partners in Israel."
The Ginato gin range uses a spirit made from Pinot Grigio grapes grown in Italy's northern wine regions as its base. Juniper is sourced from Tuscany, while citrus from southern Italy is used to achieve its 'bright and balanced' flavours.
Each expression rests at 43% ABV.
Kirker Greer Spirits recently unveiled a Japanese gin range, launching two expressions: Ukiyo Blossom Gin and Ukiyo Yuzu Gin.