Cannabis drinks: big challenges, big rewards
As laws about the consumption of cannabis are relaxed around the world, the drinks industry is bringing CBD-infused products to the fore. But are regulators being too slow to catch up with public sentiment?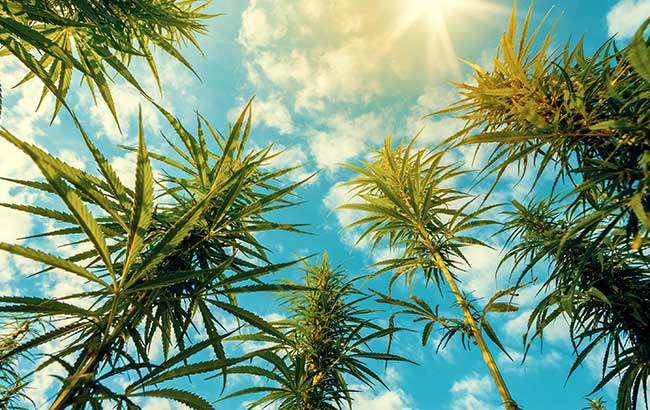 *This feature was originally published in the June 2021 issue of The Spirits Business magazine.
It's an exciting time for drinks producers in the cannabis space. After Canada legalised the sale and consumption of marijuana in 2018, interest in cannabis-based drinks rose as major players monitored the category, while smaller brands unveiled new products.
The green wave has swept 17 US states, including New York and California, where recreational use of cannabis is permitted. The sector could benefit further from nationwide legalisation under president Joe Biden in the future, who has previously spoken in favour of legalising the drug.
Spiros Malandrakis, head of research – alcoholic drinks, Euromonitor International, expects Biden to make cannabis legal in the US in the next year or two, or at least by the end of his first four-year term. "When that happens we will see big brands crossing state lines and creating equity," he explains. "Most brands focus only on their own states."
Malandrakis says the UK is "at the bottom of the list" for cannabis legalisation, while in the EU, Germany's Green Party is the frontrunner for the national elections.
Malandrakis says the party is in favour of legalisation for cannabis and, if successful, this could "create a cascade effect for the rest of the EU when it comes to legislation".
One drinks firm that has ploughed major investment in the sector is Svedka vodka owner Constellation Brands, which has given billions of dollars to cannabis firm Canopy Growth Corporation since 2017.
Constellation, which acquired an additional 5.1% stake in the firm last year, now owns an approximate 39% stake in Canopy Growth.
Tara Rozalowsky, vice-president of beverages and edibles at Canopy Growth Corporation, said cannabidiol (CBD) has become "more mainstream" due to higher levels of stress during the pandemic.
She says: "As a result, there has been an increase in both interest in and usage of CBD, given its numerous wellness benefits."
She adds the market potential for CBD-infused beverages in the US is "extremely promising", and "has the potential to disrupt other traditional beverage formats".
Rozalowsky says: "There's a clear opportunity for a larger, more stable, and proven manufacturer that understands the regulatory landscape and has the resources to scale effectively. We're particularly well positioned to capture significant US market share in the category."
Change in legislation
Weedka, a vodka made with cannabis oil, is also hoping to tap into the US. "The change in US legislation since the end of last year, allowing the 700ml container on the US market, is a huge opportunity for Weedka to enter the US, a serious platform for the flavoured vodka market where we know that consumers are open for high-quality, innovative products," says Eelco van Ravenswaaij, co‐founder and director.
"We believe there is a lot of potential for Weekda," says co‐founder and director Maarten Witteveen. "Weedka with sparkling water would make a perfect hard seltzer, a drink with a strong authentic taste. Furthermore, sourcing cannabis oil from different cannabis strains could create interesting taste profiles in this category for line extensions for Weedka."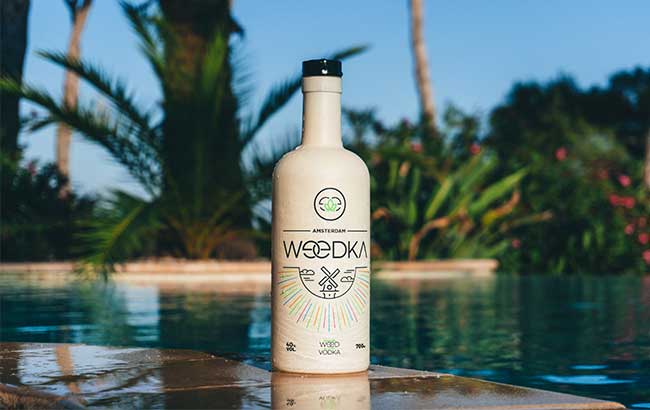 In 2020, Canopy Growth released its CBD-infused sparkling water range Quatreau in Canada, which "became the market leader in a very short time". The firm recently secured a deal with the US' top alcohol distributor, Southern Glazer's Wine & Spirits, for the range. The firm is said to be the first US CBD beverage producer to access the nationwide network of a large-scale alcohol distributor.
Citing Brightfield data, Rozalowsky adds: "The US CBD beverage market alone is anticipated to be a US$1.5 billion‐plus industry by 2025, with beverages the number-one driver of CBD category growth over the next five years, delivering +65% CAGR."
Amarula owner Distell moved into cannabis this year, buying a 20% stake in South African cannabis brand Rethink. Distell CEO Richard Rushton said the category has "significant economic potential for South Africa".
There are some changes afoot for the UK's cannabis market. In February 2020, the UK's Food Standards Agency warned products containing CBD could be pulled off shelves if they failed to secure novel food status by 31 March 2021. The final full list of CBD products in England and Wales that can remain on the market is due to be completed in June 2021.
Helene Locke, general manager and founding partner at Endorphin Dealer Institute (Edi), says there is a "a lot more clarity" regarding regulations than there was one year ago. "Along the line what we'll see is that safe and compliant products will race to the top and the products that aren't will drop out along the way."
Edi unveiled its first product, hemp-based, alcohol-free Spirited Euphoria, in March this year. It is said to be the first non-alcoholic distilled 'spirit' crafted using natural hemp terpenes and CBD. Edi's next product is planned for summer 2021, followed by a third in 2022. Locke says each product will offer "different effects for different occasions".
Industry watchdog the Portman Group also unveiled guidance on the packaging and marketing of alcohol products that contain CBD. Producers have been advised to avoid any wording or imagery that alludes to any connection with cannabis or illegal drugs.
Furthermore, such products must avoid any links to health and wellness. Portman Group CEO Matt Lambert said the organisation offers a free advisory service to producers, but warned they should also seek legal advice before launching a CBD product.
The guidance was released after the Portman Group received its first complaint against a CBD product this year, which was upheld. As such, the Portman Group asked retailers to stop selling Silent Pool Distillers' CBD-infused gin Colorado High. Lambert said the move was "absolutely a last resort". He explains: "We try to work with producers and find ways to adjust labelling and marketing to avoid this action."
Craig Hutchison, founder and managing director of Mindful Brands, producer of alcohol-free 'spirit' Ceder's and non-alcoholic CBD 'spirit' Maria & Craig's, says the "regulatory environment is still catching up" in the UK. Hutchison says it has been a struggle to work with supermarkets and online retailers, who are unsure about the CBD market. "Our hope is that once everyone gets novel foods approval, the grocers will become more comfortable." He also noted the "missing support" from the trade. "Supply is lagging behind demand," he adds.
Hutchison is planning to unveil a ready-to-drink variant made with the CBD spirit.
Investment and growth
Rozalowsky believes the biggest challenge for the category "remains the lack of a regulatory framework for CBD". She adds: "With that guidance will come tremendous investment and growth in the industry."
The legalisation of cannabis in New York could also create momentum, Malandrakis adds. He points to the city as the setting of many films, and reckons that if they came into being, cannabis dispensers might be seen on screen. "We could get used to the idea of seeing people consume cannabis in social settings. It would create normalisation and that normalisation brings legalisation."
Hutchison says beer producers have been "bolder" in cannabis. In May 2021, Truly Hard Seltzer owner Boston Beer Company revealed plans to establish a subsidiary in Canada focused on non-alcoholic cannabis beverages. Malandrakis also notes that major spirits players have been cautious to enter the category, compared with the beer sector. He says: "With spirits brands, because they have gained share from beer, there is complacency, and they are more conservative in their approach. They've definitely actively researched the scene, even if they haven't invested huge amounts in it."