Pernod buys majority stake in alcohol-free Ceder's
By Nicola Carruthers
French firm Pernod Ricard has purchased a majority stake in non-alcoholic 'spirit' Ceder's for an undisclosed sum.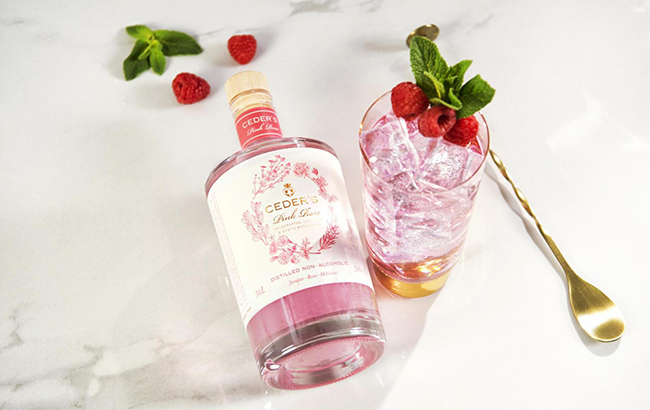 Pernod Ricard first moved into alcohol-free 'spirits' in 2018 after agreeing to launch Ceder's in the UK. The brand was created by husband-and-wife team Craig Hutchison and Maria Sehlstrom in early 2017.
The original agreement saw the French firm became the exclusive distributor and marketer of the Ceder's range in the UK, but did not include an equity stake in the brand.
Paris-headquartered Pernod Ricard confirmed the new deal in a statement: "Pernod Ricard has acquired a majority stake in the distilled non-alcoholic 'spirit' brand Ceder's. The brand has been a success in the no/low category as consumers have embraced the joy of missing out, and Ceder's maintains the number two position within the category.
"Following the majority stake purchase, global marketing of Ceder's will be driven from Paris and the brand will continue to expand through Pernod Ricard's extensive global distribution network."
Ceder's is made with South African botanicals and Swedish water. The range includes the Classic, Crisp, and Wild expressions, and the recently launched Pink Rose.
The brand made its debut in the US in October 2020 and is now available in more than 24 markets.
Ceder's recently partnered with TV presenter Fearne Cotton on a Dry January campaign, which aims to reach 10 million consumers.
A number of major firms have invested in the category in the last few years.
In June 2019, the owner of Funkin Cocktails acquired a 20% stake in Elegantly Spirited, producer of zero-alcohol 'spirit' Stryyk, for £1m (US$1.2m).
Diageo upped its shareholding in non-alcoholic 'spirit' Seedlip to a majority stake in August 2019. Six months later, Diageo-backed investment unit Distill Ventures acquired a minority stake in non-alcoholic drinks brand Ritual Zero Proof.
Bacardi-owned vermouth Martini also moved into the non-alcoholic category with the launch of two booze-free aperitivos.
The past 12 months has also seen new launches from Warner's, Gordon's, and Salcombe Distilling Co.
Bacardi expects the retail sales value of the no- and low-alcohol 'spirits' category in Western Europe to reach US$500m by 2024.