Schwarzenegger eyes 100,000 cases for Lobos 1707 Tequila
By Melita Kiely
Tequila and mezcal brand Lobos 1707 is aiming to surpass 100,000 cases by next year, according to investor Arnold Schwarzenegger.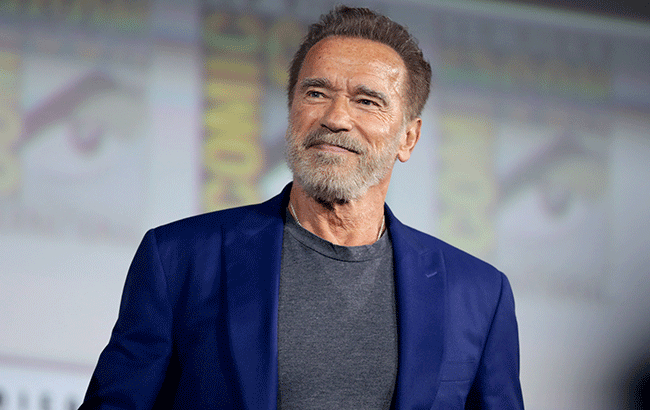 The Terminator actor and former governor of California in the US revealed the ambitious target during a Zoom conference with media and distributors yesterday (2 August).
Launched in 2020, Lobos 1707 was founded by Diego Osorio, chief creative officer, and Dia Simms, CEO, the latter of whom has worked with brands such as Deleón Tequila and Cîroc Vodka.
During the call, Schwarzenegger said: "You can have the best product in the world, but if you don't have the distribution, you have nothing. Think about it in the food supplement business, you can have the best protein in the world, but if you're not able to distribute it worldwide the people cannot benefit from that."
He continued: "You need the distributors, you need to get the product out there, this is extremely, extremely important. "
Lobos 1707 is available in Mexico and the US. The range comprises extra añejo, reposado and joven Tequilas, and mezcal artesanal. 'Lobos' is the Spanish word for 'wolves'.
In November last year, American basketball player Lebron James invested in Lobos 1707 with his business partner and friend Maverick Carter.
100,000 cases by next year
Schwarzenegger also said: "I always say in my success seminars, when we talk about how to be successful, one of the first things is you have to have a vision, you have to have a goal.
"When I was 15 years old, I had a very clear vision of becoming the world champion in body building, and exactly that vision became, five years later, a reality when I stood there in London and won the Mr Universe contest. And then I had a very clear vision to get into movies, and a very clear vision to become governor.
"And now I have a very clear vision of you guys selling by next year 100,000 cases of Tequila. This is the new vision guys, this is the new goal, we've got to shoot for that. That is what it's all about.
"Remember anyone that says it's impossible, I always say, don't ever listen to the naysayers; they're the losers. No, we're gonna make this possible together, are you kidding me, we're going to make it happen."
A number of celebrities have moved into Tequila in recent years. George Clooney's Casamigos, which was bought by Diageo in a deal worth up to US$1 billion, passed the million-case mark for the first time in 2020.
Dwayne 'The Rock' Johnson has also launched a Tequila brand, called Teremana. In December last year, the brand was on track to reach 300,000 cases in its first year.