Distell delays dividend as Heineken talks progress
South African drinks firm Distell has postponed its dividend payment as discussions with Heineken over a potential takeover progress, with a decision expected by the end of next month.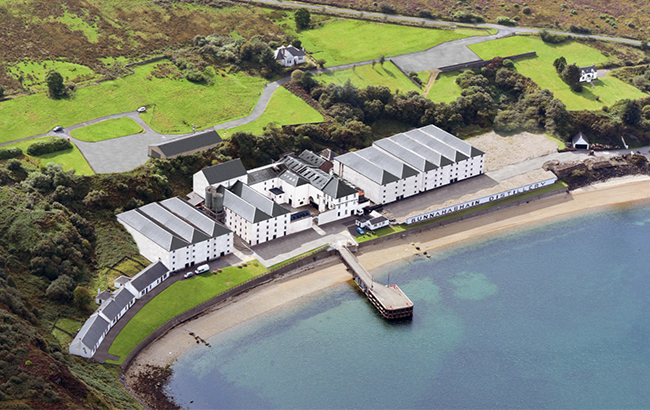 In May 2021, Heineken entered into discussions with Amarula owner Distell to acquire the majority of the firm's business. It is not known what parts of the Distell business Heineken is looking to acquire.
In a new update published yesterday (27 August), Bunnahabhain producer Distell said: "While the discussions are progressing, several aspects still need to be considered and ultimately agreed upon."
Due to the potential deal, the company decided to hold off on its dividend payment, which would only be paid out if the takeover did not go ahead.
For the previous financial year, no final dividend was declared due to the uncertainty caused by alcohol bans in the company's home market, and to improve the liquidity of the group after the impact of Covid-19.
Distell said more information on the potential transaction would be announced before the end of the third quarter of 2021. The company noted to its shareholders that 'there is no certainty that the remaining aspects will be successfully resolved and agreed'.
Financial results
Distell revealed that its revenue for the year ending 30 June 2021 grew to R23.8 billion (US$1.59bn), up from R22.4bn (US$1.5bn) in fiscal 2020.
Operating profit rose to R2.8bn (US$187 million) in 2021, up from R980.9m (US$65.7m) in the previous financial year.
The group said its financial year 'did not start as we would have liked' as a result of the fourth alcohol ban in South Africa in July and damage to its buildings during the political riots in Kwazulu-Natal and Gauteng.
Distell felt the full force of multiple alcohol bans in South Africa on its 2020 fiscal results. The Amarula owner's revenue fell by 14.6% in the year ending 30 June 2020 because of the prohibition measures.
Distell said the economy in South African continued to be 'supported by favourable external conditions such as high commodity prices, tempered with declining disposable income levels'.
In international markets, the company said it would have to deal with volatility around commodity costs, foreign currency headwinds and global shipping prices, which are expected to 'add margin pressure' to the first half of the next financial year.
However, Distell noted that there were opportunities in consumers moving towards 'value and accessible, premium brands, and occasions'.
The group said it had 'moved swiftly' after reopening to recover lost sales. Salaries at the company were temporarily decreased between 30% and 10% for most of the reported period but refunded once Distell's cash position improved.
The company said: "Distell's African and international markets are performing well following previous key investments and focused market execution.
"The group will continue its measured investments in key markets and brands in pursuit of diversification and long-term growth opportunities, alongside seeking complementary inorganic growth opportunities where applicable."