Top 10 biggest-selling spirits brands
By Kate Malczewski
Our ranking of top-selling spirits experienced a shake-up this year due to the impact of Covid-19 and the addition of newly reporting brands. We count down the world's biggest players in the industry.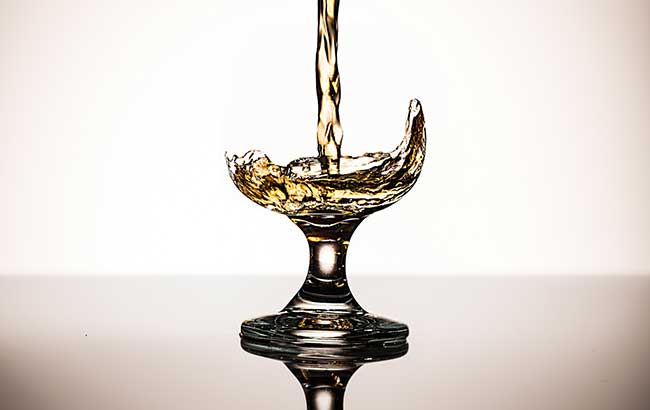 In 2020, as the pandemic disrupted so many aspects of everyday life, the spirits industry faced a mountain of challenges, including the closure of the on-trade and the decimation of travel retail channels.
These obstacles resulted in a dismal year for the total spirits category, with volume sales dropping by 8.7% (Euromonitor International). Meanwhile, most major spirits categories also suffered volume declines.
However, there were a few glimmers of positivity among the world's best-selling brands in 2020, as three of the biggest players managed to deliver impressive growth.
Based on the data in our 2021 Brand Champions report, we've analysed the performances of the top-selling spirits and ready-to-drink (RTD) products globally.
A few enormously popular spirits are conspicuously absent from our leaderboard this year, as two brands – a soju and an RTD – reported their volumes to The Spirits Business for the first time, edging out the competition.
Read on to discover the top 10 best-selling spirits brands, listed in order of their nine-litre case sales.
Data is listed to one decimal place for ease of reading, but the percentage changes are based on the full data supplied to The Brand Champions 2021.
10. Royal Stag
2020: 18.5m
2019: 22.0m
% change: -15.8%
Place last year: 7
Pernod Ricard's Royal Stag Indian whisky slipped three spots in our ranking this year after seeing sales plummet by 15.8%, from 22m cases sold in 2019 to 18.5m in 2020.
The brand is one of four Indian whiskies on our top 10 list of the world's biggest-selling spirits.
9. Chum Churum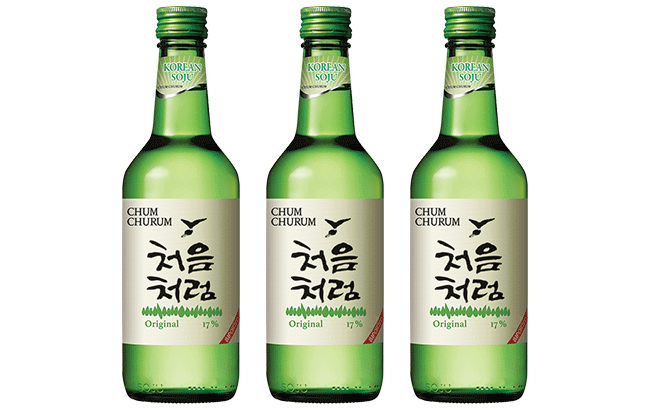 2020: 19.9m
2019: 25.5m
% change: -22.0%
Place last year: N/A
Lotte Liquor, the owner of Chum Churum, reported its sales figures to The Spirits Business for the first time this year, and its volumes sent the soju straight to our best-selling leaderboard.
But even though it made our list, the Korean brand did not fare well in 2020. Its sales dropped by nearly a quarter, sliding from 25.5m to 19.9m last year.
8. Officer's Choice Whisky
2020: 20.8m
2019: 30.6m
% change: -32.0%
Place last year: 3
Last year was also a difficult one for Officer's Choice Whisky. The Allied Blenders & Distillers-owned brand saw its sales decline by nearly a third, decreasing from 30.6m nine-litre cases to 20.8m.
As a result, the Indian whisky – previously among the top three best-selling brands in the world – fell to eighth place in our ranking. The brand was once the world's biggest-selling Indian whisky.
7. Imperial Blue
2020: 21.3m
2019: 26.3m
% change: -19.1%
Place last year: 5
A stablemate of Royal Stag in the Pernod Ricard Indian whisky portfolio, Imperial Blue also faced a challenging period in 2020.
Its case sales dropped from 26.3m in 2019 to 21.3m in 2020, translating to a 19.1% decline.
6. Smirnoff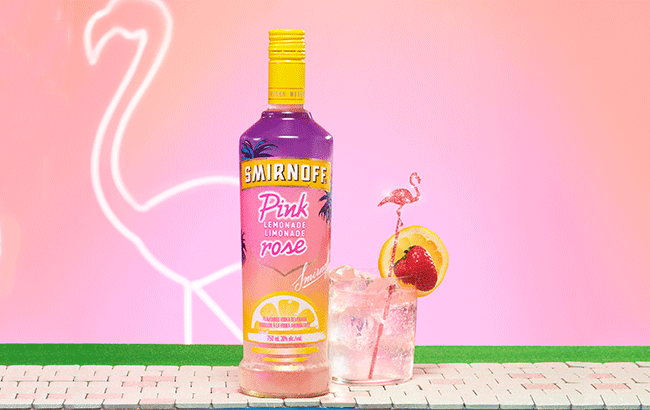 2020: 23.0m
2019: 25.6m
% change: -10.1%
Place last year: 6
Diageo's Smirnoff vodka maintained its spot as the sixth best-selling spirit in the world in 2020, despite a sales drop of 10.1%.
The brand has continued to build its portfolio over the past year with the launch of a raspberry lemonade-flavoured variant, as well the introduction of a mango and passionfruit flavour to its hard seltzer range.
5. Tanduay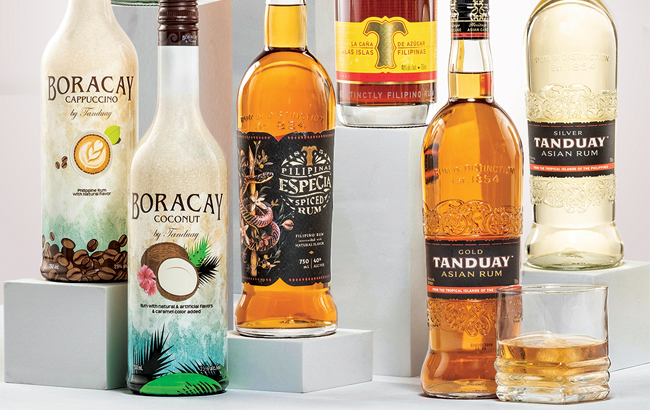 2020: 23.9m
2019: 20.5m
% change: 16.6%
Place last year: 8
Despite the challenges of 2020, Philippine rum Tanduay had an extremely strong year. Its sales climbed 16.6%, from 20.5m cases to 23.9m, and it gained three spots on the leaderboard. The brand's success also earned it the title of Rum Brand Champion in our 2021 report.
Tanduay credits its success, in part, to its accessible price point. "Tanduay products remained affordable to consumers, especially in the lower economic classes that were affected by the adverse economic conditions brought about by the pandemic," a spokesperson for the brand told The Spirits Business.
4. ‐196°C Strong Zero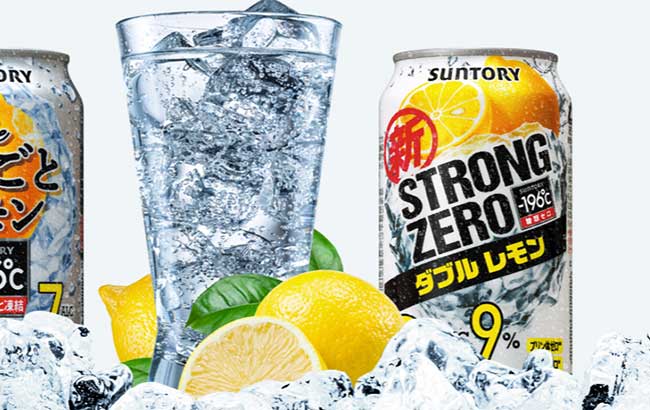 2020: 24.8m
2019: 27.3m
% change: -9.4%
Place last year: N/A
Suntory Spirits revealed the volumes for its ‐196°C Strong Zero RTD brand for the first time this year.
The range of canned Highballs, available in Japan, experienced a sales decline of 9.4% in 2020, falling from 27.3m cases to 24.8m.
3. McDowell's No.1 Whisky
2020: 25.7m
2019: 30.7m
% change: -16.4%
Place last year: 2
The final Indian whisky on our best-selling list is McDowell's No.1, owned by Diageo's United Spirits arm. It slipped one place on the leaderboard due to a 16.4% drop in sales last year, declining from 30.7m cases to 25.7m. The brand managed to hold on to its position as the world's biggest-selling Indian whisky, a title it took from Officer's Choice in 2019.
Earlier this year, United Spirits reviewed the brand's profitability as part of a wider strategic reassessment.
2. White Claw Hard Seltzer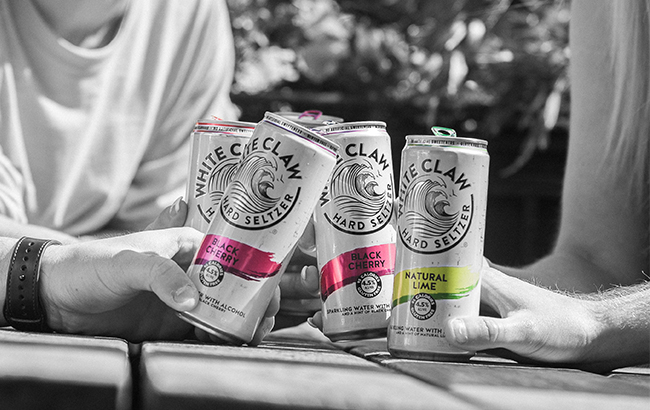 2020: 58.5m
2019: 24.4m
% change: 139.7%
Place last year: 4
After charging onto the best-selling leaderboard in 2019, the astounding growth of Mark Anthony Brands' hard seltzer White Claw continued in 2020.
The brand's jaw-dropping 139.7% increase in volume sales – from 24.4m cases in 2019 to 58.5m in 2020 – was more than enough to secure it the second-place ranking on our list, as well as the title of Supreme Brand Champion in our 2021 report.
Over the past few years, the hard seltzer category has taken the drinks landscape by storm, first in the US and now internationally.
Boosted by the success of hard seltzers – and White Claw specifically – the RTD category is now set to become the second-biggest alcohol category in the US.
1. Jinro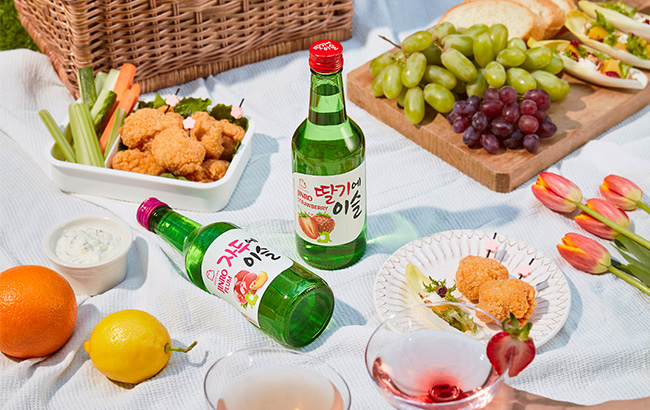 2020: 95.3m
2019: 86.3m
% change: 10.4%
Place last year: 1
Soju Jinro continues to reign as the world's best-selling spirit, thanks to its ever-increasing volumes: in 2020, the Korean brand saw its sales grow by 10.4%, from 86.3m to 95.3m – surpassing the 90m-case mark with ease. This success was rewarded with the title of Local Spirits Brand Champion.
And Hite-Jinro sees no sign of sales slowing for its crown jewel of a brand, attributing potential for further international growth to an increasing interest in Korean food and culture.