The Savoy creates sustainable cocktail with Ecospirits
London hotel The Savoy has unveiled a cocktail that uses low waste technology, eliminating more than 90% of its transport and packaging carbon emissions.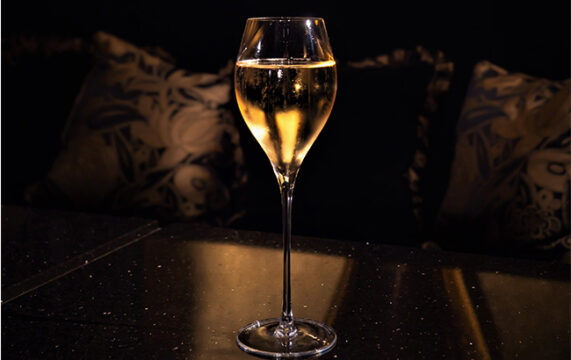 The Savoy has collaborated with spirits distribution system Ecospirits and Portobello Road Gin to produce a sustainable cocktail.
Ecospirits is a closed-loop distribution system which uses a low waste and low carbon spirits technology, minimising packaging waste and transport cost to reduce carbon footprint emissions in the spirits supply chain. The business was founded in Asia Pacific in late 2018, and launched in the UK through importer Mangrove in April 2021.
Jan-Peer Lehfeldt, executive assistant manager for food and beverage at The Savoy, said: "We are on a journey to revolutionise how cocktails are developed and produced, and this is just the first step, but it's a significant one.
"It reflects The Savoy's commitment to reducing waste and actively supporting the environment."
The new serve, named Co-Naissance, is the first cocktail in Europe to use Ecospirits technology. It claims to eliminate more than 1.8kg of carbon emissions per cocktail through waste reduction and reforestation.
"We plan to continue and expand our collaboration with Ecospirits – so watch this space. 
"We really hope that other hotels, bars and restaurants will follow suit as this can only benefit our industry and the environment," Lehfeldt added.
Developed by senior mixologist at The Savoy, Criastian Silenzi, the cocktail is created with re-carbonated Champagne that would otherwise be discarded, as well as locally foraged ingredients.
Elderflower has been locally sourced from Little Venice and fig leaves from Embankment Gardens for the serve – The Savoy suggests this could be Europe's most sustainable cocktail.
For each Co-Naissance served, The Savoy is planting one native tree in the endangered Kalimantan rainforest of Borneo.
The cocktail is available in London's Beaufort Bar and Thames Foyer, situated within The Savoy hotel, for an RRP of £25 (US$34.60).
Earlier this year, The Spirits Business explored how spirits producers are taking a long-term approach to becoming more eco-friendly.