The distillers embracing sustainable practices
Sustainability can no longer be an afterthought in spirits production. With the environment high on the priority list for consumers, The Spirits Business explores how brands are taking a long-term approach to becoming more eco-friendly.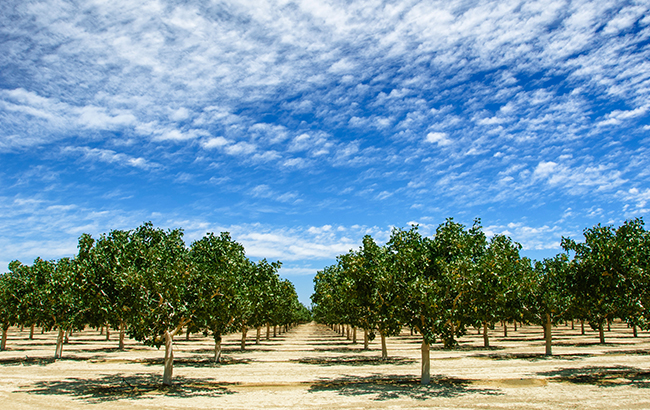 *This feature was originally published in the December 2020 issue of The Spirits Business
Over the past decade, spirits producers have increasingly made sustainability a priority. As consumers become more conscious of their impact on the environment, brands have responded and adapted their production and marketing efforts to become more eco‐friendly. A swathe of major companies have pledged to meet ambitious green targets, while new brands have emerged, touting their sustainable credentials in a bid to entice mindful consumers.
In February 2020, the Bacardi 2020 Cocktail Trends Report said "sustainability is at the forefront of every consumer's mind", and that the industry has "barely scratched the surface of this movement".
In the current climate, it's not unusual to see new brands claiming to be sustainable. "People jump on [sustainability] as a trend and use it. I think it makes it more difficult for a consumer to know whether it's marketing spiel or whether they are genuinely authentic," says Shana Gujral, marketing executive, innovation, William Grant & Sons.
But how are brands going the extra mile to embrace sustainability in every part of their supply chain? Some distillers have turned their attention to zero‐waste materials for their spirits, including surplus grapes, banana peel and cascara – the dried husk of coffee cherries. Other brands have also ramped up their marketing efforts, and are using their influence to encourage consumers to change their habits and think more sustainably.
Some companies have investigated how the people behind their products are affected by climate change to safeguard workers across the supply chain. Companies have also pledged multi‐million‐pound investments on green infrastructure and support for charitable organisations.
"Brands that work on waste management systems, hire locally and source ingredients consciously are on the correct path to become truly sustainable," says Edouard Beaslay, global marketing director, Diplomático rum. "Spirits producers must have an energy‐efficient production process and use a local supply chain to reduce their carbon footprints. A great example of sustainability is when a brand funds community initiatives and puts a focus on employee holistic wellbeing."
SURPLUS INGREDIENTS
One producer that has a strong focus on tackling food waste is Scottish firm William Grant & Sons, which set up the Discarded Spirits Company in 2018 to develop products with surplus ingredients. The firm's first product, Discarded Vermouth, was infused with cascara. It was followed by a rum made using banana peels from flavour houses.
"We're all about championing great ingredients and giving them new life," says Gujral. "We want to flip that conversation about food waste and show people how easy it is to make the most of leftovers."
Scottish brewer and distiller Brewdog is also "on a mission to become the world's most sustainable drinks business". The firm plans to launch Bad Beer Vodka in 2021, which uses leftover beer, while any spent grain from its brewery and distillery are turned into dog biscuits. The moves are part of Brewdog's pledge to spend £30 million (US$39m) on building a greener business.
Brewdog has bought 830 hectares of land in the Scottish Highlands to create the Brewdog Forest, with the aim of planting one million trees over the coming years. Other green infrastructure projects under way at the company include powering all UK bars with electricity generated by wind, turning spent grain into green gas to power production facilities, and electrifying its vehicle fleet.
Alongside eco‐friendly production methods, another crucial part of sustainability is employee wellbeing. Nicaraguan rum Flor de Caña was certified Fairtrade in 2018, and this year added another string to its sustainability bow when it was certified carbon neutral. The Fairtrade certification ensures decent working conditions for employees.
Flor de Caña has been offering free education to the children of its employees since 1913, along with complimentary medical attention to workers and their families, which accounts for 400‐plus surgeries and 170 births every year. "These moves are both unheard of. There are very few companies that have that," explains Mauricio Solórzano, global ambassador for Flor de Caña Rum.
Canaïma Gin, which is produced by Destilerias Unidas, Diplomático Rum's distillery in Venezuela, also seeks to contribute to the wellbeing of local communities and the environment via its collaboration with the Tierra Viva Foundation and Saving the Amazon foundation. Saving the Amazon helps to reforest the Amazon region, and contributes food and security as it helps transform the socio‐economic conditions of indigenous communities.
Avallen Spirits is also on a quest to become the world's most sustainable spirit brand. Produced in Normandy, France, Avallen Calvados is made from apples, and aged in French oak barrels for two years. The entire production process, from the pesticide‐free apple orchards to the labels made from waste apple pulp, is done as sustainably as possible. The fruit comes from around 300 orchards, and the farmers get a fixed price for the apples, co‐founder Tim Etherington‐Judge explains. The apple waste is also collected and reused by local farmers as cattle stock or is sent to a biodigester.
Avallen will also improve the environmental performance of its production process by conducting an analysis of its lifecycle carbon, water use and biodiversity. The firm is also close to achieving its goal of becoming a "carbon‐positive" brand because simply offsetting is an "easy thing to do", Etherington‐Judge adds. The aim is to look at every decision when it comes to being sustainable, he explains. Avallen's bottle is designed to be both bartender‐friendly and light, which reduces the carbon footprint of its shipping. The bottle's label uses natural ink, and is printed on recycled apple‐pulp paper, with the remaining pulp going to dairy farms to feed their herds. Additionally, the firm only uses cars that are electric.
Avallen also donates €0.50 (US$0.56) from the sale of each bottle to organisations dedicated to restoring and protecting bee colonies, and aims to plant more than 100,000 wild flowers over the next three years.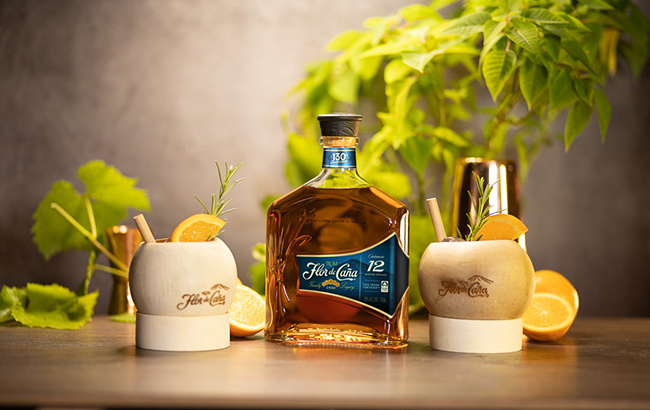 DISTRIBUTION MODEL
However, Etherington‐Judge insists more needs to be done. "I would like to see more, particularly around how you distribute spirits – the distribution model is pretty bad and it hasn't changed. That's a big step that needs to change. Shipping is a big one. Cutting down on the amount of useless stuff, thinking carefully about point of sales, marketing materials and gift boxes. Get rid of plastic seals and come up with new solutions for the metal foils on bottles," he advises.
One producer also taking sustainability up a notch is the Cornish Geothermal Distillery Company (CGDC) in Cornwall, UK. The first phase of the £10 million (US$13m) project comprises a 100% sustainable rum cask maturation facility in an Eden Project‐style biome, and a geothermal energy centre. The biome, which will run on geothermal heat and solar power, can recreate the temperature and humidity profiles found around the world, including a tropical climate. The site will produce what is thought will be the first geothermally‐matured rum, and will eventually have a distillery.
CGDC founder Matthew Clifford hopes to bring the whole rum production process into the UK, including growing sugarcane and producing molasses. Clifford believes consumers have become more interested in local produce, which has been amplified by the pandemic. "Cornish provenance and terroir is what we want to create," he says.
And companies are going beyond integrating sustainability in their supply chain to take a stance on social and political issues through their own platforms and marketing initiatives. Brewdog recently unveiled a campaign focused on activism with an anti‐carbon message. Sophie More, the company's director of marketing, says: "We firmly believe that business can be a force for good; this is something we want to communicate to all our consumers."
Avallen is also seeking to drive conversations around sustainability. The brand launched its Positively Charged series this year, which sees experts from across the industry discuss sustainability in the drinks sector. Furthermore, brands are also seeking to inspire change in the on‐trade. Flor de Caña hosts a Sustainable Cocktail Challenge that asks bartenders to create cocktails using sustainable ingredients. Discarded is also educating its bartenders on becoming more eco‐friendly behind the bar, including looking at how garnishes can be reused.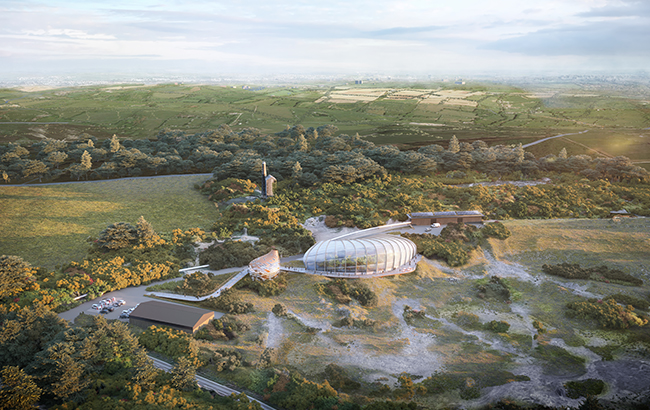 REUSING WASTE
Discarded's #ReuseCreatively campaign also shows consumers how to reuse waste from around the house in creative ways with simple tips. The firm also created facemasks during the pandemic using waste milk, partnering with furloughed bartenders on sewing and creating the biodegradable masks. Diplomático is also planning several campaigns on food waste initiatives in the coming months in its key markets.
Clifford believes there is an "opportunity for distilleries to do some collaborating and share ideas". He says: "Brands get very protective over their USPs, but we're quite open‐minded about supporting the industry." He is also working on making the biome "portable and modular" so it can be used more widely by other companies.
Emerging brands appear to be leading the way when it comes to shaping discussions about sustainability, as seen by a wave of carbon‐neutral distillers and new eco‐friendly brands. However, major players are also taking their sustainable efforts up a notch, including Diageo and Bacardi, which recently unveiled biodegradable bottles.
The former also plans to become carbon neutral by 2030. Etherington‐Judge says: "Every step that a brand takes is good. Small brands can be much more nimble and make decisions quickly, while big brands have much bigger opportunities to impact the market."
The journey of sustainability doesn't stop there. Major brands and smaller players are continuing to look at new ways to improve their environmental footprint. With major investments and game‐changing technology on the horizon, along with a strong green focus from major players, the future of sustainability in the industry is making some big leaps forward.