How bars are navigating the staff shortage storm
By Lucy Britner
While Covid-19 has caused a staffing crisis in hospitality, it has also given the sector an opportunity to create meaningful improvements, finds Lucy Britner.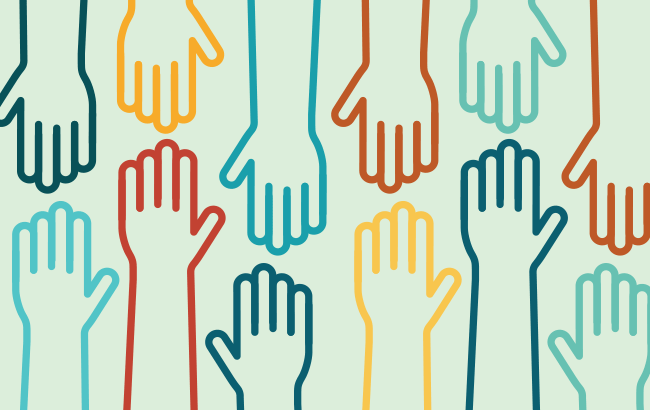 *This feature was originally published in the July 2021 issue of The Spirits Business
"Recruitment is an absolute nightmare," Alex Kratena, co‐founder of London's Tayēr + Elementary, tells The Spirits Business.
As lockdowns ease and venues start to reopen, Kratena, like many operators around the world, is finding hiring staff to be a challenge.
Uncertainty around full reopening persists, meaning confidence in the sector remains low. And in the UK, the issue is compounded by Brexit, as many hospitality workers have simply left the country.
"Lots of hospitality people feel really betrayed by the system and this government," says Kratena, pointing to a rising number of people returning to their home countries for "in many cases a much higher quality of life and work‐life balance. This, together with Brexit, means operators can't recruit enough staff to satisfy demand".
Kratena calls for "an immediate solution in the form of visa programmes, and hospitality jobs to be recognised as skilled labour".
Indeed, these are measures that trade organisation UK Hospitality is pushing for. The group recently unveiled a 12‐point plan to tackle the sector's staffing crisis.
The plan includes actions to boost collaboration between the industry and the UK government, schools, colleges and universities, along with measures to improve perceptions of the sector as an employer, introduce new qualifications and grow the pool of available workers in the economy.
In the medium term, UK Hospitality will also call on the government to amend the Shortage Occupation List (the official list of occupations for which there are not enough resident workers to fill vacancies) and ensure that 'chefs and other vital roles' are returned to the list. And in the long term, it wants a review of the impact of the new immigration system and its effect on the competitiveness and recovery of the hospitality sector and the wider economy.
When the plan was announced, UK Hospitality CEO Kate Nicholls said: "It's clear that we need to attract new people to our sector and highlight the benefits of a job or career in hospitality."
Although the situation is challenging, many believe the current circumstances have created a platform for change in hospitality – with better wages, more training and attention to work‐life balance on the cards.
"We have to go back to building for the long‐term," says Marcis Dzelzainis, co-founder of Idyll Drinks. He recently garnered attention on Facebook for posting a whole roster of available jobs at the Mondrian Shoreditch, where he has been acting as a consultant. Dzelzainis was congratulated by peers for transparent and competitive salaries. A bar back, for example, can expect to earn £12.49 (US$17.34) an hour – well above national minimum wage.
"Historically, big groups used to invest in training, but the last recession meant a lot of businesses streamlined their operations, with training becoming less important. Now, we need to invest in training anew," he says, adding that companies have a responsibility to pay decent wages and look after the mental health and wellbeing of their staff.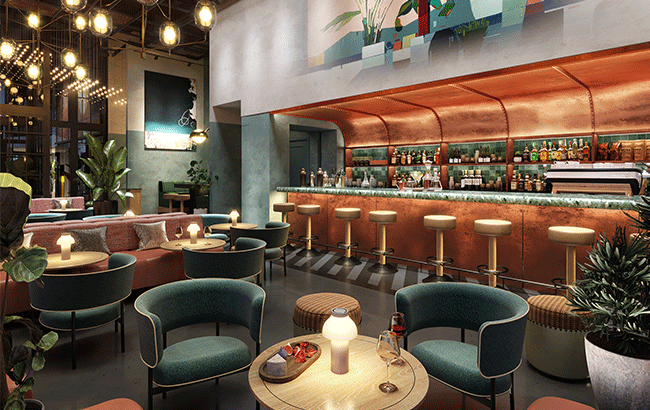 US SHARES SAME CHALLENGES
This problem is not unique to the UK. In the US, Hudson Riehle, senior vice‐president for research at the country's National Restaurant Association, says that in January, 8% of restaurant operators rated recruitment and retention of workforce as their top challenge; by May that number had risen to 72%.
"Before the pandemic, recruitment and retention of employees had been the industry's top challenge for many years. As the weather improves and more state restrictions are lifted, restaurant traffic will increase and that will create a greater need for employees," Riehle explains. "With fewer people in the workforce, the stimulus supports still in place, worker safety concerns, the need for caregivers to remain at home, and much greater competition with other industries for workers, operators are returning to pre‐pandemic recruitment techniques for hiring."
Like the UK, he says these techniques include higher hourly pay rates, additional benefits and professional development opportunities.
In San Francisco, bar operator Martin Cate, whose venues include Smuggler's Cove and Whitechapel, is weathering the challenge. He says people are leaving the industry for all sorts of reasons, including because they have been badly treated by guests: "Sometimes with regard to mask mandates, sometimes just rudeness," he says. "A lot of more conservative commentators have tried to pin the blame on improved unemployment benefits here, but I have really heard nobody cite that as a reason, and I just don't give it much credence. There's definitely a certain amount of anxiety still, even with vaccines in place, that is keeping hospitality workers a little bit wary about coming back."
But Cate is optimistic that things will get better, and he agrees wages have to be improved. Though that comes with consequences. "With many restaurants operating under already razor‐thin margins, at the end of the day the increased costs are just going to have to be passed along to the guest," he adds. "It's the only way for the model to go forward in the future."
PERMANENT CHANGES
In the UK, Kratena and Dzelzainis are also considering the consequences. Kratena says salaries are being pushed to levels that many companies can't pay, especially with restrictions and limited capacities.
But he adds: "I am happy staff conditions and wages are improving, and I sincerely hope the increase is not temporary, but is here to stay."
For Dzelzainis, the impact of passing price increases to consumers will be felt in different ways. For example, in places where workers have either not been too affected – or have even financially benefitted – from the pandemic, disposable income will be higher. But that won't be the case everywhere.
"It will be a painful transition," says Dzelzainis. "But this time next year, we could start to see some positive results from all of this. The businesses that want to thrive will have to invest in training or even roles dedicated to that," he emphasises.
It is clear that the pandemic has forced some major issues into the spotlight, and in the long run they could shape the industry for the better.