Uncle Nearest pledges $50m to minority-owned brands
American whiskey brand Uncle Nearest has launched a US$50 million fund to support minority-owned spirits brands, and create a 'Black Wall Street' within the industry.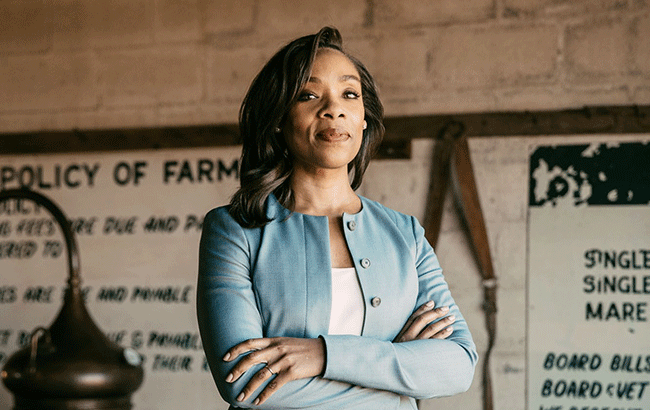 The Uncle Nearest Venture Fund launched to coincide with the 100th anniversary of the destruction of Black Wall Street, according to Fawn Weaver, founder and CEO of Uncle Nearest. The fund will also support minority-founded firms.
Weaver said: "On 1 June 1921, an entire community of wealthy and successful African Americans was wiped out in a matter of hours. We are talking about 35 square blocks known as Black Wall Street.
"As an African American, learning about that history broke my heart because we, as a people, were really onto something in Tulsa, Oklahoma. We were lifting one another up and creating wealth within our own community, and then showing others how to do it for themselves.
"We cannot go back and undo the past, but I do believe we have full power over our future, and that recreating a Black Wall Street of sorts within the spirits industry is a great place to start."
The first two companies to benefit from the fund are London-based Equiano, the first Afro-Caribbean rum founded by Ian Burrell and Aaisha Dadral, and Jack From Brooklyn, the first Black-owned distillery in the US post-Prohibition.
Each company will receive US$2m.
Jackie Summers, founder of Jack From Brooklyn, and the maker of Sorel Liqueur, said: "Most people don't know how expensive it is to create and grow a premium spirit brand in America. I wasn't willing to compromise on the quality and I did everything I could to raise the money to keep Sorel alive, including pitching the brand to the CEOs of some of the most well known spirit conglomerates.
"Every single one turned me down. Many do not know this, but I went homeless for about 18 months as I pounded the pavement to continue growing my business.
"I never gave up because I knew it was special and that one day, someone would be willing to invest in it and in me. The moment the Uncle Nearest Venture Fund agreed to do so, we were ready – we'd only been waiting on capital."
As a result, Sorel Liqueur will return to market this summer exclusively through e-commerce platform Reservebar.com and its Spirited Change initiative.
Uncle Nearest Premium Whiskey is the biggest-selling African-American-owned spirit brand in history and is set to hit 250,000 cases this year.