South Africa bans alcohol for two weeks
The South African government has prohibited alcohol sales for 14 days as part of Covid-19 restrictions, a move that could boost illicit trade, an industry group warned.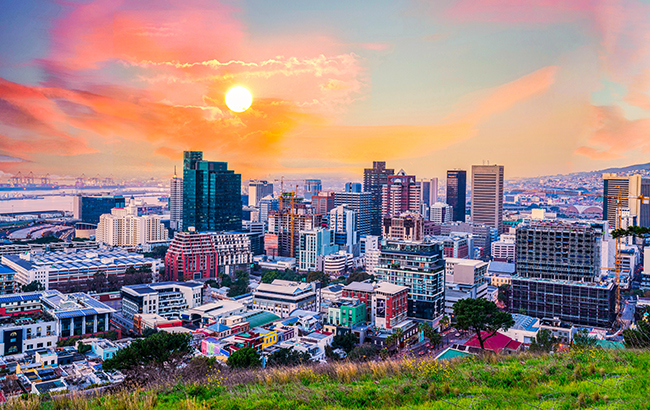 In an announcement yesterday (27 June), South African president Cyril Ramaphosa revealed new Covid-19 measures starting from today as the nation faces a third wave.
Ramaphosa said all gatherings, indoors and outdoors, would be prohibited for 14 days, along with the sale of alcohol.
Rampahosa said: "Our ministerial advisory committee has advised that the limited restrictions previously imposed were not that effective and that a prohibition will ease the pressure that is placed on hospital services by alcohol-related emergency incidents."
Dining in restaurants is also banned 'because it is not possible for patrons to wear masks while eating or drinking'. On-trade venues are only allowed to sell food for takeaway or delivery.
Furthermore, a curfew will be in place from 9pm to 4am and all non-essential establishments must close by 8pm.
The government will assess the impact of the restrictions after 14 days.
South Africa introduced a total ban on alcohol sales at the start of the pandemic, which lasted from 27 March 2020 to 1 June 2020. The ban was brought back on 12 July but reversed a second time on 17 August. In mid-December, a third ban was put in place and lifted in February.
'Deeply disturbed'
Trade group the South African Liquor Brand owners Association (Salba) said it 'strongly questions the government to explain its decision to enforce a complete ban on alcohol'.
Salba's chairperson, Sibani Mngadi, said the group is "deeply disturbed" by Ramaphosa's decision to ban alcohol as "there is no evidence to suggest alcohol consumption is the driver of the current rise in infection rates".
Salba noted that it 'has always contested the assertion that alcohol consumption drives up infection rates, particularly when home consumption purchases have no greater risk than grocery shopping'.
The trade group is calling on the government to reassess its response to the pandemic by introducing 'more effective' measures.
Mngadi said: "First and foremost, the government should be concentrating on generating greater efficiency in the country's vaccine rollout to allow for the economy to open up.
"The ban is being implemented without any consideration of any form of economic relief for businesses and employees of the industries that are being now restricted. It is an unfortunate situation in the context of a large amount of resources allegedly lost through corrupt relief claims."
Mngadi said the group had frequently provided proposals to the government to help lower the infection rate and 'preserve our beleaguered economy, but to no avail'.
Salba believes the restriction will 'fuel the growth in the illegal trade of alcohol, which has been proven to increase exponentially when a total ban is imposed'. This move could also boost irresponsible alcohol consumption and increase health risks, Salba added.
Salba cited Euromonitor International figures from May 2021 that found the country's illicit alcohol trade has grown at a compound annual growth rate (CAGR) of 17% since 2017 and now stands at 12% of the R177.2 billion rand (US$12.4bn) total industry market value and 22% of the market by volume, worth R20.5bn rand (US$1.4bn).
Salba also highlighted reduced tax and sales revenue for the South African Revenue Service, which lost R11.3bn rand (US$793 million) in 2020 due to illegal alcohol trade.
Salba said the move 'will place jobs at risk at a time when the government does not have the fiscal resources to provide support for those workers who find themselves unemployed'.
The trade association said the country's three bans on alcohol has put at least 200,200 jobs supported by the alcohol value chain at risk, equivalent to 1.22% of national jobs.
Sales revenue lost as a result of the bans was around R36.3bn rand (US$2.5bn), Salba noted.
We look at how the multiple alcohol bans in South Africa have affected the spirits industry.