South Africa lifts alcohol ban for third time
By Nicola Carruthers
Alcohol bans in South Africa have 'decimated the industry and threatened its long-term survival', a trade group has warned, as the country removes restrictions for the third time.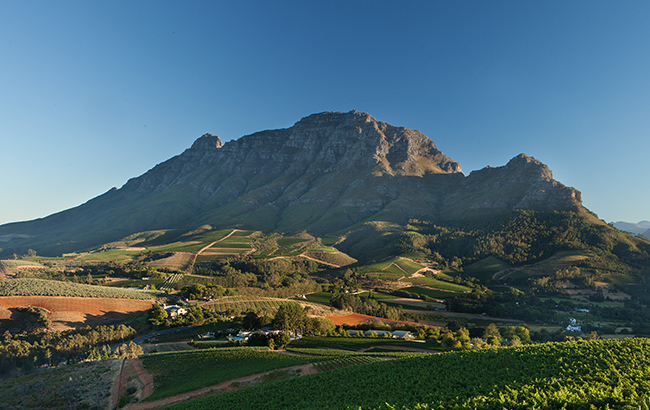 On 1 February, South African president Cyril Ramaphosa eased some restrictions imposed due to the coronavirus pandemic, including the country's third ban on alcohol sales.
South Africa introduced a total ban on alcohol sales at the start of the pandemic, which lasted from 27 March to 1 June. The ban was brought back on 12 July but reversed a second time on 17 August. In mid-December, a third ban was put in place.
Retailers can now sell alcohol between 10am and 6pm from Monday to Thursday, and licensed outlets can serve drinks on-site from 10am until 10pm, when they have to close.
The move will also allow distilleries, breweries and wineries to sell alcohol for takeaway during the normal licensed hours.
The South African Liquor Brand owners Association (Salba) welcomed Ramaphosa's move to reinstate the sale of alcohol, however it noted that the government should enforce 'more effective alternative measures' to address alcohol misuse instead of imposing bans.
The trade association said the alcohol bans have resulted in 'job losses, a rise in illicit trade and a significant decline in its economic contributions'. Salba reiterated its call to work with the government on ways to ensure the protection of industry jobs. The trade group said the alcohol sector has pledged R150 million South African rand (US$10m) to tackle alcohol harm.
Kurt Moore, CEO of Salba, said: "As an industry, we welcome the president's decision to ease the restrictions on alcohol sales for on- and off-site consumption and are extremely relieved that partial areas of alcohol sales are to be opened up again.
"However, after this six-week ban that has left the industry on its knees, this development is no quick fix for our long-term economic survival. We call on government to work together with us to find a workable solution going forward that protects lives, while preserving the livelihoods of around one million people who rely on some form of income from this sector."
The trade body said the decrease in excise tax contribution to the fiscus has fallen by more than 28% from R47 billion rand (US$31.bn) in 2019/20 to R34bn rand (US$2.3bn) in 2020/21. The trade group said the R13bn rand (US$867m) loss in alcohol tax revenue could have been used to pay for vaccines and other measures to help curb Covid-19.
Salba said the country's regulations could have been applied more directly and in a 'less damaging' manner to ensure that it continues to preserve livelihoods while relieving stress on the healthcare sector.