Nightcap to acquire Adventure Bar Group
Drinks-led investment group Nightcap has agreed to buy UK-based Adventure Bar Group for up to £2.5 million (US$3.5m).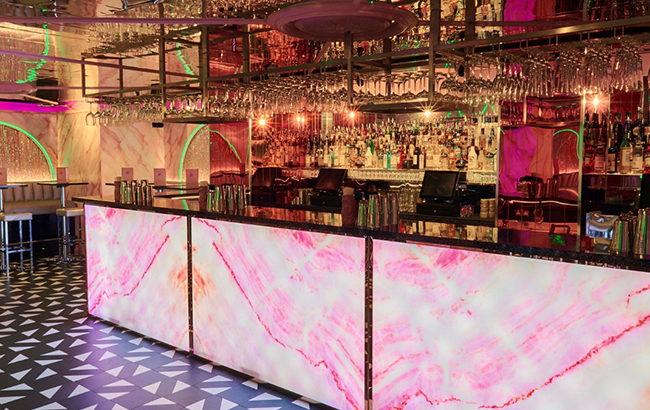 Nightcap was launched last year with the aim of becoming the UK's leading bar operator through acquiring, investing and expanding drinks-led concepts.
London Cocktail Club was the firm's first acquisition in December 2020. At the time, Nightcap also launched an initial public offering (IPO) to raise £6m (US$8m).
UK bar chain Adventure Bar Group was founded in 2005 by Tom Kidd and Toby Jackson.
The deal will see Nightcap become the operator of nine venues in the Adventure Bar Group portfolio, including seven themed bars in London, an outdoor bar, food and entertainment venue in Birmingham, and a new site opening next month in Birmingham.
The agreement comprises of an initial sum of £1m (US$1.4m) once the deal is completed and up to £1.5m (US$2m) based on the financial performance of the bars.
Nightcap CEO Sarah Willingham said: "Tom and Toby have built an enviable portfolio of amazing brands and venues which have delighted their customers for years.
"Bringing Adventure Bar Group into the Nightcap family was a logical step for them in pursuit of their ambition to realise the full potential of their brands. I am truly looking forward to working with them to realise that ambition."
The nine 'target' sites include London cocktail dens such as Tonight Josephine, Bar Elba, Luna Springs and Blame Gloria. Nightcap will purchase a 50% stake in central London rooftop venue Bar Elba, while the remaining stake will be owned by Bourne Capital.
Tonight Josephine has two sites in London, with a third venue set to open in central Birmingham on 17 May.
Expansion plans
Nightcap believes that these brands have 'significant potential' for UK expansion to up to 40 sites.
"The further expansion of Adventure Bar Group will take place during a time where the opportunity to acquire first-class property at attractive rates is unmatched by anything I have seen during my 25 years in hospitality," added Willingham.
To fund the expansion and repay some debt, Nightcap is seeking to raise around £4m (US$5.5m) through a proposed placing of its shares.
Nightcap believes the acquisition will provide the company with new customer offerings and significant brand roll out opportunities.
Nightcap also believes there will be opportunities for 'synergies' between the Adventure Group sites and London Cocktail Club
As of 31 January 2021, the unaudited total assets of the target bars, including the support office and the Bar Elba joint venture, were approximately £6.9 million (US$9.6m).
Willingham also said the deal "expands the opportunity to take on different types of property" including outdoor sites that have benefitted when trading is restricted due to Covid-19.
Bar Elba and Luna Springs reopened from 12 April 2021 and saw combined unaudited total net sales of around £334,000 (US$464,000) in their first week of trading. The venues have a combined outdoor capacity of more than 1,000 people under current Covid-19 restrictions.
The deal does not include the acquisition of Adventure Bar Group's Lost Alhambra and Jimi Loves Gloria bar brands.