Nightcap to acquire London Cocktail Club and launch IPO
A new drinks-led investment group founded by ex-Dragons' Den star Sarah Willingham has agreed to buy bar chain London Cocktail Club and will launch an initial public offering to raise £6 million (US$8m).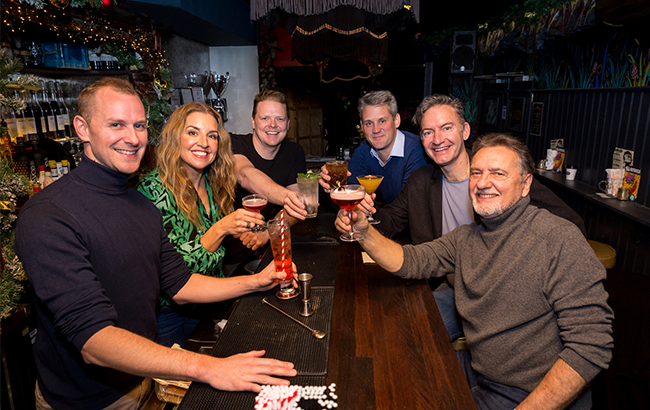 Nightcap aims to become the UK's leading bar operator through acquiring, investing and expanding drinks-led concepts. London Cocktail Club is the firm's first acquisition.
Nightcap CEO Willingham was one of the founders of London Cocktail Club (LCC), alongside JJ Goodman, James Hopkins, restaurateur David Moore and chef Raymond Blanc.
Founded in 2010, the chain currently operates 10 bars across England, including nine in London and one in Bristol.
Nightcap will work with the existing LCC management team and shareholders to expand the bar chain to 40 outlets across London and other UK cities over the next five years.
Nightcap said the majority of LCC's current shareholders will roll their investment into the new firm, including Goodman.
"I believe this investment is going to help us to grow the business that I co-founded and enable it to reach its full nationwide potential," said Goodman. "I'm so excited by our vision for Nightcap and LCC, which is why I've decided to roll over my shares."
In addition, Nightcap aims to raise up to £6m in funding through the initial public offering (IPO) on the AIM, part of the London Stock Exchange. The firm said it is expected to have a post-money valuation of around £13m (US$17.4m). Nightcap is targeting a number of investors for the IPO and retail backers will be able to contribute directly through the Primary Bid platform.
Willingham added: "We are thrilled to be launching our IPO on AIM and to begin our mission of becoming the UK's leading bar group focussing on brands positioned to thrive in the post-Covid 2020s. I'm delighted that LCC is our first acquisition. It's a great business that I know very well – its model is proven, simple and replicable.
"LCC has continued to trade well when we have been allowed to open this year and we believe it has the potential for significant growth as we emerge from the Covid crisis."
'Exceptional growth opportunities' 
Furthermore, Nightcap will continue to acquire and fund other 'high-quality' bar brands that 'focus on how consumers will want to live and socially interact post-Covid'.
The Nightcap executive team is made up of people with operational and corporate finance expertise. The team includes chief financial officer Toby Rolph, who managed the sale of cocktail bar chain Be At One to Stonegate Pub Company in 2018, and Michael Toxvaerd, Nightcap founder and executive director, who previously co-founded vitamin supplier Neutra Health with Willingham.
Nightcap notes there are 'exceptional growth opportunities' in hospitality, which can be leveraged by supporting firms during the challenges of the pandemic. The company said it is 'confident that the premium bar market will return to growth' due to the long-term demand for cocktails and social interaction.
Willingham said: "We are excited about the opportunity to support the bar sector which has taken such a hit during the pandemic.
"We believe there is a unique opportunity brought about by market conditions for Nightcap, through targeted investment and our collective expertise, to develop and grow fundamentally sound businesses that have had a tough time, are under pressure and may not have sufficient capital to grow.
"We want to help them get back to doing what they do best – looking after customers, opening new sites, and giving great people meaningful careers and development opportunities. Ultimately we want to help create more fantastic venues for customers to embrace and enjoy as we emerge from the Covid crisis."
Willingham also owns a 12.5% stake in UK subscription service the Craft Gin Club after its founders appeared on Dragons' Den in 2016.
The entrepreneur also recently donated to Campari Group's Shaken Not Broken Fund to support on-trade workers.