Luxco gains Oddbins listing
American whiskey producer Luxco has secured a UK listing for its Bourbon and rye whiskeys through retailer Oddbins.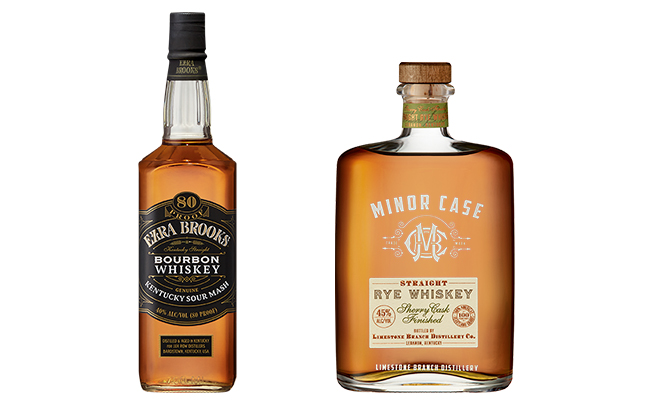 From May, Ezra Brooks Kentucky Straight Bourbon and Minor Case Straight Rye Whiskey will be available to buy from 15 Oddbins stores across the UK, as well as online.
Greg Mefford, international sales director at Luxco, said: "We have been focusing on growing our presence in the UK market in partnership with our distributor Lightbox Brands and the reception from UK consumers has been exceptional.
"Securing a listing with a highly respected alcohol and spirits retailer such as Oddbins, and to be the only American Bourbon and rye whiskey brands currently listed, is a fantastic step forward for the business and further builds on our European expansion."
Ezra Brooks is a straight Kentucky Bourbon that has aged in new charred American white oak barrels.
Produced at Limestone Branch Distillery, Minor Case Rye Whiskey (45% ABV) is a straight rye whiskey distilled using 100% American heartland grains and finished in a cream Sherry cask.
Ana Sapungiu MW, head buyer at Oddbins, added: "Luxco has an outstanding reputation for the whiskeys and spirits that it produces – each of which has its own story to tell.
"The addition of Ezra Brooks and Minor Case to our whiskey category not only expands our range, but it also offers our customers the opportunity to discover new distilleries and their serves.
"The flavour profiles of these two serves simply can't be replicated because of their unique provenance – something our customers are increasingly looking for when they purchase."
Last month, MGP Ingredients completed its acquisition of Luxco in a deal valued at US$475 million.