Top 10 spirits launches in March 2021
A sunset-inspired Bombay Sapphire gin, a Haig Club spirit drink and Hornitos' hard seltzer range made our pick of the best new products last month.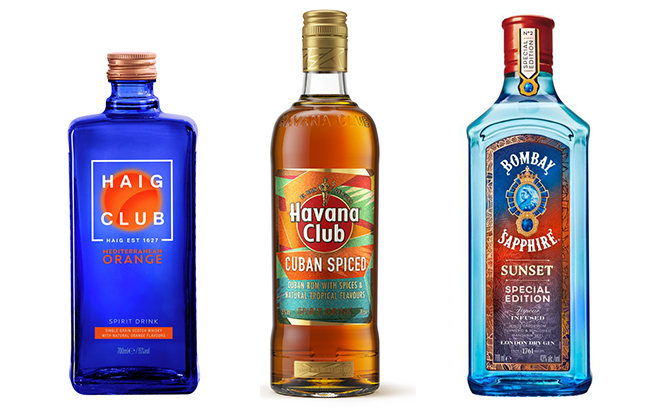 A number of brands tapped into the low-and-no trend this month, including Spanish liqueur Licor 43, Martini vermouth and new zero-ABV entrant Spirited Euphoria.
The burgeoning hard seltzer category also welcomed Hornitos Tequila's new canned range, while Diageo-owned Haig Club debuted its first orange-flavoured spirit drink.
Irish Distillers continued to experiment with unusual casks, unveiling the 'world's first' Irish whiskey finished in Hungarian mulberry wood as part of its Method and Madness line.
Click through the following pages to discover our favourite spirits launches from last month.
Method and Madness Mulberry Wood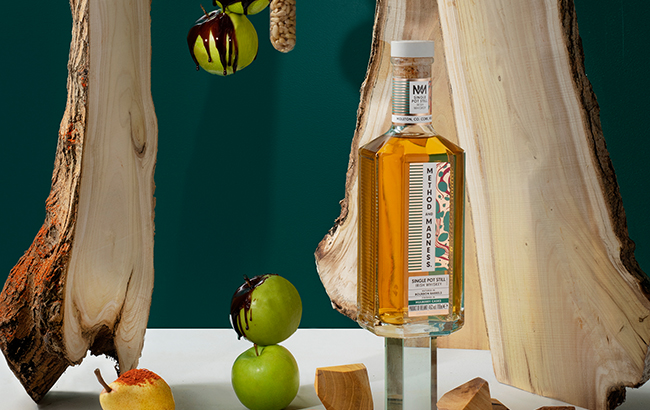 Pernod Ricard's Irish Distillers unit added a new expression to its Method and Madness range last month.
The new limited edition single pot still Irish whiskey finished in virgin white mulberry wood from central Hungary is said to be a world first for the Irish whiskey category.
The wood is harvested and air dried for two years at the Kádár sawmills in Hungarian town Tokaj before being transferred to a cooperage in Budapest.
The 46% ABV bottling is the result of experimental trials, which started in 2019.
For more information, click here.
Haig Club Mediterranean Orange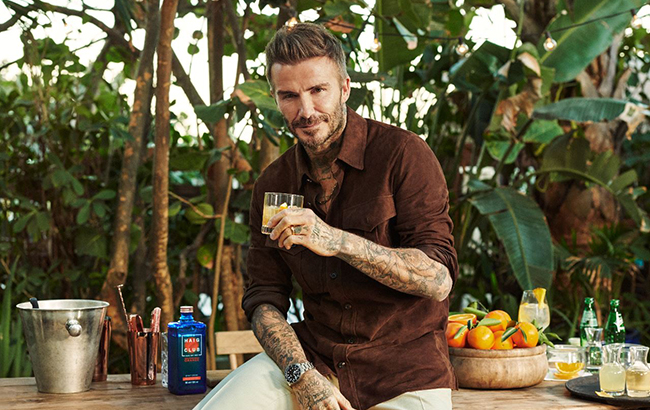 Diageo unveiled its first major line extension for single grain Scotch Haig Club – a 35% ABV spirit drink.
Haig Club Mediterranean Orange was created to tap into the growing early evening and aperitivo occasions, and provide an 'accessible option' for both whisky fans and non-whisky drinkers.
The bottling is said to offer 'fresh and juicy' marmalade orange flavours, infused with orange blossom extract and Haig Club's signature Scotch whisky notes.
For more information, click here.
Carajillo 43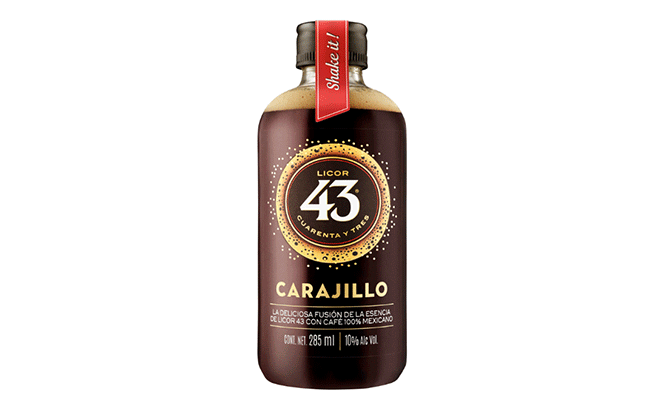 Spain's Zamora Company tapped into the trends for low-alcohol and convenient formats with the launch of Carajillo 43.
The new ready-to-drink (RTD) expression combines Licor 43 with 100% Mexican Arabica coffee. Bottled at 10% ABV, the RTD will be available in 285ml bottles from April.
The bottling was launched to mark the 75th anniversary of Spanish liqueur Licor 43.
For more information, click here.
Bombay Sapphire Sunset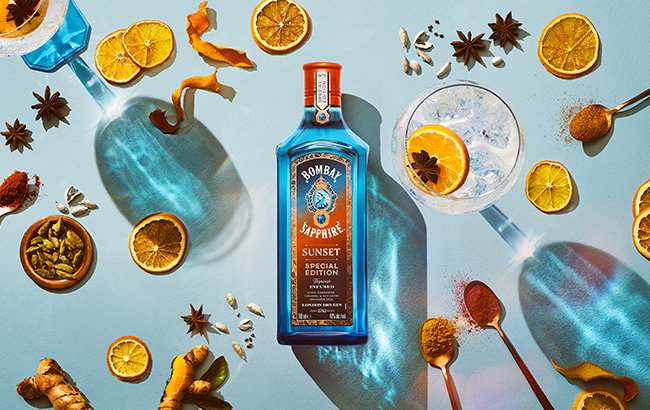 Bombay Sapphire Sunset is the second gin in the Bacardi-owned brand's Special Editions series, following the launch of English Estate in 2019.
The 43% ABV gin is inspired by the 'mellow heat and orange glow of the setting sun'.
Bombay Sapphire Sunset is said to be the 'ideal gin for cocktail creativity', allowing drinkers to use the expression for 'late-afternoon apéritif occasions' and evening consumption.
Sunset is made with Bombay Sapphire's 10 core botanicals, as well as golden turmeric, Indian white cardamom, and Spanish mandarin.
For more information, click here.
Highland Park 50 Year Old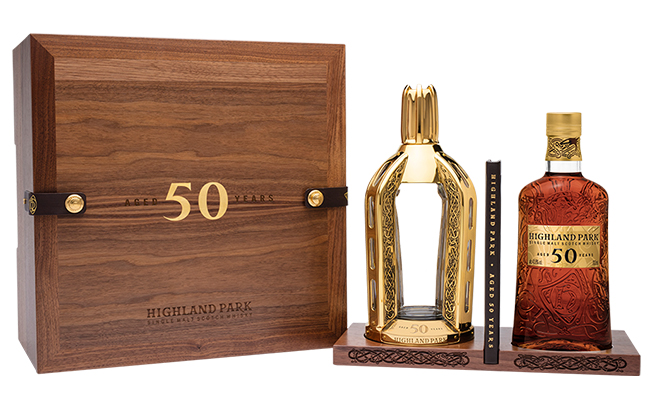 Scotch brand Highland Park unveiled its third 50-year-old whisky last month, following similar batches in 2018 and 2010.
Limited to 274 bottles, the new Highland Park 50 Year Old (43.8% ABV) is made from nine refill casks laid down in 1968. The casks were combined in 2008 and re-racked into first-fill Sherry-seasoned casks.
The bottlings were created using the traditional solera system, which takes a small quantity of whisky produced from a previous batch and marries it together with the new liquid.
After 12 years of maturation, one cask was chosen and a small quantity of the last 50-year-old from the distillery was added.
For more information, click here.
Havana Club Cuban Spiced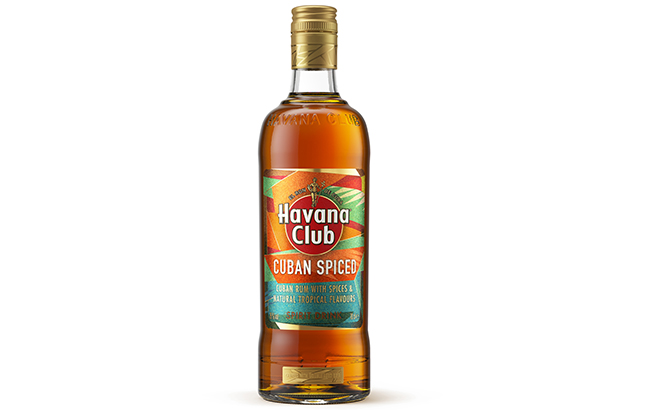 Pernod Ricard-owned Havana Club rum unveiled its first spiced expression, bottled at 35% ABV.
The new bottling is a combination of 100% Cuban rum and 'exotic flavours and warming spices'.
The brand said it aims to target millennials and generation z consumers with the new bottling, which allows new and existing rum fans to 'explore alternative and accessible flavours'. The bottling is said to pair well with cola, ginger beer, or coconut water, or in cocktails such as a Daiquiri or Espresso Martini.
For more information, click here.
Hornitos Tequila Seltzer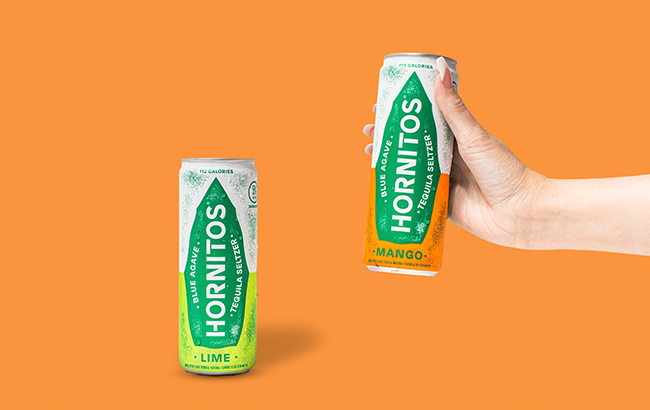 Beam Suntory's Hornitos Tequila brand capitalised on the trend for agave spirits and hard seltzers with its new ready-to-drink line.
Hornitos Tequila Seltzer is available in two 5% ABV flavours – lime and mango. The 12oz canned variants contains fewer than 115 calories and 'natural' ingredients.
Made with Hornitos Plata Tequila and carbonated water, the ready-to-drink (RTD) offering taps into the trend for convenient formats and 'high-energy moments'.
For more information, click here.
Blood Oath Pact 7 Kentucky Straight Bourbon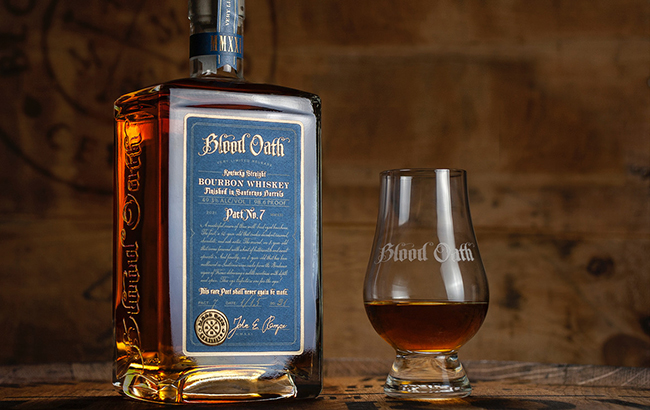 Bourbon brand Blood Oath expanded its range with the launch of an expression finished in Sauternes casks.
Blood Oath Pact 7 is a blend of three Kentucky straight Bourbon whiskeys: a 14-year-old, eight-year-old and an eight-year-old finished in Sauternes casks. The expression has a total allocation of 5,100 bottles, 1,400 of which will be held for a future Trilogy Pack release.
American whiskey maker Luxco unveiled the ultra-premium Blood Oath Bourbon brand in 2015.
For more information, click here.
Spirited Euphoria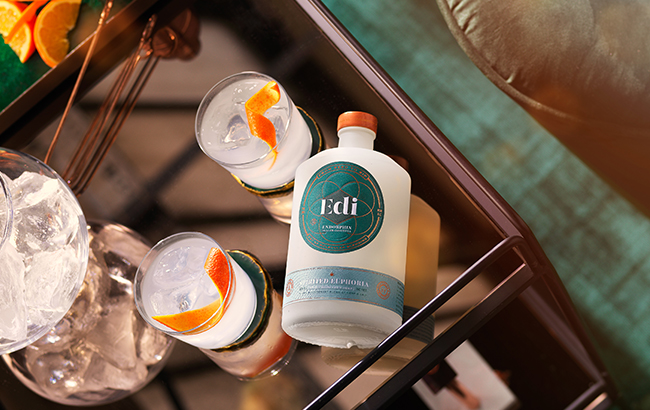 Last month, lawyer and Formula E executive Alexander Jakobi and racing driver Jean-Éric Vergne formed the Endorphin Dealer Institute (Edi), which seeks to pioneer non-alcoholic, distilled, endorphin-led 'spirits'.
The company's debut product is alcohol-free Spirited Euphoria, which is made from the 'real' hemp plant (cannabis sativa) and a 'complex blend of high-quality, natural, active and uplifting ingredients'.
Spirited Euphoria is said to give a 'feel-good' sensation to those who drink it, which builds over a period of time.
Edi will expand the range this summer with a second variant, followed by a third in 2022.
For more information, click here.
Martini RTDs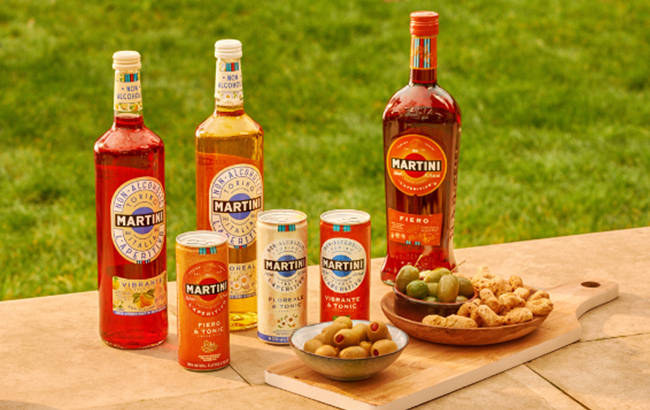 Bacardi-owned Martini vermouth entered the ready-to-drink sector in March with the launch of three new canned offerings.
The new canned RTDs comprise: Martini Fiero and Tonic, Martini Non-Alcoholic Vibrante and Tonic, and Martini Non-Alcoholic Floreale and Tonic.
Available across Europe from April, the cans were released following an increase in outdoor socialising and demand for convenient formats.
For more information, click here.