Method and Madness Mulberry whiskey is 'world first'
Irish Distillers has expanded its experimental Method and Madness range with an expression finished in virgin mulberry wood from Hungary – a 'world first' for the Irish whiskey category.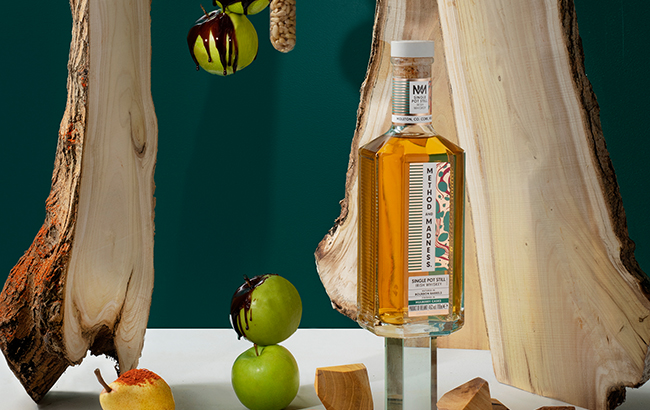 The Jameson maker launched the super-premium Method and Madness range in February 2017 ­– designed to 'push the boundaries' of Irish whiskey.
The range will now include a limited edition single pot still Irish whiskey finished in virgin white mulberry wood from central Hungary. The wood is harvested and air dried for two years at the Kádár sawmills in Hungarian town Tokaj before being transferred to a cooperage in Budapest.
Irish Distillers said the 'relatively high porosity and medium toasting' of the casks provides the whiskey with flavours of wood spices and toffee sweetness.
The 46% ABV expression was first matured in a combination of first-fill and refill American oak barrels, before being finished in 50-litre mulberry wood casks. The bottling is the result of experimental trials, which started in 2019.
Anna Lazaridou, maturation research and innovation technologist, said: "With its unusual wood structure and small cask size, there's no doubt that mulberry wood presented its challenges, with early trials failing. But in the ethos of the Method and Madness range, our relentless dedication to trial and error has produced a beautifully balanced whiskey."
The resulting expression is said to have an aroma of caramelised toffee apple, freshly cut wood, and toasted pine nuts. The palate offers sweet pear, green apple and smoked paprika.
Finbarr Curran, Midleton's wood planning and maturation team lead, said the expression is the third 'world first' in the Method and Madness line.
In May 2018, Irish Distillers launched a single pot still whiskey finished in virgin oak from the Carpathian Mountain range in the north east of Hungary. The use of Hungarian oak was believed to be a first for the Irish whiskey category, Irish Distillers said at the time.
It was followed by the release of Method and Madness Single Pot Still Irish Whiskey Finished in Wild Cherry Wood in September 2019, also said to a first for the category.
Method and Madness Mulberry Wood is available to buy online now and in stores across Ireland and Finland from 26 March, priced at RRP €95 (US$112).