Top 10 award-winning tonics and mixers
By Nicola Carruthers
As drinkers seek flavourful and low-calorie options to pair with their spirits, tonic and mixer producers have created plenty of choice when it comes to high-quality offerings. We present some of the top medal winners from our inaugural blind tasting.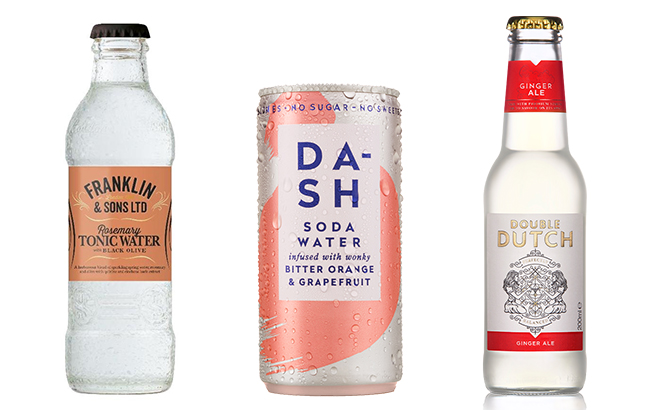 The past decade has seen an explosion in the number of new tonic and mixer brands entering the market as producers hope to replicate the success of category leader Fever-Tree.
To assess the quality of new and pioneering entrants, The Spirits Business held its first Tonic & Mixer Masters last month.
Held virtually over Zoom, the blind-tasting competition was judged by Melita Kiely, editor of The Spirits Business and chair of the tasting, and Tobias Gorn, spirits specialist, consultant and writer, and co‐founder of International Drinks Specialists.
Bottles were sent to judges' homes anonymously by Wine Sorted.
The competition awarded Master, Gold and Silver medals to products in categories such as Indian tonic water, soda water, ginger ale, lemonade and syrups.
To see 10 products that walked away a Master or Gold medal, click through to the following page. 
Thomas Henry Tonic Water
Price: £1.95 (US$2.70) per 200ml
A flight of Indian tonic waters saw a Master medal go to Thomas Henry Tonic Water, which was described as "zesty and refreshing with a lovely bitterness and effervescence", with "lingering quinine bitterness".
One judge noted: "This was just really expressive and the sweetness supports without coming to the foreground and disturbing the balance too much."
Thomas Henry also grabbed a Master medal for its pink grapefruit-flavoured mixer.
Based in Berlin, Germany, Thomas Henry produces a range of tonics and mixers, including ginger ale and soda water.
Twelve Below Rhubarb and Ginger Tonic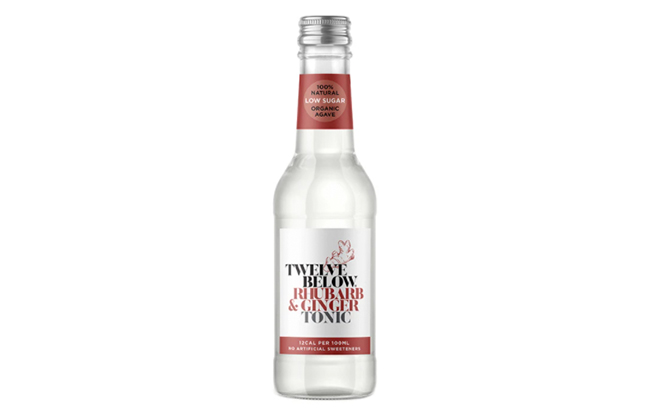 Price: £23.95 (US$33) for 12 x 500ml
Low-sugar tonic brand Twelve Below won an impressive three Gold medals and a Silver in the light/slimline/low-calorie tonic water round.
The Gold-winning Twelve Below Rhubarb and Ginger Tonic Water was praised for having "rhubarb sweets" on the palate and "ginger heat" on the finish.
Containing only 12 calories per 100ml serving, the tonic water is recommended mixed with rhubarb-flavoured gin or spiced rum.
Dash Soda Water – Bitter Orange and Grapefruit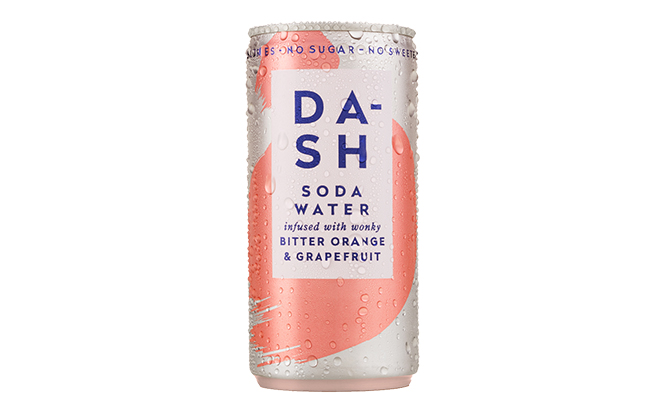 Price: £5.95 (US$8) for 6 x 200ml cans
Dash Soda Water – Bitter Orange and Grapefruit secured a Master medal in the flavoured and infused mixer round. The product was praised for being "well carbonated, zesty, light" and an all‐round "great flavoured soda".
The range also includes Rhubarb and Fiery Ginger, and Master-winning Limes and Garden Mint. All Dash sodas contain no calories, sugar or sweeteners.
Double Dutch Ginger Ale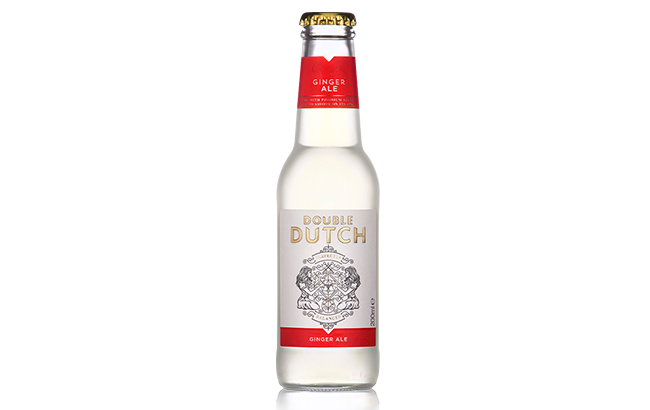 Price: £21.15 (US$29) for 24 x 200ml
Double Dutch Ginger Ale grabbed a Gold in the Ginger Ale flight, with the panel describing the bottling as "quite classic in style", while offering a "light, drier expression, still with enough ginger".
The producer also secured a Gold for its Skinny Tonic Water and a Silver for its Indian tonic water, and cranberry and ginger-flavoured tonic.
Poachers Wild Tonic With Irish Elderflower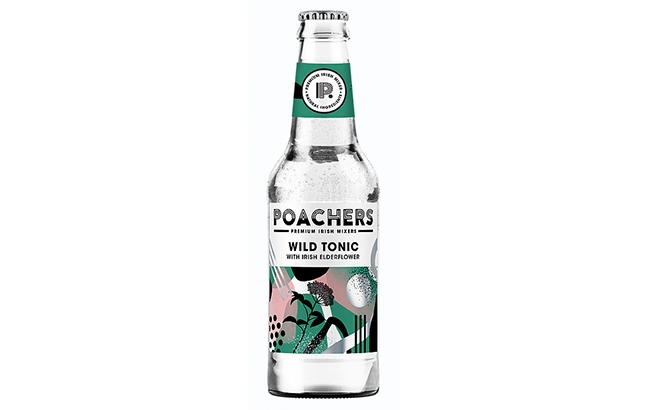 Price: €27 (US$32) for a 24-pack of 200ml bottles
A flight of infused tonic waters resulted in a Master medal for Poachers Wild Tonic with Irish Elderflower.
One member of the panel found this tonic water to be "nice and dry without the big cordial feel to it". The expression had a "lovely elderflower aroma – almost lychee‐like" and was said to be "prominent, delicious, with great balance".
The tonic water also grabbed the top title of Taster Master following a re-taste of all the Master medallists.
"I love the flavour, this offers something a little more grown‐up, it's not overly sweet like a cordial, really exceptional," one judge said.
Jack Rudy Cocktail Co Classic Tonic Syrup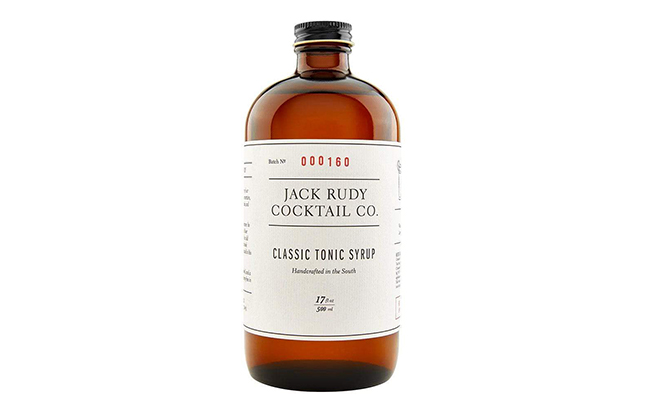 Price: US$16 per 500ml
US mixer producer Jack Rudy Cocktail Co was the recipient of two Golds in the Syrup – Other flight, including one for its Classic Tonic Syrup.
Praised for its "popcorn‐like" aroma and "complexity", the expression was designed to be paired with gin or vodka.
Jack Rudy Cocktail Co is a family-run company based in Charleston, South Carolina, and Lexington, Kentucky.
Three Cents Aegean Tonic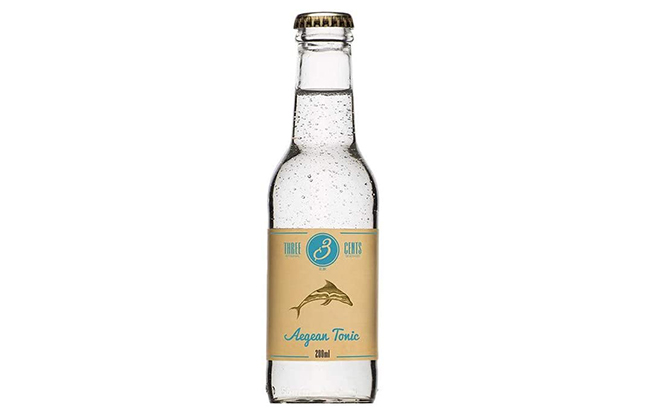 Price: £1.35 (US$2) per 200ml
Three Cents Aegean Tonic Water received a Master medal in the Tonic Water – Other contingent.
This tonic water was "very aromatic and herbaceous" with "fresh cucumber and dill". The judges said the expression had "delicious flavour, bitterness and sweetness" and was "very well balanced".
The expression combines natural quinine with cucumber and herbs, spices and citruses from the Mediterranean region.
Three Cents also secured Gold medals for its Mandarin and Bergamot Soda, Cherry Soda and Ginger Beer, and Silvers for its Tonic Water and Pink Grapefruit Soda.
La Galvanina Ginger Beer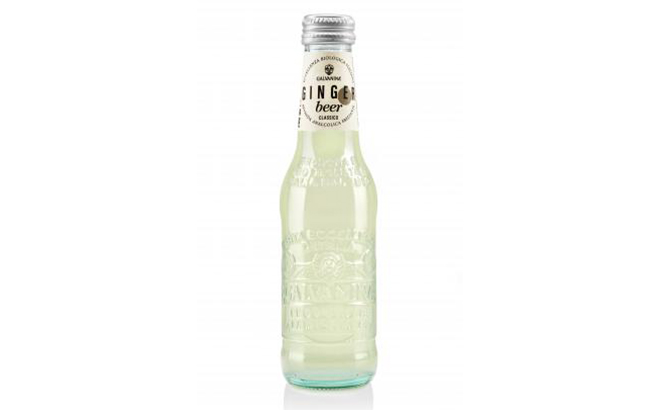 Price: €1.99 (US$2.40)
Italian producer La Galvanina grabbed a Gold medal in the Ginger Beer round. La Galvanina's Organic Ginger Beer had a "sweet start, crisp balance and a little kick of heat on the finish".
The expression contains ginger juice and is 'enhanced' by the aroma of lemongrass.
Soft drinks maker La Galvanina is based near Rimini, Italy. The producer's range is available in more than 50 countries.
Franklin & Sons Rosemary Tonic Water with Black Olive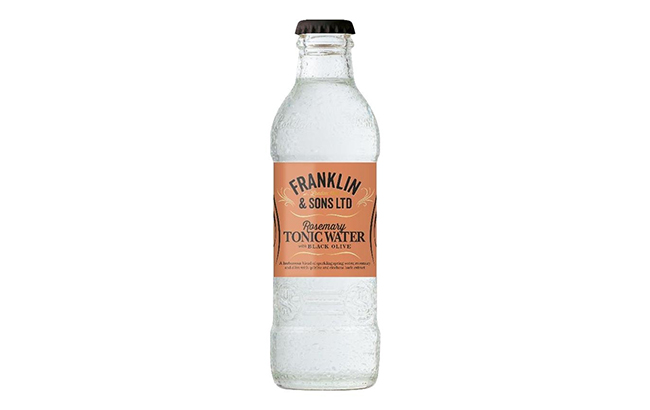 Price: £15 (US$21) for 24 x 200ml
UK-based mixer producer Franklin & Sons stormed to success during a tasting of Indian tonic waters, securing a Master for its Rosemary Tonic Water with Black Olive.
The Master medallist offered "very fragrant and aromatic" aromas, leading to a "deliciously herbaceous palate" with its "lovely blend of rosemary and black olive – delicious and savoury".
The expression is recommended served with Mediterranean-style gins, sweet vermouths or oloroso Sherry.
Lixir Refreshingly Light Tonic Water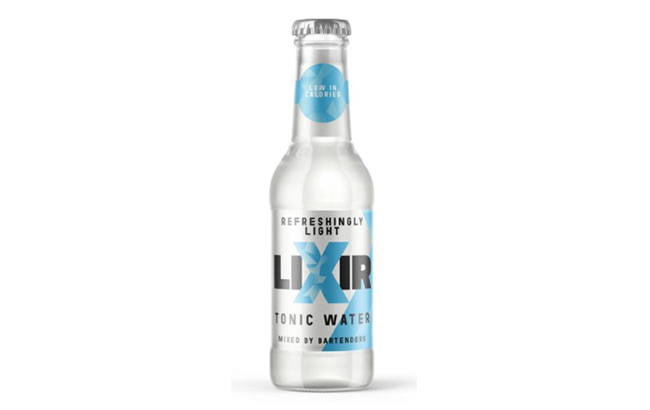 Price: £12.99 (US$18) for 12 x 200ml
Gold medal winner Lixir Refreshingly Light Tonic Water was described as "big, bitter and zesty" with a "hint of citrus" on the nose and "lemon zest" on the palate.
The expression claims to have 60% less sugar than other tonic waters.
English mixer brand Lixir also walked away with a Gold medal for its Classic Indian Tonic Water, Blood Orange and Cinnamon Tonic Water, Elderflower and Lemon Tonic Water, and Rhubarb and Ginger Tonic Water.