Sponsored: when rum meets rye
Ron Colón Salvadoreño has united the worlds of rum and rye whiskey with its latest release, called Rumrye.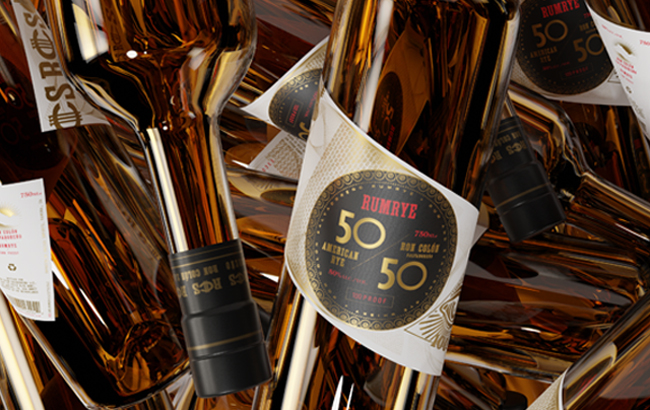 Ron Colón Salvadoreño has created Rumrye, a new expression that blends dark aged rum with four‐year‐old American rye whiskey.
Launched in January 2020 by founders Thurman Wise and Pepijn Janssens, Ron Colón Salvadoreño is made using rums from El Salvador and Jamaica. The company has now added Rumrye to its range to bridge the worlds of rum and rye whiskey, which were historically linked.
The new bottling is made using a blend of Ron Colón Salvadoreño dark aged rum and American straight 100% rye whiskey.
The rum used comprises six‐year‐old Salvadoran rum from Licorera Cihuatán, and both aged and unaged pot‐distilled rums from distilleries including Worthy Park Estate, Monymusk and Hampden in Jamaica.
To create Rumrye, Ron Colón Salvadoreño combined the rum with a four‐year‐old straight whiskey produced using 100% rye grains. The whiskey was aged in charred new oak barrels, which imparted bold flavours and a distinctive honey‐like texture.
Bottled at 50% ABV, Rumrye uses an equal blend of the two spirits to showcase the special combination of rum and rye together.
The resulting product has aromas of tropical fruit with sticky banana, pineapple, mint, warm honey and a hint of spice. The palate is bold, with notes of candied fruit and orange blossom.
Rumrye also offers the distinctive spice of a classic rye, which is balanced with the natural sweetness in the rum.