Hernö plans national Gin & Tonic Day in Sweden
The founder of Hernö is planning to launch a national Gin & Tonic Day in Sweden this month to coincide with the brand's anniversary.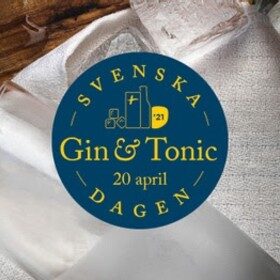 Hernö Gin was founded on 20 April 10 years ago.
Now, to mark the occasion and celebrate the juniper-based spirit, the brand will celebrate the first Gin & Tonic Day – Svenska Gin & Tonic-Dagen – in Sweden on 20 April 2021.
Jon Hillgren, founder and master distiller, Hernö Gin, said: "We [haven't had] a national gin-and-tonic day in Sweden before.
"And I would like to gather the industry and gin enthusiasts around a day when we celebrate gin and tonics in Sweden. And everyone around the globe is welcome to cheer with us."
Last November, Hernö revealed plans to build a gin hotel in Härnösand and open a new cocktail bar in Stockholm as part of its ambitions to turn the High Coast of Sweden into an international destination for gin lovers.
In April 2020, the brand unveiled a London Dry expression, made with rose petals and strawberries, to highlight pink bottlings as a "marketing gimmick". Hernö Pink Btl Gin was described as a "pink bottle of real gin".