Hernö to open gin hotel and cocktail bar
Swedish brand Hernö is planning to build a gin hotel in Härnösand and open a new cocktail bar in Stockholm as part of its ambitions to turn the High Coast of Sweden into an international destination for gin lovers.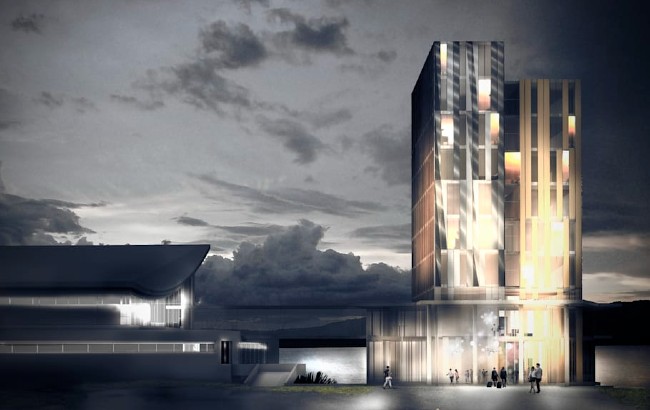 The Hernö Gin Hotel will be located by the sea, close to the city of Härnösand and a 15-minute drive from the Hernö Gin distillery.
The hotel will be spread across nine floors, with 120 rooms, a restaurant, a cocktail bar and a conference department. It will also be connected to the city baths, complete with sauna and spa, which will be available to hotel guests.
Hernö said the hotel will be a "first-class facility" that will attract business travellers and tourists.
Maria Åman, head of communications at Hernö Gin, added: "The hotel will also be important to attract companies, investors and people moving to the city since it will offer attractive accommodation and will also create jobs.
"The High Coast of Sweden is a region where outdoor tourism is a strong sector that is on the rise and the tourism is increasing in the region.
"We strongly believe that this trend will continue after coronavirus and that people will continue to choose outdoor tourism and to visit smaller cities/places."
Earlier this year, the Swedish producer released Hernö Pink Btl Gin to highlight pink bottlings as a 'marketing gimmick'.