Greenbar upgrades RTD facilities after sales boost
By Owen Bellwood
Los Angeles-based Greenbar Distillery has invested US$2 million in ready-to-drink cocktail production after sales of its canned serves grew 384% in 2020.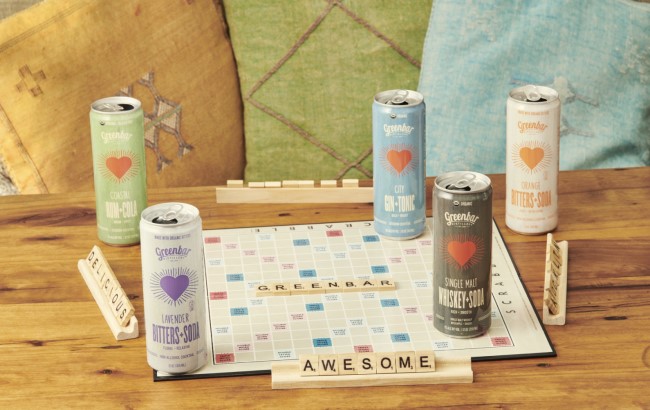 Greenbar Distillery, which added a new line of canned cocktails to its range last year, said the ready-to-drink (RTD) market now accounts for more than 65% of its volumes. In 2018, the company had no RTD sales.
To meet the increased demand for its RTD line, Greenbar Distillery has installed a US$2m high-speed canning line capable of producing 250,000 nine-litre cases annually.
Melkon Khosrovian, Greenbar Distillery's co-founder and spirits maker, said: "It's a big step for a craft distillery. Almost all of us use mobile canning or subcontract the entire process to a co-packer.
"If you want control over quality and costs, the next step is to have your own canning line."
The investment will allow the distiller to fill and package 100 cans per minute, and will reduce its production costs by US$1.20 per can.
Khosrovian added: "We grew our company in lockstep with bartenders since starting it 17 years ago. We've learned a lot about making good drinks. Our craft RTDs represent the dream of the cocktail revolution on a much larger scale.
"Soon cocktail lovers will be able to drink better anytime, anywhere they choose."
The Greenbar Distillery portfolio includes Tru Vodka, City Gin and Slow Hand Whiskey, as well as a range of canned Highball cocktails, Spritz serves, and Bitters and Soda.