Dewar's becomes official blended Scotch of US Open
Blended Scotch whisky Dewar's has agreed a multi-year partnership with the US Golf Association (USGA), which will include the release of annual limited edition products to mark the Open Championship in the States.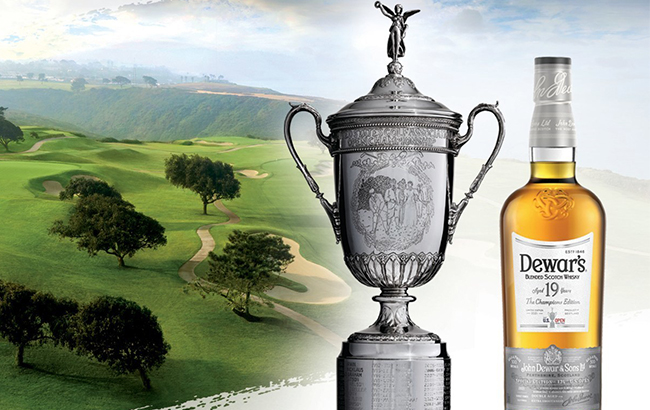 The Bacardi-owned brand will become the official blended Scotch whisky of the US Open Championship golf tournament, starting with the 121st competition this year.
The US Open Championship is due to be held from 14-20 June 2021 at Torrey Pines Golf Course in San Diego, California.
Brian Cox, vice-president of Dewar's North America, said: "Dewar's and the US Open Championship share many of the same values rooted in a passion for the game and an embrace of its spirit of sportsmanship, authenticity and camaraderie.
"We are truly delighted to partner with the US Open Championship to bring exciting and memorable experiences to fans around this special event."
As part of the multi-year deal, Dewar's will create a special limited edition commemorative whisky every year.
The first edition for this year's US Open will be a 19-year-old blended Scotch whisky finished in first-fill American ex-Bourbon casks.
Part of the proceeds from the sale of the whisky will go to the USGA Foundation.
The new bottling is expected to be released in the last week of May and will be available throughout the US Open tournament.
"Dewar's blended Scotch whisky, like the game itself, can trace its prestigious lineage to the windswept dunes and lush valleys of Scotland," said Mike Davis, CEO of the USGA.
"It's an honour to partner with an iconic brand with a rich history that is often associated with the game."
Earlier this month, Loch Lomond released two limited edition single malts to celebrate the 2021 Open golf tournament in the UK this July.