Creamy Creation launches Oats Liqueur line
Leading B2B (business to business) cream liqueur developer and manufacturer Creamy Creation has released a product range made from oats to meet demand for plant-based drinks.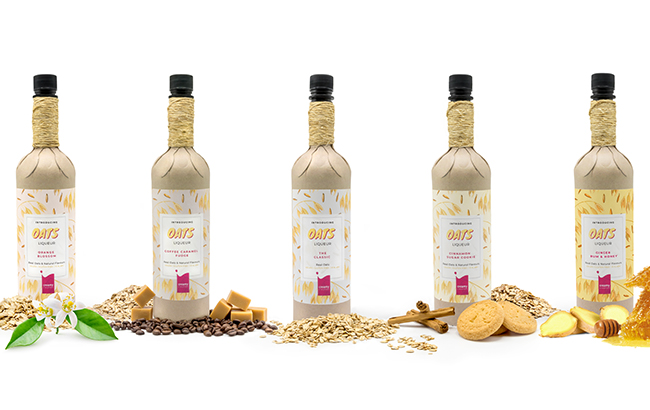 The new Oats Liqueur range is described as a first for the spirits sector. It is vegan, gluten-free and made with real oats.
The liqueur is available in five flavours: Coffee Caramel Fudge, Cinnamon Sugar Cookie, Orange Blossom, Ginger Rum and Honey, and Classic Oats.
The product is 'fully customisable' and can be made with any flavour combination, with the ability to adjust the amount of oats.
Creamy Creation said plant-based and free-from diets have continued to witness huge growth, with almonds, coconut, soy and pea ingredients leading growth in the alcohol sector.
The manufacturer noted that oats showed the fastest growth, with oat-based drinks expected to maintain their growth rate over the next few years.
Jeroen Huiskes, innovation manager, Creamy Creation, said: "Consumers are looking for plant-based and vegan beverages that don't sacrifice mouthfeel and flavour. Oat-based drinks deliver on that promise with their smooth taste and creamy texture.
"Driven by millennials, what started as an alternative to dairy milk in the coffee segment, is now expanding across various segments of the food and beverage category."
Founded in 1979, Creamy Creation has production sites in Batavia, New York, and Rijkevoort in the Netherlands.
Last year, The Spirits Business spoke to Creamy Creation's executive vice president of the Americas to learn more about building meaningful customer relationships and the importance of innovation in a competitive market.
In November 2020, Creamy Creation unveiled a low-alcohol, low-calorie, ready-to-drink beverage.