SB meets… Matthew J Benny, Creamy Creation
We meet the executive vice president of the Americas to learn more about building meaningful customer relationships and the importance of innovation in a competitive market.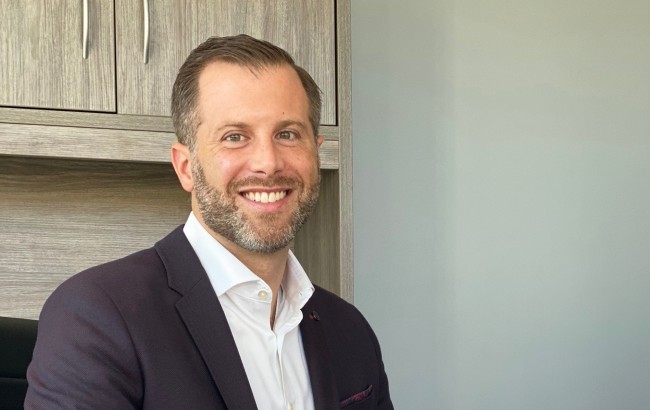 How was Creamy Creation established?
Creamy Creation was established as a business unit of Campina back in 1979, at the request of customers for a B2B (business-to-business) cream liqueur manufacturer. We had current technology for basic emulsified beverages and took a leap of faith that our scientists and technical team could translate these into cream liqueurs. The rest is history.
What are the key benefits of being an independent company?
First and foremost, speed and agility; our new corporate structure takes away multiple decision-making layers, which allows us to move faster and shift resources when and where they're needed. We also have the ability to invest in our business to ensure long-term growth. All of these things allow us to serve our customers better.
How do you work with your customers?
We give our customers as much support as they require, from providing compounds or concentrates that the customers can flavour and finish themselves, to a ready-to-bottle product that we fully develop in house for them. Some customers come in with very detailed needs (eg 12% ABV, non-dairy, coffee extract, etc) while others are looking for further insights, market knowledge and suggestions about a concept. We adjust and tweak the formula until it meets the customer's wishes. Once the customer approves the product, we produce the liquid from one of our two manufacturing facilities: Rijkevoort, in the Netherlands, or Batavia, in New York.
What can customers expect from Creamy Creation?
The highest quality products, an experienced technical team that supports our customers from development through to production, and an expansive product line driven by innovation; all of this done with a customer-first mindset.
What sets you apart from other producers on the market?
We are the only company with a primary focus on cream liqueurs. We are also the only company that has manufacturing facilities in two continents: Europe and North America.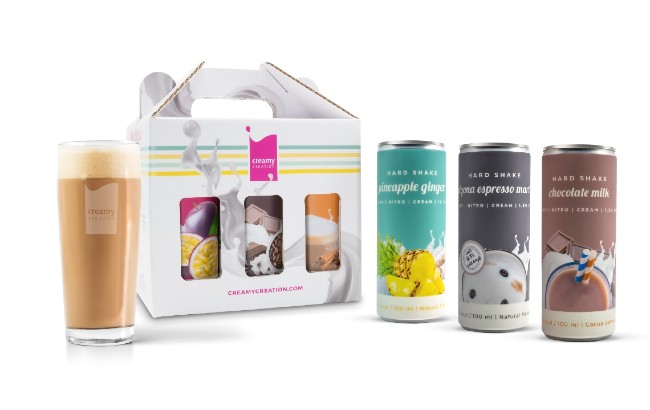 Can you tell us about any recent innovative launches?
We always have multiple innovation projects in the pipeline. We just launched Hard Shakes, a new concept that combines cream, low-ABV, low-calories and nitro foam in an RTD (ready-to-drink) can. This concept can be customised with either spirits, wine or malt and can be made to be either light and refreshing or more indulgent depending on the customer.
Can you tell us about more innovations in your pipeline?
Although we offer numerous plant-based and vegan options, we are currently working on expanding our portfolio to include different plants, and adjusting protein sources so that the final product can be certified vegan and/or allergen-free.
What is the ultimate ambition for Creamy Creation? 
Our ambition is to continue to grow our business and with it the cream liqueur category. Creams are so much more than a cold holiday weather drink; we are always promoting the versatility of cream-based drinks and exploring different applications. Whether that be no- or low-ABV, plant-based, or low-pH/mixable variations.
What are your hopes for the company in 2021? 
We hope to see continued growth and adapt to an ever-changing market while also continuing to innovate. Whatever 2021 throws at us, we are up for the challenge. Our dedicated operations teams, in both the Netherlands and the US, continue to persevere through this turbulent time, ensuring we fulfil our customers' orders on time and in full.