SB meets… Jeroen Huiskes, Creamy Creation
The global innovation manager of Creamy Creation discusses what it takes to be a leading B2B cream liqueur developer and manufacturer.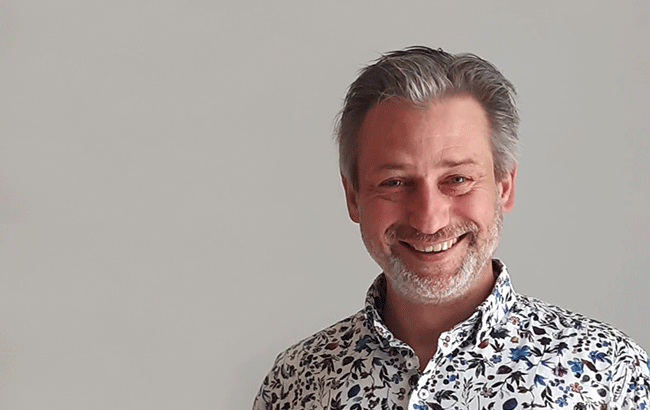 How did you get into the alcoholic beverage industry?
I started my career as a marketer for alcoholic beverage flavours at Quest International. From there, I transitioned to a sales manager for Creamy Creation, responsible for the alcoholic beverages market in Western and Southern Europe. After this, I became the head of product development and quality at the oldest distillery in the world, Lucas Bols Amsterdam. This year, I returned to Creamy Creation, in the role of global innovation manager.
Why do global companies choose to work with Creamy Creation? 
We've been producing quality cream liqueurs since 1979 and have perfected the science of emulsification. Our customers can sleep well at night knowing we provide them with the highest quality products in the industry, along with our best-in-class technical expertise. We work very closely with our customers to develop new products based on their specifications and needs. We are proud to be the only cream liqueur developer with manufacturing facilities in two continents, Europe and North America.
What innovation is Creamy Creation working on at the moment?
Plant-based ingredients and 'free-from' diets continue to see tremendous growth, with coconut, almond and oat ingredients leading the trend in various beverage categories. We continue to innovate in this space, and expand our dairy-alternative offerings based on trending ingredients we see in the beverage market.The 'better-for-you' trend made its way to the spirits category through no- and low-ABV products, and an increasing number of companies have added no- and low-alcohol brands to their portfolio. We are creating several concepts to meet this new trend, from nostalgic and retro mocktails to low-ABV coffee with cream products.
Also, the 'clean label' trend shows no sign of stopping as consumers are still looking for products that are more 'natural' and premium, and contain minimal artificial ingredients. With that in mind, we continue to expand our line of concepts that contain real botanicals and herb extracts, and no additional flavours.
What sort of firms do you work with?
We work with many different companies, from small craft distilleries to multinational spirits brands. We bring a multi-disciplinary team to each customer and project to make sure no detail is overlooked.
What is the most challenging part of your job?
At Creamy Creation we are very quick to innovate and develop new products. We closely monitor beverage and industry trends, and are always experimenting with our emulsification technology to push the boundaries of our capabilities. That can result in concepts that are a bit more ahead of the market, which means finding the right partner is a challenge.
What is the best part of your job?
Being the linking pin between sales, marketing and R&D. That means working with marketing to discuss industry activity and getting inspiration from different areas, whether that is non-alcoholic beverages, food, travel etc, then working with R&D to turn it into a product line.
Creamy Creation became an independent firm in November 2019. How has this helped the business?
The biggest benefit is that we are able to be solely focused on cream liqueur development and production. As a streamlined and focused company, it allows us to be quicker to the market and more agile for our customers.
What are your ambitions for Creamy Creation in the future?
To continue to be the market leader in cream liqueur development and production for the global spirits industry. Our ambition is to keep pushing the boundaries of cream liqueur innovation and change the landscape of the segment.