Amber Beverage full-year profits rise 3%
By Nicola Carruthers
Luxembourg-based Amber Beverage Group saw its operating profit grow 3% in 2020, boosted by e-commerce sales.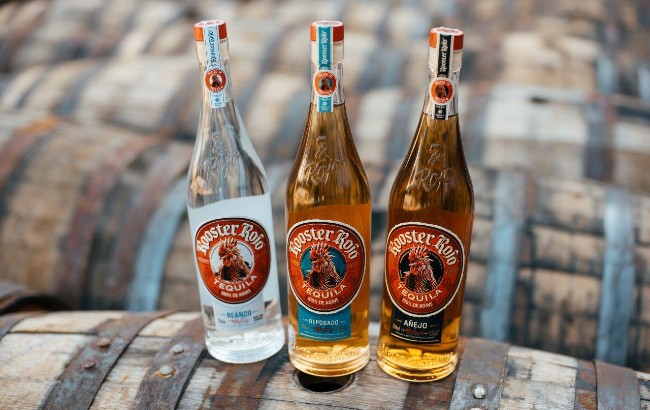 Amber Beverage Group (ABG), producer of Rooster Rojo Tequila and Moskovskaya Vodka, said it had surpassed €30 million (US$36.4m) in earnings before interest, taxes, depreciation and amortisation (EBITDA) for the second time. The milestone reflects the firm's ability to adapt quickly, ABG said.
The firm's unaudited financial results for 2020 showed net revenue reached €286m (US$347.1m). Operating profit hit €21.6m (US$26.2m) and EBITDA reached €30.9m (US$37.5m) last year.
"Thanks to the incredible team at ABG and our excellent partners all over the world, we have been able to close the year with strong results," said Jekaterina Stuģe, recently-appointed CEO of ABG. "Overcoming 2020 hasn't been an easy task for many companies and I am tremendously proud of my colleagues.
"At ABG, we believe that the future belongs to those who invent it, and we will use every opportunity to showcase this while reaching our goal – to become one of the top 10 spirits industry leaders."
ABG said its 2020 sales were bolstered by e-commerce sales across its own platforms and through its partners. Furthermore, the group's restructuring in the US helped to increase sales as it secured several new distributors in the market.
The group also introduced a number of new products, including brandy-based Riga Black Balsam XO liqueur and the limited edition Riga Black Balsam Chocolate and Mint. The Cross Keys range also expanded with the addition of a Sea Buckthorn variant, while Moskovskaya Pink vodka made its debut in the UK, Portugal and Finland.
ABG also highlighted its activity in Tequila last year, with the group taking over the international distribution rights of Kah Tequila, and Rooster Rojo entering the US, UK, Canada and Australia. In addition, ABG acquired 220 hectares of agave fields to support Tequila production.