Top 10 spirits launches in December 2020
From new hard seltzer lines from Gordon Ramsay and Travis Scott to an alcohol-free Gordon's, there were plenty of intriguing products launched at the end of 2020.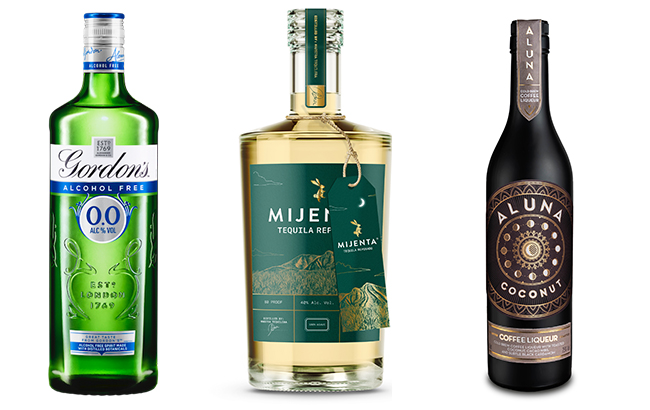 As 2020 drew to an end, a number of producers unveiled new spirits ahead of the festive period.
Brands such as Langs Rum, coconut liqueur Aluna and Mijenta Tequila unveiled their first line extensions in December. Meanwhile, the hard seltzer category welcomed new launches from American rapper Travis Scott and British chef Gordon Ramsay.
It was also a busy period for Diageo with the firm releasing its first alcohol-free Gordon's in the UK and a 'sweeter' Johnnie Walker Scotch whisky.
Click through the following pages to discover our favourite spirits launches from last month.
Johnnie Blonde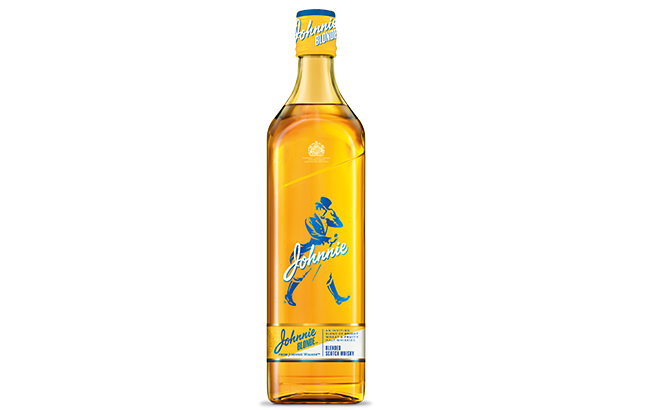 Last month saw Diageo tap into the trend for long drinks with the launch of Johnnie Blonde Scotch whisky.
The 'sweeter' Johnnie Walker whisky is made using wheat and fruity malt whiskies, and was matured in sweet American oak barrels. The blended Scotch was launched to appeal to both current and new whisky drinkers.
The whisky, which will debut in select pilot cities from March, is recommended consumed in long serves, including mixing it with lemonade, cola or ginger.
For more information, click here.
New Langs Rum flavours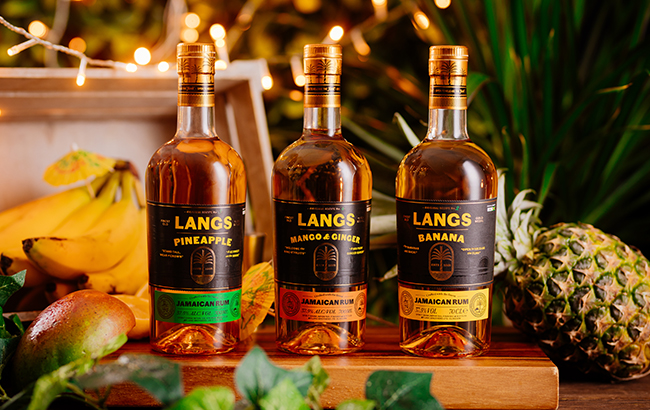 Ian Macleod Distillers launched the first line extensions for its recently revived Langs Rum brand last month.
Langs Mango and Ginger Rum and Langs Pineapple Rum join the core Langs Banana Rum in the range. Both new expressions are bottled at 37.5% ABV.
The new rums are available to buy from Master of Malt and will be rolled out across the UK with an RRP of £25 (US$33) per 700ml bottle.
For more information, click here.
Cacti Agave Spiked Seltzer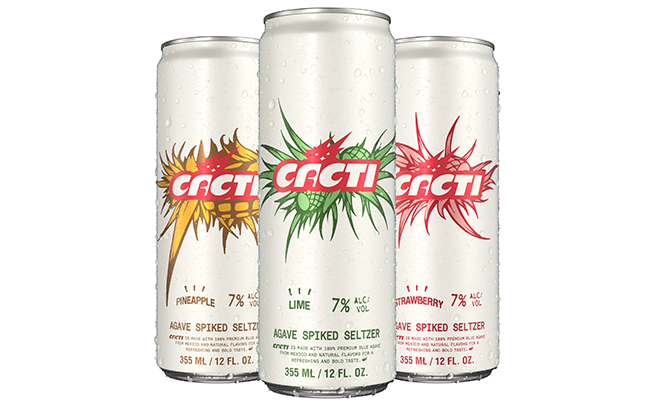 American rapper Travis Scott became the latest famous face to join the hard seltzer category with the launch of a new agave-infused range.
Tequila fan Scott teamed up with brewing company Anheuser-Busch to launch Cacti in three flavours: Lime, Pineapple and Strawberry.
Brewed in Los Angeles, Cacti (7% ABV) is said to be made with 100% premium agave and 'natural' flavours.
For more information, click here.
Aluna Coconut Coffee Liqueur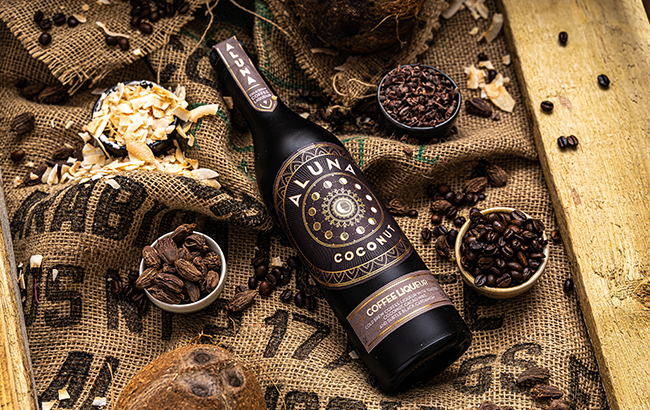 Coconut-flavoured Aluna also unveiled its first line extension since the brand was launched in May 2017.
Bottled at 25% ABV, the new Aluna Coconut Coffee Liqueur is a blend of the core Aluna Coconut spirit with 100% Arabica cold brew coffee, cacao nibs and black cardamom.
The expression is described as 'less sweet' than other coffee liqueurs. It can be sipped neat over ice, in an Espresso Martini or poured over vanilla ice cream.
For more information, click here.
Gordon's 0.0%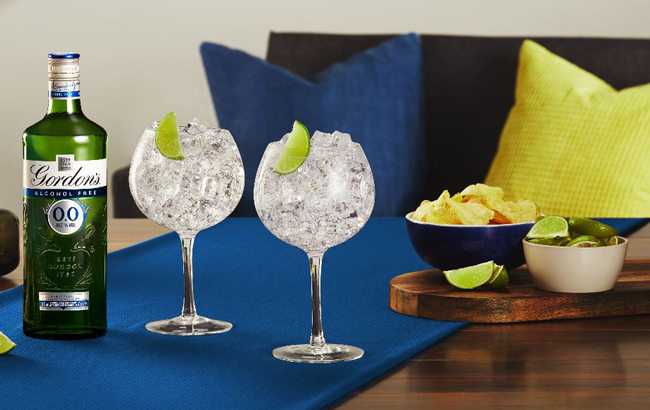 Last month, Diageo unveiled an alcohol-free version of Gordon's gin in the UK to target drinkers looking for non-alcoholic alternatives.
Gordon's 0.0% is said to offer a "bold, juniper-led character" and is made using the same botanicals as the brand's core London Dry expression.
The expression contains 24 calories per 50ml and is suggested served over ice, topped with tonic water and garnished with a wedge of lime.
Bushmills 30 Years Old New American Oak Cask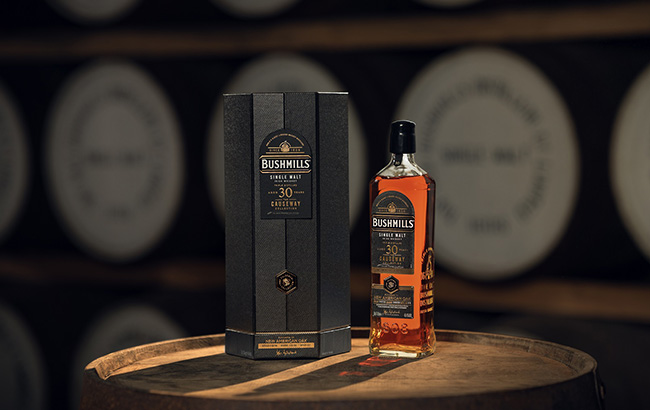 Irish whiskey brand Bushmills revealed its oldest single malt to date as part of the new cask-finished Causeway Collection.
The 30-year-old whiskey was initially matured in oloroso Sherry butts and Bourbon barrels, and finished in new American oak casks for an 'unprecedented' 16 years. The non-chill-filtered single malt was bottled in September 2020 at cask strength (48.4% ABV).
The limited edition expression has notes of honey malt with the virgin oak providing 'intense flavours of vanilla, chocolate and warm wood'.
For more information, click here.
Mijenta Reposado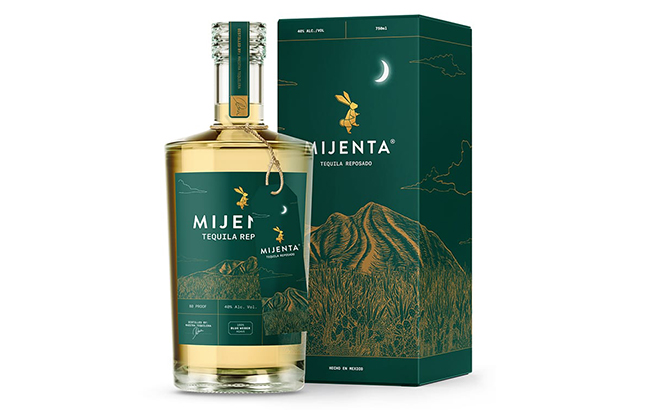 Also debuting its first line extension at the end of 2020 was Tequila brand Mijenta, which added a reposado to its range.
The new reposado joined the blanco bottling, which will be followed by additional expressions in the future, including an añejo by mid-2021 and a cristalino Tequila.
Mijenta Reposado was aged for up to six months in a combination of American white oak, French oak and French acacia casks. The brand is the brainchild of former Bacardi CEO Mike Dolan.
For more information, click here.
Hell's Seltzer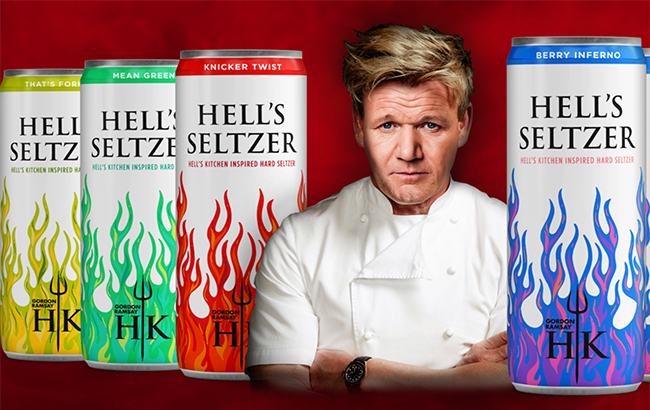 Chef Gordon Ramsay moved into hard seltzers last month with the launch of the Hell's Seltzer range.
Set to hit shelves in the US in early 2021, the Hell's Seltzer range comprises four flavours: Berry Inferno (peach, blueberry and raspberry); Knicker Twist (passionfruit, pineapple and orange); Mean Green (kiwi, lime, mint and pineapple); and That's Forked (key lime, vanilla and graham flour).
Each 350ml can has an ABV of 5.5%. Ramsay teamed up with distribution platform Brew Pipeline and specialist beverage development and branding agency Global Brews of London on the creation of the range.
For more information, click here.
Yebiga Prva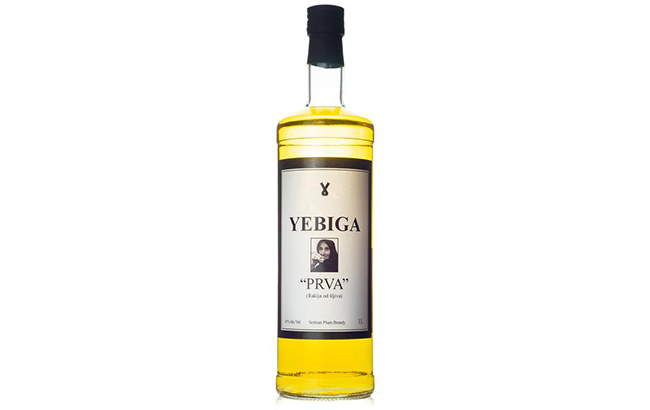 American musician Bill Gould aimed to raise awareness of Serbian spirit rakija with the launch of Yebiga Prva.
Gould, the bass player in Faith No More, said he first discovered a taste for rakija while backstage at a show in Budapest in 1992. The musician has since strived to introduce the plum-based spirit to drinkers in the US.
Yebiga Prva is made from ripe plums, which are distilled into a spirit and then barrel-aged. Yebiga Prva is bottled at 43% ABV, with a second expression to follow in 2021.
For more information, click here.
Three Wrens Bison Grass Gin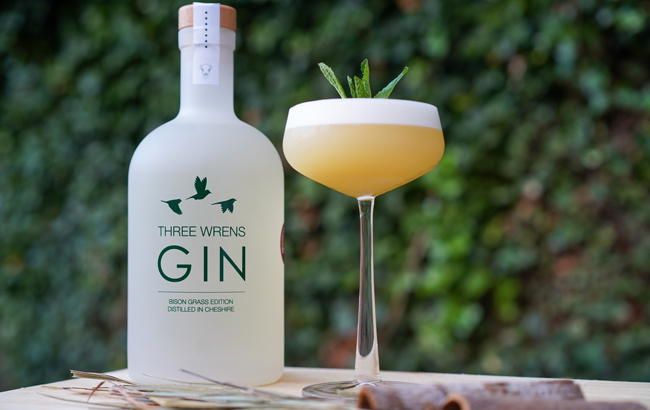 The 'world's first' gin infused and distilled with bison grass was launched in the UK last month.
Created by English brand Three Wrens, the 41.% ABV gin is made using hierochloe odorata, also known as bison grass, which is grown at the brand's base in Cheshire, UK.
The bison grass is vapour infused and distilled with 10 other botanicals, including Tuscan juniper, home-grown apple mint, lemon mint, fresh lime and grains of paradise.
For more information, click here.