Ten acclaimed low- and no-alcohol drinks
Producers have ramped up their innovation efforts in the low- and no-alcohol sector to meet demand from health-conscious consumers. We've picked 10 of the top medallists from our inaugural blind-tasting competition that will be sure to satisfy even the most avid booze fan.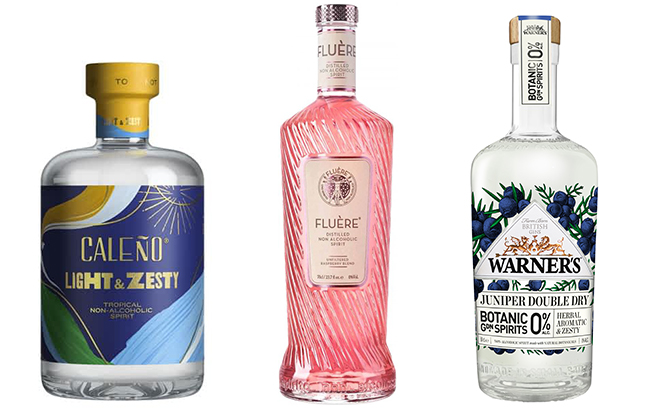 From low-ABV bottled cocktails to flavourful alcohol-free 'spirits', the availability of low- and no-alcohol products has expanded in recent years to offer consumers more choice.
To examine the quality of products available to drinkers, The Spirits Business hosted its first Low & No Masters blind-tasting competition last month. The blind tasting was held virtually, with Wine Sorted packing and delivering each entry anonymously to the judges' homes in the UK.
The inaugural competition was judged over Zoom by Melita Kiely, editor of The Spirits Business and chair of the tasting, and Bryan Rodriguez, wine and spirits buyer for Harvey Nichols.
The tasting saw entrants judged in categories such as Pre-Mixed, Non‐Alcoholic White 'Spirits', Low-Alcohol and Hard Seltzers.
Here, we look at 10 products that grabbed Master and Gold medals in the competition, along with prices and tasting notes.
Click through to the following pages to view the award-winning expressions from our first Low & No Masters competition. 
Juniper Double Dry – Botanic Garden Spirits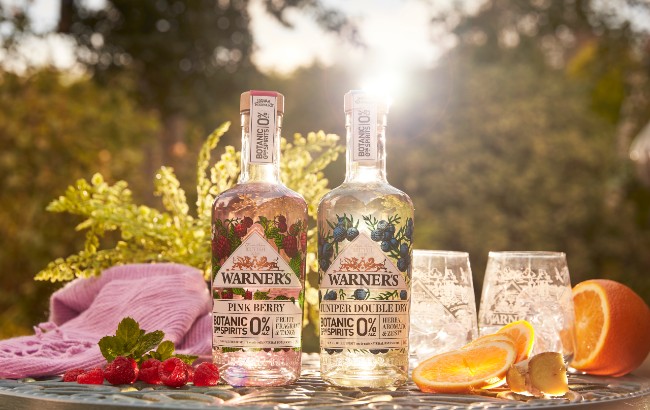 Price: £18 (US$23)
English producer Warner's debut in the non-alcoholic 'spirits' sector last year was the 0% ABV Botanic Garden Spirits range. The distiller secured a Master medal for Juniper Double Dry and a Gold medal for Pink Berry.
The Master-winning product was praised for its aroma, which was "aromatic and zesty" with a hint of "cardamom".
One judge said: "With tonic water, the sample gains a touch of sweetness, which rounds it off nicely. The slight bitterness is very enjoyable, and you get floral and herbal notes that remind me of a dry vermouth or gin – very good."
Cocktail 43 Fresco Berry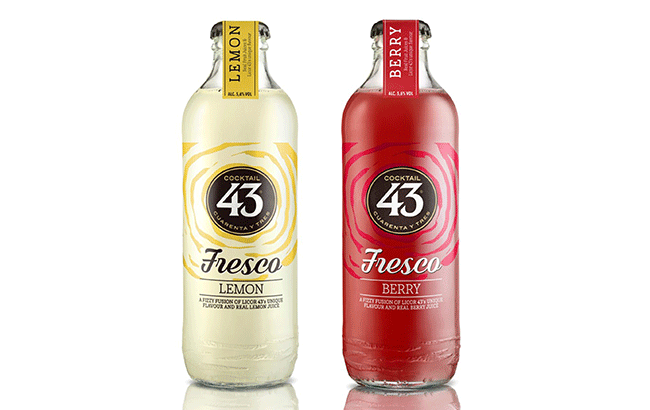 Price: €2.49 (US$2.80) 
Securing a Gold in the Pre-Mixed round was Cocktail 43 Fresco Berry, with "currants and red fruit flavours, which dry out to something a bit woody".
Spanish liqueur Licor 43 unveiled its first ready-to-drink (RTD) products in June 2020. The range of 'fizzy fusions', which also includes a Lemon flavour, is made by combining Licor 43 Original with real fruit juices. Both expressions have an ABV of 5.6%.
Caleño Light & Zesty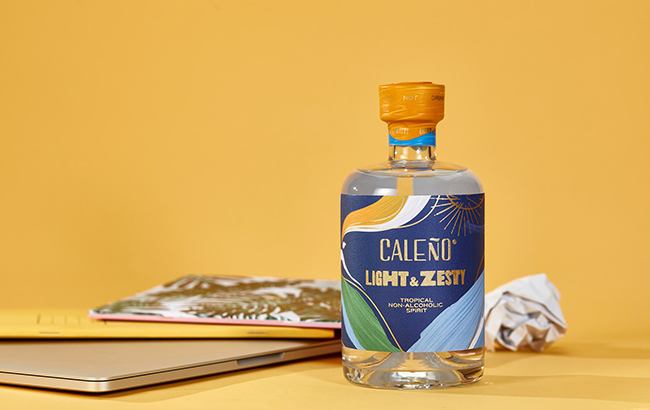 Price: £18 (US$23)
Columbian alcohol-free brand Caleño secured a Master in the Non‐Alcoholic White 'Spirits' – 0.5% ABV and Under flight. This was "quite tropical on the nose" with "tinned pineapple" aromas.
Neat, Caleño had "just the right amount of citrus to balance and give some freshness", one judge said. With tonic water, it turned into a "really refreshing and tropical drink", with "light complexities".
One judge called the product the highlight of the flight due to its "huge field of flavours".
Forrit Peach, Lemon and Mint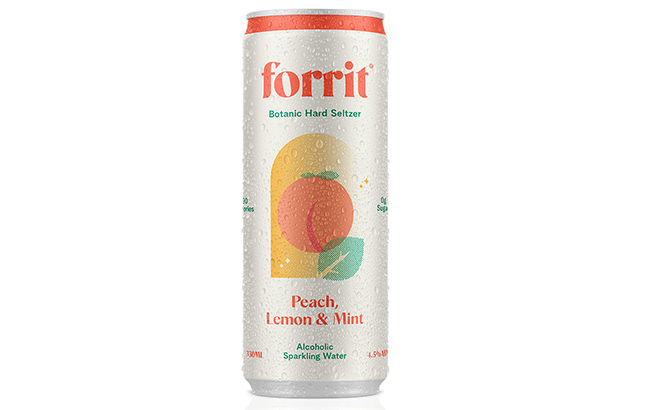 Price: £2 (US$2.65) per 330ml can or packs of 12 for £13.99 (US$18.55) 
Loch Lomond Group's Forrit Peach, Lemon and Mint expression scored the top Master accolade in the Hard Seltzers round.
The aroma offered a "zesty hit of lemon" balanced with "sweetness from the peach and a touch of freshness from the mint". There was also a "citrus hit" on the palate but "the peach mellows it out and lingers, while the mint subtly lifts the flavours".
Bottled at 4.5% ABV, Forrit combines distilled alcohol with sparkling water and natural botanicals. The range also includes Forrit Watermelon, Lime and Basil, and Forrit Strawberry, Rhubarb and Ginger. Each expression is suitable for vegans and contains 90 calories.
Three Spirit
Price: £24.99 (US$30.80)
A flight of Non‐Alcoholic Apéritifs (0.5% ABV and Under) saw three Golds go to Beyond Alcohol with its Three Spirit – Nightcap, Three Spirit – Social Elixir and Three Spirit – Livener.
Three Spirit – Livener offered a "huge mix of flavours" with "lemongrass, coriander, parsley and light spice" on the nose alone. The palate brought a "chilli note that adds spice".
Livener and Nightcap were launched in October 2019 as the latest additions to the Three Spirit range.
Livener is described as "fiery and fruity in flavour" and is designed to "liven the senses". The variant is made with guayusa, schisandra berries and "energising plants".
Mary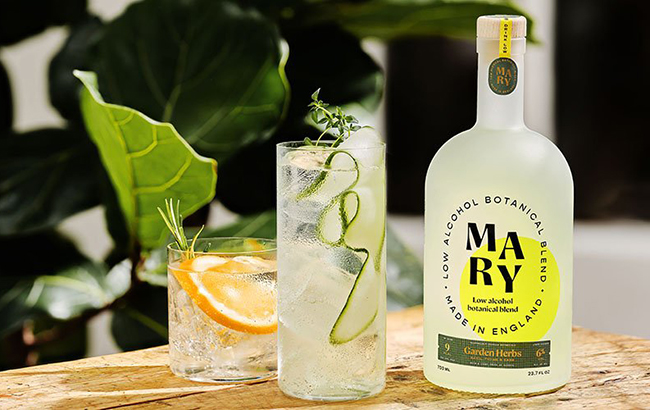 Price: £23.90 (US$32) 
The Low‐Alcohol – 6% to 25% ABV flight saw a Master medal go to low‐alcohol botanical blend Mary. Created by London startup Illogical Drinks, Mary is bottled at 6% ABV.
The judges found this to be "very herbaceous" on the nose with "rosemary, thyme and basil". "The floral characteristics are very well done," added one judge. Neat, Mary was "soft, with green floral flavours".
Following a retaste of all the Master medallists, Mary also walked away with the top title of Taste Master.
"I just love that fresh‐garden aroma, the colour is great – it feels like it's been made with love," said a member of the panel. "It's just green, floral, herbal and vibrant, and impressive how a product can carry so much flavour at a lower alcohol strength.
Mary has only nine calories per 25ml serve. The product is sugar-free, suitable for vegans and contains no carbohydrates. It is made from 'sustainably sourced' plants, including basil, thyme and sage.
Memento Green
Price: US$37.99
Storming to success in the Non-Alcoholic White 'Spirits' round was Memento Green, which had an "earthy, herbaceous" nose and "wonderful complexity" on the palate.
Memento Green was inspired by Mediterranean aromatic plants and is said to have a floral palate, according to the brand.
Green myrtle was used to give balsamic notes, melissa is said to add fresh, citrus flavours, laurel contributes a "strong and vigorous" character, while orange blossom brings a bittersweet and balanced character.
Fluère Raspberry Blend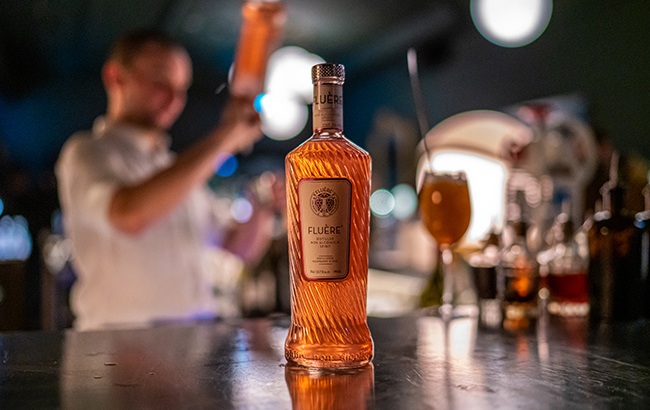 Price: £20 (US$27) 
The Low‐Alcohol – 5% and Under flight saw a Master go to Fluère Raspberry Blend. The expression was bursting with "bright berries on the nose" and was "not overly sweet on the palate". "You'd be happy picking this up as a pink gin alternative," said one judge.
Fluère Raspberry is made with botanicals such as juniper, lime peel, coriander seed, lavender and raspberries.
The expression is recommended served with ginger beer and lime, or mixed with kombucha.
Scottish Lemonade 'Mockscow Mule'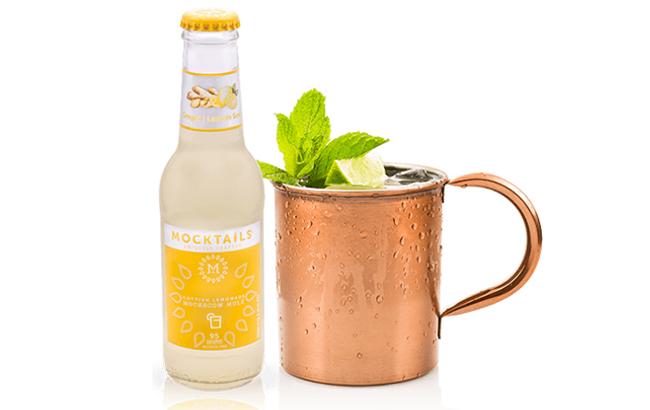 Price: £2 (US$2.70) per 200ml
Scottish Lemonade 'Mockscow Mule' was bestowed with a Gold medal in the Pre-Mixed round. The expression had a "nice ginger nose, light lemon" leading to a "quite refreshing" palate with "the ginger well balanced".
The bottled drink is a spin on the classic Moscow Mule and is made with Sicilian and Argentinian lemons. It contains 95 calories.
Clean Rum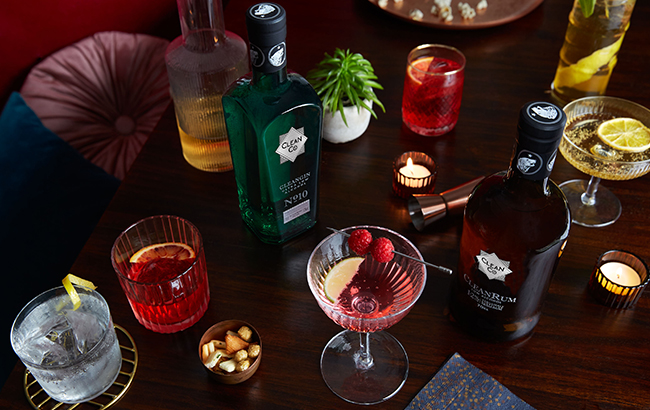 Price: £25 (US$34) 
The Clean Liquor Company secured two medals in the Low-Alcohol – 5% and Under flight, including a Gold for Clean Rum. "The nose really reminded me of rum, like a Captain Morgan," said one member of the panel. Aromas included "light wood smoke, clove, nutmeg, ginger and cardamom".
The 1.2% ABV expression is made with Jamaican rum and spices, and is recommended served with cola or ginger ale.
The Clean Liquor Company was founded by former Made in Chelsea star Spencer Matthews in November 2019.