The Low & No Masters 2021 results
By Melita Kiely
The low- and no-alcohol sector is one of the drinks industry's biggest success stories of recent years. With so many new expressions coming on the market, it was time for us to launch the first Low & No Masters.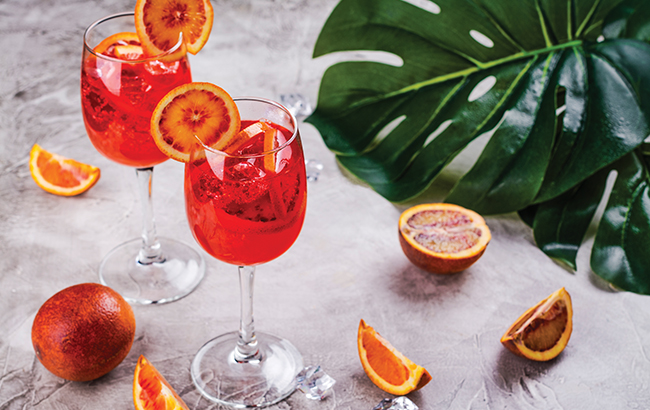 How apt that the first Masters of a new year should be an inaugural competition for The Global Spirits Masters series. The industry has been fixated on the momentum of the low‐ and no‐alcohol sector for several years, a growing market spearheaded by Seedlip.
Last month, Grey Goose vodka owner Bacardi forecast that the retail sales value of the low‐ and no‐alcohol 'spirits' category in Western Europe alone would reach US$500 million by 2024. Based on data from IWSR Drinks Market Analysis, the sector's retail sales value in Western Europe was calculated to be worth US$100m in 2020.
Lockdown measures and on‐trade closures seem to have accelerated the category's growth, Bacardi said, citing a 30% increase in Google searches for non‐alcoholic beverages in the UK in 2020 compared with 2019. Germany was also eager to learn more, it seems, with a 25% rise in the same search over the same period.
Brenda Fiala, global vice‐president, strategic insights and analytics for Bacardi, said Western Europe was "becoming the 'nolo capital of the world'. As lockdown impacted our lives and routines, not only did people begin to seek out lower‐ABV cocktails, they also began enjoying cocktails a little earlier than usual and began experimenting with longer drinks and alcohol‐free options," Fiala said. "That meant mindful drinking really took off, and it's here to stay."
As we move into Dry January, the low‐and‐no sector is set to attract even more attention. Diageo‐backed Distill Ventures noted the 'strong sales opportunity' that Dry January presents to low‐and‐no brands. Quoting 2020 data from Nielsen, Distill Ventures said 21% of US consumers took part in annual alcohol‐free month last year.
Distill Ventures also highlighted three key challenges facing the low‐ and no‐ABV category: education, drinks experience and liquid excellence. The latter is precisely what the first Low & No Masters sought to assess.
STRINGENT CONDITIONS
The blind tasting took place in December under stringent conditions to ensure total brand anonymity. Joining me, Melita Kiely, editor of The Spirits Business and chair of the tasting, on Zoom was Bryan Rodriguez, wine and spirits buyer for Harvey Nichols. Wine Sorted once again ensured each entry was packed and shipped to the judges' homes in the UK, with zero branding.
Each low‐ and no‐ABV 'spirit' was first sampled neat, before being mixed with its suggested tonic water, cola or ginger beer pairing. The first category of the day was Low‐ Alcohol – 26% to 30% ABV. Distil took home three medals in this flight: two Golds and one Silver. The first Gold was awarded to Trove – Valencia Orange with Lime Leaf, which had "cream soda on the nose with lemon rind". The palate was said to be "pleasant, simple, with a little spicy kick". Rodriguez said: "The tonic accentuates the cream soda and gives the palate a creamy mouthfeel."
The second Gold went to Trove – Green Apple with Ginger, which offered "lots of green apple confected sweets" – but surprised the judges with its "drier palate". "The tonic accentuates the green apple note and adds a touch of sweetness," commented Rodriguez. "For a green apple‐flavoured drink, this delivers."
Trove – Raspberry with Lemongrass and Mint took home a respectable Silver, with a slightly "floral" start on the nose that led to a "soft fruitiness" on the palate.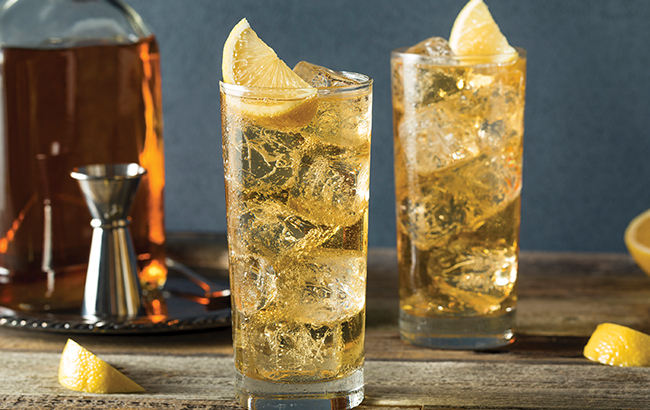 The second flight, Low‐Alcohol – 6% to 25% ABV, presented the first Master medallist of the day. The judges were blown away by the complexity of low‐alcohol botanical blend Mary. Created by London startup Illogical Drinks, Mary is bottled at 6% ABV. The judges found this to be "very herbaceous" on the nose with "rosemary, thyme and basil". "The floral characteristics are very well done," added Rodriguez. Neat, Mary was "soft, with green floral flavours".
Once it was mixed, Rodriguez said: "It really shines with tonic water; the floral softens up and adds a little sweetness. It's like an English summer garden, I really enjoyed it."
The flight also produced a Silver medal for Kåska, which the judges agreed would be exciting to "see in the hands of a bartender who can make the earthy flavours work well".
Progressing onto the Low‐Alcohol – 5% and Under flight and another Master presented itself in the form of Fluère Raspberry Blend. The expression was bursting with "bright berries on the nose" and was "not overly sweet on the palate". "You'd be happy picking this up as a pink gin alternative," said Rodriguez.
LIGHT LEMONADE AROMA
The Clean Liquor Company also secured two medals in this flight, including a Gold for Clean Rum. "The nose really reminded me of rum, like a Captain Morgan's," said Rodriguez. Aromas included "light wood smoke, clove, nutmeg, ginger and cardamom". The firm also took home a Silver medal for Clean Gin, which had a "light lemonade aroma and some earthiness".
Attention then turned to one of the hottest categories on the market – particularly in the US: Hard Seltzers. The category is expected to be worth US$14.5 billion by 2027, boosted by popularity in markets such as Australia and Canada, according to market research firm Grand View Research. The company believes hard seltzers between 1.0% ABV and 4.9% ABV will register the fastest growth as health‐conscious consumers discover the emerging sector.
Although the trend started in the US – led by White Claw – it is starting to trickle into other markets. Loch Lomond Group proved Scotland's ability to create a high‐quality version of the drink, scooping the top Master accolade for its recently launched Forrit Peach, Lemon and Mint. The aroma offered a "zesty hit of lemon" balanced with "sweetness from the peach and a touch of freshness from the mint". There was also a "citrus hit" on the palate but "the peach mellows it out and lingers, while the mint subtly lifts the flavours".
DELICIOUS AROMAS
Five Silvers were also awarded in this flight, two of which went to Forrit's stablemates: Forrit Watermelon, Lime and Basil; and Forrit Strawberry, Rhubarb and Ginger. Two Brooks secured Silvers for "Sherry‐like" Two Brooks Mango Hi‐Ball and "fruity" Passion Star. Hooghoudt Distillers also received a Silver for its Hard Seltzer Mango and Chilli, with "sweet, tropical, delicious aromas".
Commenting on the overall flight, Rodriguez said: "I think hard seltzers are a bit of a mixed bag at the moment. You have super‐ premium, craft producers creating really enjoyable, refreshing hard seltzers, and you have some people who do seem to be jumping on the bandwagon and not thinking their products through properly. The fact we found so many medal winners, though, shows there is huge potential, and brands who are taking this seriously, ultimately releasing really great products. It's an exciting one to watch."
The biggest flight of the day was Non‐Alcoholic White 'Spirit' (0.5% ABV and Under). It was encouraging to see a high standard of entries in this fast‐growing area. There were two standout products in this flight, which were both awarded a Master title. The first was Warner's Juniper Double Dry. Warner's launched the product in September 2020 as part of its 0% Botanic Garden Spirits range. The aroma was "aromatic and zesty" with a hint of "cardamom". "With tonic water, the sample gains a touch of sweetness, which rounds it off nicely," noted Rodriguez. "The slight bitterness is very enjoyable, and you get floral and herbal notes that remind me of a dry vermouth or gin – very good."
The second Master in this flight went to Colombia‐inspired non‐alcoholic 'spirit' Caleño. This was "quite tropical on the nose" with "tinned pineapple" aromas. Neat, Caleño had "just the right amount of citrus to balance and give some freshness". With tonic water, it turned into a "really refreshing and tropical drink", with "light complexities".
A staggering 11 Gold medals were also awarded in the flight – indicating the quality available in this sub‐category of low‐ and no‐ ABV products. Among the worthy Gold winners was MeMento Green, which had an "earthy, herbaceous" nose and "wonderful complexity" on the palate. Fluère also picked up another medal in this flight, winning a Gold for its Smoked Agave expression. The entry had "light, delicate smoke" on the palate and "some juicy green apple and pear". But the flight didn't end there, with a further 12 Silver medals given. These included: "citrus, slight herbaceous" Atopia; Ceder's Pink Rose with "light sweetness"; and Everleaf Marine with "camomile sweetness".
"This was a flight that both impressed and disappointed me – but impressed me more," said Rodriguez. "The fact that we've given quite a few Golds and Masters shows the category is improving, and those making products in this category are taking more care to make something the consumer would want to drink. The highlight of this flight was [Caleño] because that had such a huge field of flavours, I found it complex, enjoyable, fruity – you could just drink it neat or with tonic. It's an interesting category; producers are taking more care with making these products, but you can tell there are some jumping on the bandwagon again."
The Non‐Alcoholic Dark 'Spirits' – 0.5% ABV and Under flight proved just how difficult it can be to replicate the complex flavours of a darker, aged spirit. However, there were medal‐worthy 'spirits' to be found in four products, which each secured solid Silvers.
SPICED RUM AROMAS
The Silver medallists were: Gnista Barrelled Oak, with "barbecue smoke" and a "tanginess" on the palate; Celtic Soul, with "woodiness, vanilla" aromas and its ability to "mix well with cola"; Rumish, which delivered "spiced rum aromas"; and Stryyk Not Rum, with its "creamy vanilla" nose and "kick of spice" on the finish.
"This is a tricky category because you're trying to mimic the wood influence," Rodriguez said. "But how do you do that without pouring in liquid flavouring? I think this is probably the hardest category to replicate from a non‐alcoholic perspective. My favourite was [Rumish] because I got genuine rum flavours. It reminded me of tropical ageing, and smelled genuine. There is potential here and it's a young category, so there is a lot of room for growth."
The penultimate flight of the day was a selection of Non‐Alcoholic Apéritifs (0.5% ABV and Under). Six Golds were uncovered in this flight – including three for Beyond Alcohol with its Three Spirit – Nightcap, Three Spirit – Social Elixir and Three Spirit – Livener. Three Spirit – Nightcap had a "light woody aroma" but a "generous amount of chilli and ginger spice" on the palate. "This feels comforting," commented Rodriguez.
Three Spirit – Social Elixir had "hints of tomato leaf" on the nose and "a lovely bitterness and sweetness" on the palate. Three Spirit – Livener offered a "huge mix of flavours" with "lemongrass, coriander, parsley and light spice" on the nose alone. The palate brought a "chilli note that adds spice".
DELICATELY FLORAL
Four Silver medals were also awarded in this flight to: "delicately floral" Everleaf Mountain; Everleaf Forest with "light saffron, spices"; "fragrant" East Forged White Tea & Calamansi; and Undone No.7 Italian Bitter Type This is Not Orange Bitter, with "sweet orange" and a "bitter kick".
"This was a very good round, with some great products available in this category," enthused Rodriguez. "There are some that could do with revisiting R&D to work on certain elements a bit more. But the medallists were very good; I see real potential here."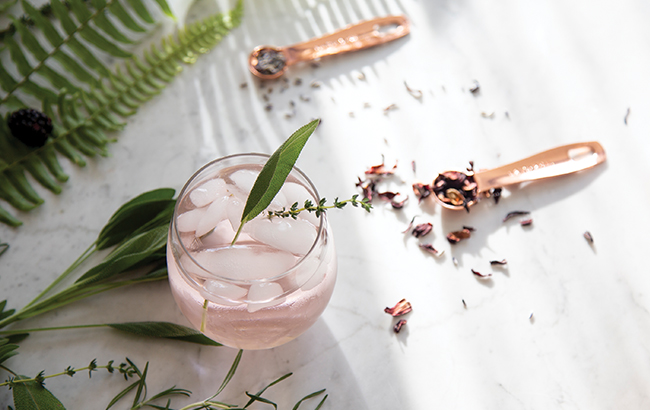 The final flight of the competition comprised pre‐mixed beverages – another category that has risen in popularity during the pandemic with much of the on‐trade shuttered. IWSR Drinks Market Analysis reported in November that it expects the ready‐to‐drink category will be the only alcoholic beverage sector to see growth in 2020 – and substantial growth too, with volumes forecast to soar by 43% compared with 2019.
Once again, there is quality to be found in this sub‐sector for those looking for convenience with their alcoholic tipples. Five Gold‐standard products were discovered in this flight, including Scottish Lemonade 'Mockscow Mule', which had a "nice ginger nose, light lemon" leading to a "quite refreshing" palate with "the ginger well balanced".
Gold medallist Spritzish was found to have aromas of "bitter orange peel" with a slight "floral" hint on the palate. Meanwhile, Gibson's Goodology CBD Infused Sparkling Tea Drink – Rhubarb and Jasmine presented "nice black tea aromas" and "some rhubarb" on the palate.
Fellow Gold winner Bloody Mary Soda showed lashings of "celery, tomato and black pepper" on the nose, which was "the same on the palate – it does what it says pretty well". Completing the Gold run in this flight was Cocktail 43 Fresco Berry, with "currants and red fruit flavours, which dry out to something a bit woody".
The flight was joined by nine Silver medallists, which included two for Kolibri Drinks, one for the producer's innovative Tales of Tuscany, the other for Tales of Somerset. Tales of Tuscany was described as having "juicy berries" on the nose, while Tales of Somerset was brimming with bright "citrus, sweet orange" flavours.
After completing the initial assessment, Rodriguez and I returned to the Master winners to determine the Low & No Taste Master, a first for the competition and for 2021. Taking the top accolade was low‐ABV botanical blend Mary. "I just love that fresh‐ garden aroma, the colour is great – it feels like it's been made with love. It's just green, floral, herbal and vibrant, and impressive how a product can carry so much flavour at a lower alcohol strength," Rodriguez said.
Both Rodriguez and I agreed that the competition pleasantly surprised us with the quality and variety on offer – hugely important for a fast‐growing sector still in its early years.
"It's very exciting," added Rodriguez. "There's very much a demand and a necessity for these low‐and‐no drinks, for people who don't want alcohol but want similar flavours and textures. It's nice to see brands making an effort to make great quality drinks representing what it's trying to do.
"Lots of brands have jumped on the bandwagon to get those early sales. But I think instead of going to market quickly, if you want to see your product on the shelf in places like Harvey Nichols or supermarkets, the product has to shine and the liquid has to be good. Some of our Masters made beautiful liquid. There needs to be a push towards quality of the liquid because it needs to be great so people come back for that second bottle."
Click through to the following page for the complete list of medal winners from The Low & No Masters 2021.
Low‐Alcohol – 26% to 30% ABV
| Company | Product | Medal |
| --- | --- | --- |
| Distil | Trove – Valencia Orange with Lime Leaf | Gold |
| Distil | Trove – Green Apple with Ginger | Gold |
| Distil | Trove – Raspberry with Lemongrass and Mint | Silver |
Low‐Alcohol – 6% to 25% ABV
| Company | Product | Medal |
| --- | --- | --- |
| The Illogical Drinks Co | Mary | Master & Taste Master |
| Kåska | Kåska Casual Spirit | Silver |
Low‐Alcohol – 5% and Under
| Company | Product | Medal |
| --- | --- | --- |
| Dutch VOC Spirits | Fluère Raspberry Blend | Master |
| Clean Liquor Co | Clean Rum | Gold |
| Clean Liquor Co | Clean Gin | Silver |
Hard Seltzers
| Company | Product | Medal |
| --- | --- | --- |
| Loch Lomond Group | Forrit Peach, Lemon and Mint | Master |
| Hooghoudt Distillers | Hard Seltzer Mango & Chili | Silver |
| Loon Water | Two Brooks Mango Hi‐Ball | Silver |
| Loch Lomond Group | Forrit Strawberry, Rhubarb and Ginger | Silver |
| Loch Lomond Group | Forrit Watermelon, Lime and Basil | Silver |
| Loon Water | Two Brooks Passion Star | Silver |
Non‐Alcoholic White 'Spirits' – 0.5% ABV and Under
| Company | Product | Medal |
| --- | --- | --- |
| Caleño Drinks | Caleño Light & Zesty | Master |
| Warner's Distillery | Juniper Double Dry – Botanic Garden Spirits | Master |
| MeMento | MeMento Green | Gold |
| Curated Beverages | Abstinence Cape Spice | Gold |
| Curated Beverages | Abstinence Cape Citrus | Gold |
| HG&S | Kinda Pink Gin | Gold |
| Easip Drink | Easip Fields | Gold |
| Ceder's | Ceder's Crisp | Gold |
| Ceder's | Ceder's Wild | Gold |
| Intercontinental Brands | Amplify | Gold |
| Warner's Distillery | Warner's Pink Berry 0% Botanic Garden Spirits | Gold |
| Nona Drinks | Nona June | Gold |
| Dutch VOC Spirits | Fluère Smoked Agave | Gold |
| MeMento | MeMento | Silver |
| William Grant & Sons | Atopia | Silver |
| Curated Beverages | Abstinence Cape Fynbos | Silver |
| Salcombe Distilling Co | New London Light | Silver |
| London Botanical Drinks | Everleaf Marine | Silver |
| Ceder's | Ceder's Pink Rose | Silver |
| Vermont Vergin | Vermont Vergin Limon | Silver |
| Berliner Brandstifter | Berliner Brandstifter Alkoholfrei | Silver |
| Stryyk | Stryyk Not Gin | Silver |
| Lahhentagge Distillery | Flâneuse | Silver |
| Hooghoudt Distillers | Zero Zero 24 | Silver |
| Distillerie des Appalaches | Alphonse | Silver |
Non‐Alcoholic Dark 'Spirits' – 0.5% ABV and Under
| Company | Product | Medal |
| --- | --- | --- |
| Gnista Spirits | Gnista Barreled Oak | Silver |
| Celtic Soul Drinks | Celtic Soul | Silver |
| Ish Spirits | Rumish | Silver |
| Stryyk | Stryyk Not Rum | Silver |
Non‐Alcoholic Apéritifs – 0.5% ABV and Under
| Company | Product | Medal |
| --- | --- | --- |
| Beyond Alcohol | Three Spirit – Nightcap | Gold |
| Beyond Alcohol | Three Spirit – Social Elixir | Gold |
| Beyond Alcohol | Three Spirit – Livener | Gold |
| Curated Beverages | Abstinence Blood Orange Aperitif | Gold |
| East Forged Pty | East Forged Black Tea & Yuzu | Gold |
| Undone | Undone No.9 Italian Aperitif Type This is Not Red Vermouth | Gold |
| London Botanical Drinks | Everleaf Mountain | Silver |
| London Botanical Drinks | Everleaf Forest | Silver |
| East Forged | East Forged White Tea & Calamansi | Silver |
| Undone | Undone No.7 Italian Bitter Type This is Not Orange Bitter | Silver |
Pre‐mixed
| Company | Product | Medal |
| --- | --- | --- |
| Mocktail Beverages | Scottish Lemonade 'Mockscow Mule' | Gold |
| Ish Spirits | Spritzish | Gold |
| Gibson's Goodology | Gibson's Goodology CBD Infused Sparkling Tea Drink – Rhubarb & Jasmine | Gold |
| Double Dutch Drinks | Bloody Mary Soda | Gold |
| Zamora Company | Cocktail 43 Fresco Berry | Gold |
| Kolibri Drinks | Tales of Tuscany | Silver |
| Kolibri Drinks | Tales of Somerset | Silver |
| Mocktail Beverages | Sevilla Red 'Sansgria' | Silver |
| Mocktail Beverages | The Vida Loca 'Mockarita' | Silver |
| Rude Mechanicals | Vineyard Ultra Low Alcohol Gin & Tonic | Silver |
| Skånska Spritfabriken | Non‐Alcohol Gin & Tonic Cucumber & Black pepper | Silver |
| Skånska Spritfabriken | Non‐Alcohol Gin & Tonic Citrus | Silver |
| Gibson's Goodology | Gibson's Goodology CBD Infused Sparkling Tea Drink – Blueberry and Shiso | Silver |
| Gibson's Goodology | Gibson's Goodology CBD Infused Sparkling Tea Drink – Passionfruit and Green Tea | Silver |