Scotch sector unveils sustainability strategy
The Scotch Whisky Association (SWA) has revealed its new "ambitious" sustainability strategy, which includes the goal of reaching net-zero emissions by 2040.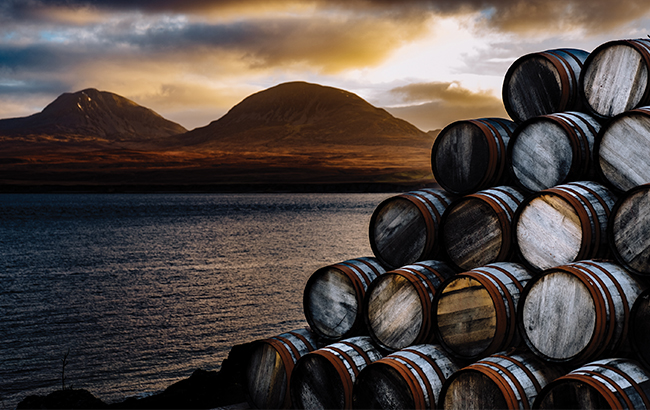 The revised sustainability strategy for the Scotch whisky industry is said to build on progress made over the last 10 years, which includes the reduction of greenhouse gas emissions by more than a third.
The refreshed strategy comprises of four main themes: tackling climate change, using water responsibly, moving to a circular economy, and caring for the land.
The SWA has committed to reaching net-zero emissions across the industry's operations by 2040, five years ahead of the Scottish government's 2045 target and 10 years before the UK government's target.
Furthermore, the SWA is aiming for all new product packaging used by the Scotch industry to be reusable, recyclable and compostable by 2025.
The industry also aims to take an 'active role' in the wider conservation and restoration of Scotland's peatland by 2035, and ensure all producers are within a responsible water use range by 2025.
Karen Betts, chief executive of the SWA, said: "The Scotch whisky industry's new sustainability strategy is both ambitious and achievable. A huge amount of work has gone into its development and is now going into its implementation. This is a great example of collaboration within our industry and with other organisations in our supply chain, the energy sector and in government."
The SWA released its first environmental strategy in 2009, described as the first of its kind for the sector. The SWA said the industry had made 'significant progress' on its original targets, including a 34% cut in greenhouse gas emissions, while 28% of primary energy use is now from non-fossil fuel sources, rising from 3% in 2008.
In addition, the efficiency of water use in production has improved by 22% and just 1% of waste is now being sent to landfill, down by 75% since 2016.
The SWA also aims to showcase its environmental work to tackle climate change at this year's United Nations Climate Change Conference (Cop 26) in Glasgow.
Betts added: "We are also proud that Cop 26 will be hosted in Glasgow later this year. The eyes of the world will be on Scotland, and on ours and others' efforts to reverse the damaging impacts of climate change. We are looking forward to showcasing our industry's contribution to global efforts to ensure our generation can arrest climate change and secure the future of our planet."
Earlier this month, the UK government gave up to £75,000 (US$101,200) for sustainability projects by producers including Bruichladdich as part of its £10 million (US$13.5m) green fund.
Secretary of state for Scotland, Alister Jack, said: "The Scotch Whisky Association is leading the way with the launch of their sustainability strategy. This initiative will work towards a sustainable future for Scotch whisky and tackling climate change – the biggest challenge of our time.
"Later this year in Glasgow we will host Cop 26, a global gathering to consider the issues around climate change and our collective response to it. The spirits industry is a key Scottish sector and this strategy is an excellent example of industry playing a part in the green industrial revolution.
"I am pleased to welcome this on the back of the recent launch of the UK government's Green Distilleries fund which will support 11 distilleries across Scotland and a further six in England to deliver the sort of sustainable practices that this strategy promotes."