UK distillers gain up to £75,000 to go green
By Nicola Carruthers
The UK government has given up to £75,000 (US$101,200) for sustainability projects by producers including Bruichladdich and the Cornish Geothermal Rum Distillery as part of its £10 million (US$13.5m) green fund.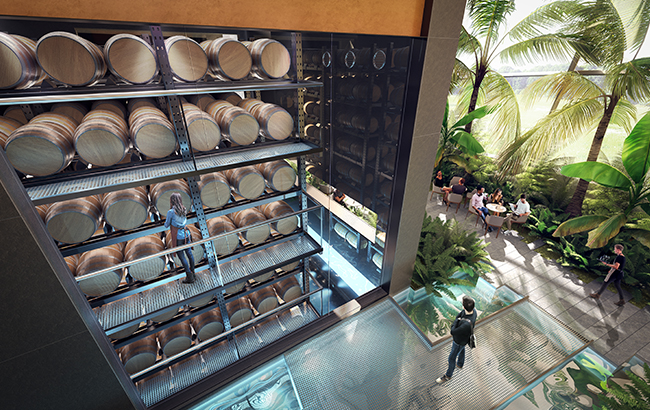 The £10m funding to help distilleries go green was first announced by UK chancellor Rishi Sunak during the spring budget in March 2020.
The Green Distilleries scheme aims to "kick-start green innovation" and will provide backing to UK distilleries to help them utilise energy sources such as low-carbon hydrogen, biomass and repurposed waste to power their operations.
Phase one of the scheme will fund feasibility studies into developing technologies that enable the use of low-carbon fuel in production.
On 8 January 2021, the UK government announced it had given 17 distilleries funding as part of the first phase. Eleven distilleries in Scotland and six in England have received between £44,000 (US$59,400) and £75,000.
Scotland minister Iain Stewart said: "Scotland is world famous for its whisky and gin, with the spirits industry one of our greatest success stories. This new funding will help the industry continue to build on its great work in tackling climate change.
"From Aberdeen and Glasgow to Orkney and South Uist, this funding will help create jobs, support local businesses and communities and build back greener ahead of Cop 26 [United Nations Climate Change Conference] in Glasgow later this year."
The Cornish Geothermal Distillery Company (CGDC) has received £75,000 in funding to build a carbon-neutral rum distillery and visitor centre in Cornwall, which will be powered by geothermal energy.
CGDC founder Matt Clifford said: "As an ambitious, startup distillery project, aiming to get everything sustainably right from the word go, we are overwhelmed and beyond grateful to be amongst the highest beneficiaries of the government's green distillery award: it's an endorsement and an understanding at the very highest level of what we aim to do.
"We have poured our hearts and souls into this vision which combines our absolute passion for rum with root and branch sustainability, much-needed investment and quality full-time jobs utilising local skills and businesses in this part of Cornwall."
Hydrogen energy service firm Protium Green Solutions gained £73,818 (US$99,553) to complete a feasibility study on incorporating innovative hydrogen combustion technology into Islay distillery Bruichladdich.
Net-zero journey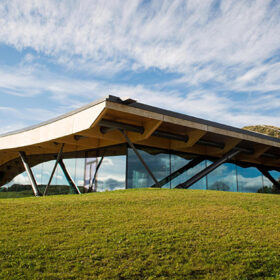 Uist Distilling Company has received £44,572 (US$60,104) to fund the combination of a hydrogen burner and indirect heating of a thermal oil instead of using steam. The producer also received an additional £40,539.23 (US$54,664) for a high-temperature heat store that would allow the site to be run entirely on electricity. In 2020, Uist Distilling Company submitted plans to build a whisky distillery on the island of Benbecula in the Outer Hebrides off the west coast of Scotland.
The Macallan owner Edrington also gained £56,930 (US$76,838) to produce a stillhouse condenser hot water recovery system in Glasgow.
Dagmar Droogsma, director of industry at the Scotch Whisky Association, said: "The Green Distilleries Fund is an important step on the industry's journey towards net zero. It will help the industry test new technologies, like hydrogen, which can be rolled out at scale in future years and enable Scotch whisky to further drive down emissions and protect the natural environment.
"With Cop 26 taking place in Glasgow this year, the Scotch whisky industry has ambitious plans to build on the success of the last decade when distilleries cut greenhouse gas emissions by 34%."