Nemiroff Digestive Fest returns
By Owen Bellwood
Ukrainian brand Nemiroff hosted the second iteration of its Digestive Fest to highlight the versatility of De Luxe Honey Pepper vodka.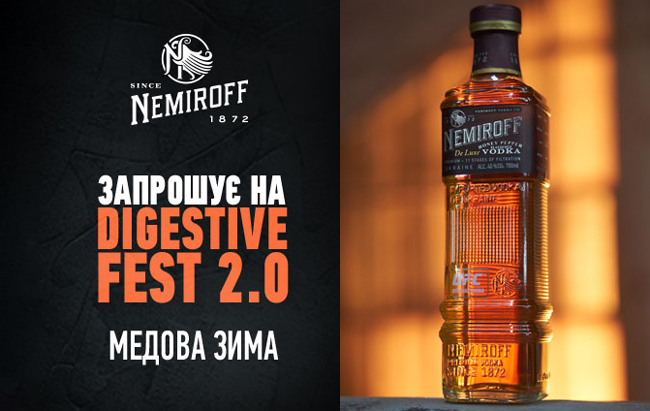 The first Nemiroff Digestive Festival took place in Kyiv, Ukraine, in October 2020 and saw restaurants and bars serve complimentary digestif cocktails made using the Nemiroff Inked Collection of flavoured vodkas.
The second Nemiroff Digestive Festival was held between 18 December and 7 January across major cities in Ukraine. Targeting the winter ski season, the activation saw more than 40 restaurants and bars serve up Nemiroff De Luxe Honey Pepper drinks to guests.
According to the brand, more than 15,000 guests attended Nemiroff Digestive Festival 2.0. The event boosted mass trials of the product, influenced seasonal sales and increased awareness of Nemiroff De Luxe Honey Pepper.
The flavoured vodka is made with a blend of a chili pepper, natural honey and a mixture of spices and herbs. Nemiroff De Luxe Honey Pepper vodka is described as having a rich deep flavour.
Last year, Nemiroff unveiled an updated design for De Luxe Honey Pepper, which included the launch of a square-based bottle said to be easier to hold.