Top 10 spirits launches in November 2020
From Lebron James' and Tesla's first Tequila ventures to Glengoyne's oldest Scotch whisky to date, there were plenty of innovative products launched last month.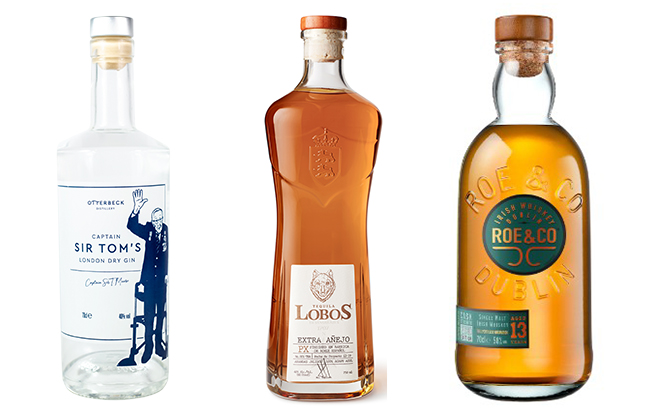 Given its growing popularity, it's no surprise that a number of celebrities have entered the Tequila sector in recent years. Over the past month we've seen basketball player Lebron James invest in Lobos 1707, and car maker Tesla also jumped on the bandwagon with a namesake bottling.
Meanwhile, Glengoyne created its oldest Scotch whisky to date and is offering one group of five a free bottle of the 50-year-old expression.
Diageo also moved into single malt Irish whiskey with a new release from Roe & Co, and zero-ABV Everleaf unveiled its first line extensions last month, alongside a new bottle design.
Click through the following pages to discover our favourite spirits launches from last month.
Glengoyne 50 Year Old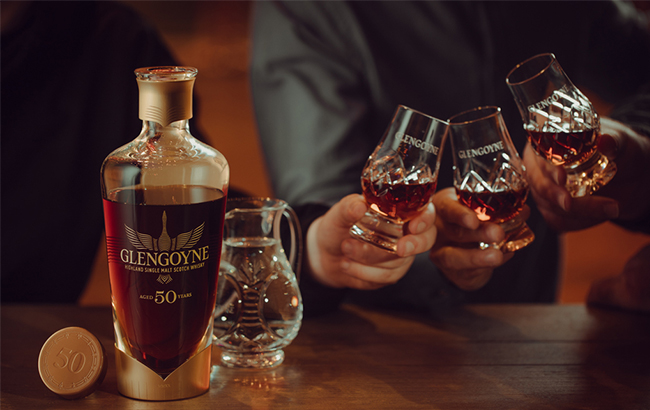 Highland distillery Glengoyne unveiled its oldest whisky to date last month, a 50-year-old bottling priced at £22,500 (US$30,000).
One bottle of the new 45.8% ABV expression will also be offered for free via a ballot. The online ballot is open to groups of five or more friends or family to submit an entry with a description of their perfect moment for savouring the 50-year-old whisky together next year. Entrants have until 14 December to submit their moments.
There are only 150 decanters of Glengoyne 50 Year Old available globally.
For more information, click here.
Lobos 1707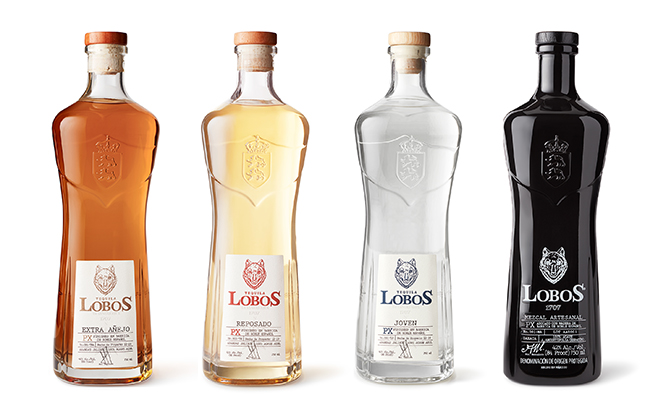 Over the past few years, the agave spirits category has seen a swathe of famous famous invest in the sector or co-create new brands.
Last month, basketball star Lebron James joined the sector with an investment in new Tequila and mezcal brand Lobos 1707.
Launching initially in Mexico and the US, the Lobos 1707 range comprises an extra añejo, reposado, joven and mezcal artesanal.
Lobos 1707 is said to use a centuries-old distillation method and a 'unique' barrel-ageing process with master distillers from Mexico and Spain working on its development.
For more information, click here.
Kavalan Artists Series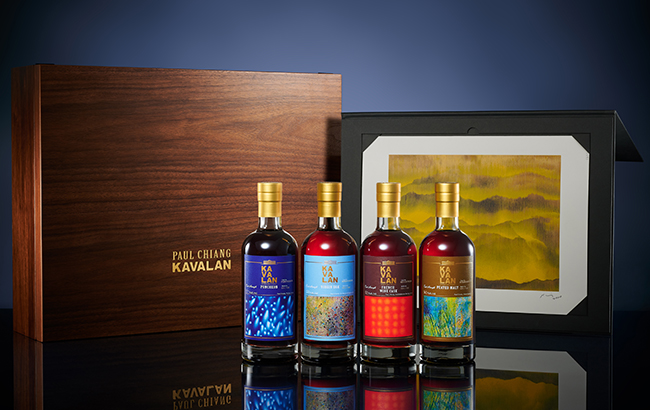 Taiwanese producer Kavalan sought to combine whisky and art through its latest range, Kavalan Artists Series, which was created in collaboration with artist Paul Chiang.
The new range comprises of four single cask, cask strength whiskies: Puncheon, Virgin Oak, Peated Malt and French Wine Cask.
Peated Malt is Kavalan's second shaved, toasted, and recharred (STR) whisky, following Solist Vinho Barrique.
The Taiwanese producer will release a total of 198 sets comprised of four 700ml bottles. Each set is individually numbered and comes with a signed edition of one of two silkscreen prints by Chiang.
For more information, click here.
Glen Moray Sauternes Cask Matured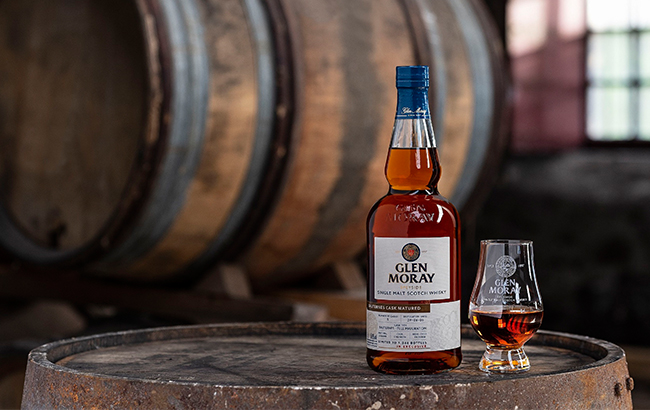 Glen Moray Sauternes Cask Matured whisky is the debut release from Glen Moray's new Warehouse 1 Collection. The range is named after the Elgin-based distillery's Warehouse 1, which is home to innovative, maturing casks.
Distilled and bottled in 2006, the whisky matured in the warehouse for 14 years in five sweet Sauternes wine casks.
There are 1,248 bottles of the whisky available at a cask strength of 59.6% ABV. It is available to buy exclusively in the UK.
For more information, click here.
Everleaf Mountain and Marine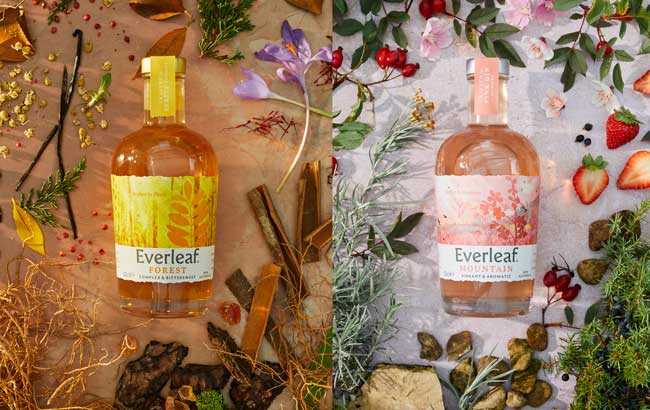 Non-alcoholic apéritif Everleaf unveiled its first line extensions last month, alongside a new bottle design.
The brand launched the "vibrant and aromatic" Everleaf Mountain and "crisp and refreshing" Everleaf Marine. The core expression was also renamed Everleaf Forest.
The packaging refresh includes a new bottle shape, said to be "more aligned with craft spirits", as well as an updated label design to express the biome that has inspired each expression. The new labels also highlight a single embossed botanical and feature natural colours to "echo the liquids within".
For more information, click here.
Roe & Co Cask Strength 2020 Edition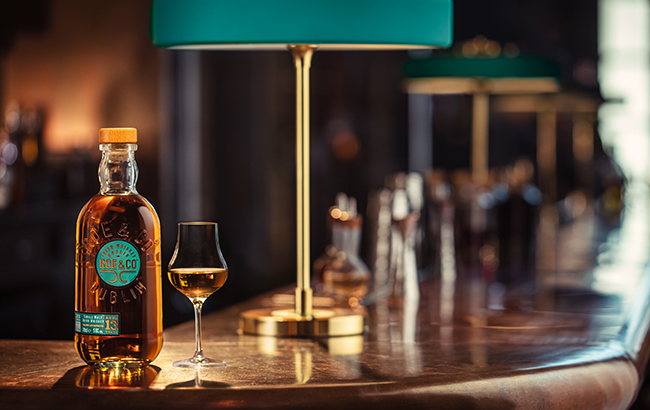 Diageo unveiled its first single malt Irish whiskey under its Roe & Co brand last month.
It is the second expression to be released as part of a limited edition series, following the launch of a cask strength whiskey aged in Bourbon casks last year.
Bottled at natural cask strength (58% ABV), the 2020 edition showcases the flavour of the whiskey straight from the barrel. The liquid spent all 13 years in Port casks.
For more information, click here.
Tesla Tequila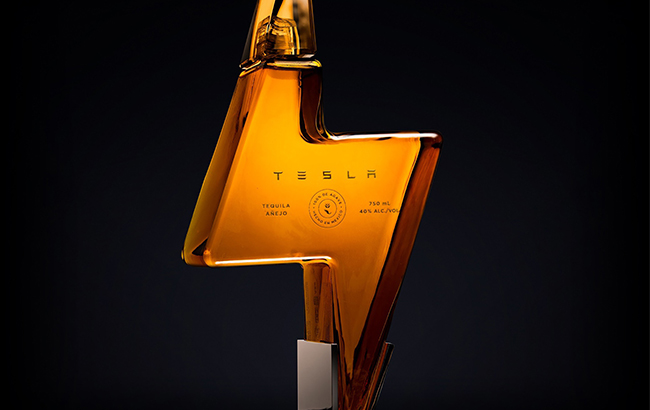 Electric car maker Tesla moved into Tequila last month with a namesake bottling that sold out within hours.
The new Tesla Tequila is described as a small batch, premium, 100% agave añejo expression, made from sustainably sourced highland and lowland agaves. It was aged in French oak barrels for 15 months.
According to the Tesla website, the expression is a sipping Tequila and has a 'dry fruit and light vanilla nose with a balanced cinnamon pepper finish'. The hand-blown glass bottle is shaped as a lightning bolt.
For more information, click here.
Glenfarclas 60 Year Old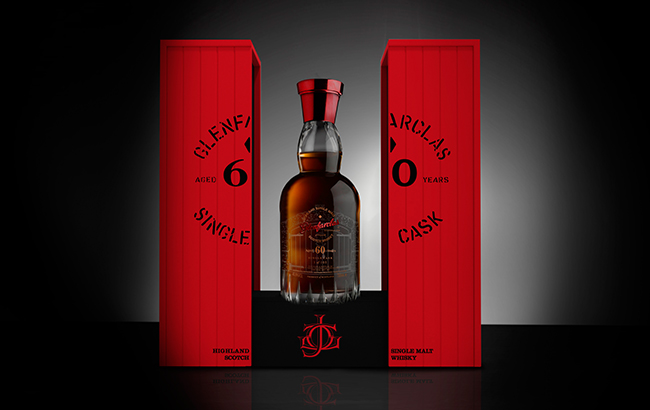 Speyside distillery Glenfarclas unveiled a limited edition 60-year-old Scotch whisky in the UK, with a price tag of £19,500 (US$25,870).
The 40.9% ABV single cask whisky was distilled on 2 June 1959 in a first-fill oloroso Sherry hogshead. Christmas Day in 1959 was the last time the distillery distilled and filled Glenfarclas on Christmas Day. The year was also a record production year for Glenfarclas.
Limited to 105 700ml bottles, the expression is available to buy in the UK from Hedonism, The Whisky Exchange and BI Fine Wine & Spirits.
For more information, click here.
Captain Sir Tom's Gin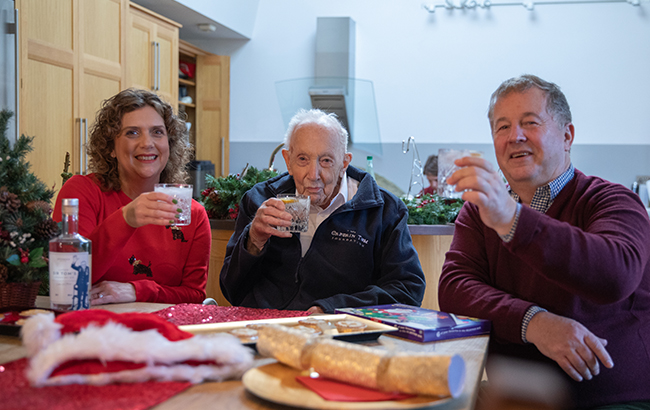 Former British army officer Thomas Moore made history when he raised £30 million (US$40m) for charity on his 100th birthday this year after walking 100 laps of his garden.
Moore has now unveiled his latest charitable venture – a new gin created in collaboration with Otterbeck Distillery in the Yorkshire Dales, UK.
Proceeds from the sale of Captain Sir Tom's Gin will be donated to The Captain Tom Foundation, which was established by Moore this year to inspire others to raise money while walking.
For more information, click here.
Teeling Whiskey Ginger Beer Cask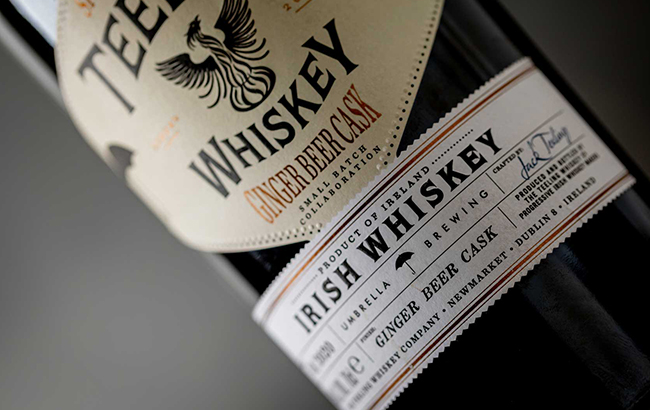 Last month saw Dublin-based Teeling create what is thought to be the first Irish whiskey finished in ginger beer casks.
The Irish whiskey producer teamed up with London-based brewery and cidery Umbrella London to create the whiskey and a Teeling cask-finished ginger beer.
Teeling master distiller Alex Chasko hand selected casks of ginger beer from Umbrella Brewing to create the Irish whiskey.
Each cask was used to marry Teeling's Small Batch whiskey, resulting in flavours of ginger, rich molasses and subtle hints of malt, and a finish with a hint of lasting spice. The 46% ABV whiskey is non-chill-filtered.
For more information, click here.