Gin brands to watch in 2021
By Owen Bellwood
Major acquisitions and new innovations dominated the gin sector this year. We predict the brands destined for further success in the next 12 months.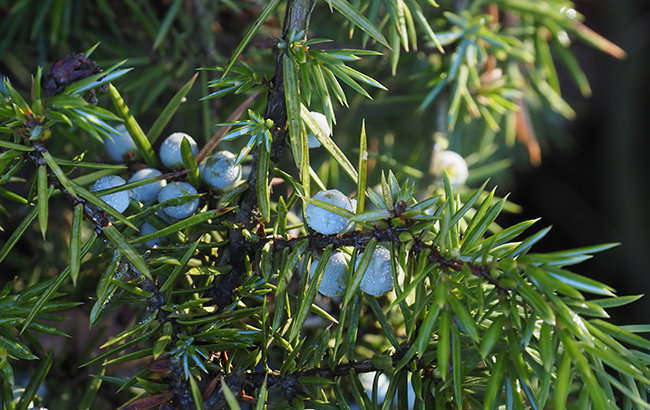 Following year‐on‐year growth, gin's long‐running success just wasn't enough to contend with the Covid‐19 pandemic and total volume sales look set to decline in 2020. However, while lockdown orders brought havoc to the global on‐trade consumers maintained their gin habits at home, leading to a rise in value sales in the off‐trade, which partially mitigated the pandemic's impact on the category.
According to figures from data analyst Euromonitor International, off‐trade gin sales are expected to reach US$8.4 billion in 2020, up from US$7.6bn in the previous 12 months.
In volume terms, however, gin did follow the trend witnessed throughout the majority of the spirits industry and is expected to post a small drop in sales during 2020. Nevertheless, the sector's predicted 0.7% dip to 85m nine‐litre cases means volumes will still be above 2018 levels.
While the category remains small compared with the likes of vodka and rum, possibilities for future growth are being seized by producers including Diageo and Pernod Ricard. The latter firm took full ownership of Monkey 47 gin in March, the same month it made a 'significant investment' in Japanese gin producer The Kyoto Distillery.
Tanqueray owner Diageo added Aviation American Gin to its portfolio in August when it agreed to buy the brand's owner, Davos Brands. Diageo chief executive Ivan Menezes said Aviation would "continue to shape and drive the growth of super‐premium gin in North America".
Smaller distillers have also felt support from gin drinkers this year. For English brand Burleighs, this included a crowdfunding campaign that surpassed its £100,000 (US$130,000) target, and other fledgling marques, such as Collagin, have turned to this funding method to expand.
The past 12 months also saw new product development abound. While Ian Macleod Distillers‐owned Edinburgh Gin continued to roll out its full‐strength flavoured gins, English brand Warner's moved into non‐alcoholic 'spirits' with the release of its 0% ABV Botanic Garden Spirits range. The company's co‐founder, Tina Warner‐Keogh, said the brand "saw a gap in the market for creating an alternative". US rapper Snoop Dogg also entered the gin game this year, with the release of his Indoggo Gin.
It should come as no surprise, then, that despite the challenges of 2020 posed by the coronavirus pandemic, Euromonitor International predicts that global volume sales for gin will surpass 2019 levels next year and hit 88.4m nine‐litre cases. Off‐trade gin sales are also expected to continue rising in 2021 to reach almost US$9bn.
These predicted figures are reinforced by a recent report from IWSR Drinks Market Analysis, which found alcohol sales performed "better than expected" in 2020 and consumers did not report "much shift in their preferred categories", but that they did report spending more on categories, including gin, throughout the year.
Click through the following pages to see which brands we believe are ones to watch in the year ahead.
Ki No Bi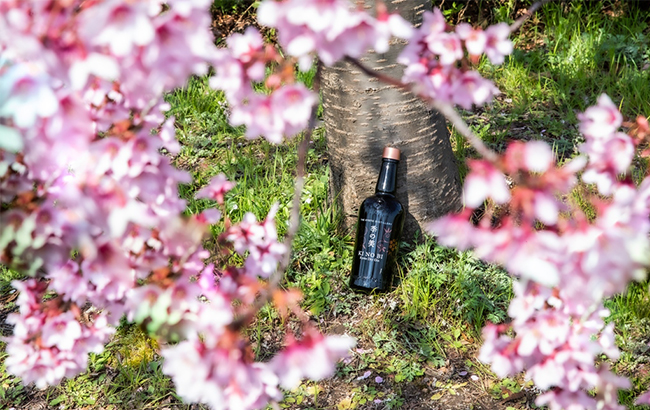 Jameson owner Pernod Ricard made a 'significant investment' in Ki No Bi gin producer Kyoto Distillery in March, with the Japanese brand joining the group's Gin Hub unit this year. The ultra‐premium gin brand opened the doors to a new brand home in Kyoto in 2020, while Pernod Ricard is also planning to build a 'state‐of‐the‐art' distillery in the city.
Edinburgh Gin
This year alone, Ian Macleod Distillers‐owned Edinburgh Gin has expanded its offering of full‐strength flavoured gins, unveiled creative new marketing campaigns, and continued launching new products in global travel retail, despite ongoing challenges for the sector. The firm is also building a new distillery for Edinburgh Gin in its home city that will triple production. As the prospect of a vaccine brings hope of recovery, the Scottish brand could be well prepared to capitalise on impending growth.
Aviation American Gin
After gaining investment from Deadpool actor Ryan Reynolds in February 2018, Aviation American Gin was snapped up by Diageo this year. The firm acquired the gin brand's owner Davos Brands in a deal worth up to US$610m. The move is said to be in line with the firm's strategy to acquire high‐growth premium brands. Aviation is the second largest and one of the fastest‐growing brands in the super‐premium gin category in the US.