Global bar report 2020
By Melita Kiely
The bar industry has faced colossal challenges in 2020. The Spirits Business explores the current state of affairs region by region.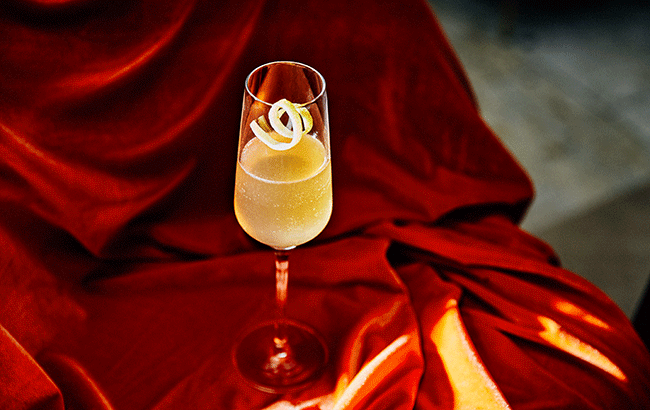 *This feature was originally published in the November 2020 edition of The Spirits Business magazine.
Bartending demands a broad spectrum of skills. It is not only the ability to mix, match and balance flavours beautifully; there's artistry in the execution and presentation. Bartending requires sympathetic ears, quick-witted conversation starters, knowing when to interject during first-date awkward silences and when to bite your tongue to diffuse testy situations.
Consumers will flock time and time again to their favourite venues for their personable touches. Whether it's the killer cocktails at their go-to dive bar, or the quiet, gentle ambience of their preferred after-work watering hole, each venue brings its own touch of magic to the occasion.
There is no denying that the on-trade has been ravaged by the Covid-19 pandemic. But the spark, the community spirit, the creativity and the camaraderie that makes the global bar scene so unique has certainly not been diminished. The ways in which bartenders worldwide have adapted to the challenges brought on by Covid-19 this year have been awe-inspiring.
Over the following pages, we investigate how bars have been affected by the pandemic from region to region, what help is needed to support venues in the long term, and what the coming year could entail.
Europe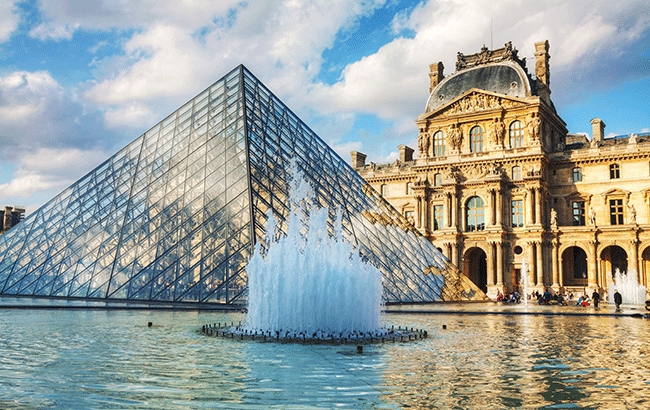 Cocktail shakers, pots, pans and ladles rang out across London last month when hundreds of workers assembled to protest the UK government's latest hospitality restrictions. Since March, the industry has co-operated with stringent lockdown measures, but repeatedly finds itself the "scapegoat" of the pandemic.
Official weekly Public Health England figures show that the number of traceable Covid-19 infections outside of the home related to hospitality is consistently under 3%. However, despite the data clearly reporting that infection rates are far higher in education settings, care homes and workplaces, it is the on-trade that is once again bearing the brunt of government restrictions, but with significantly less financial support.
Bars in England have been limited to a strict 10pm closing time since September, while some regions have extra rules in place due to the government's three-tier Covid-19 alert system. Middle tier two (high) means no mixing of households indoors, including in bars, pubs and restaurants, while tier three (very high) bans all households from mixing indoors and outdoors, and orders all pubs and bars not selling 'substantial' meals to close.
UK prime minister Boris Johnson put England under a month-long lockdown this month, effective from 5 November until at least 2 December. All non-essential businesses, which includes bars and pubs, have been ordered to close except for takeaways and deliveries including alcohol.
Sly Augustin, owner of award-winning bar Trailer Happiness in London, says: "We got the 10pm curfew and I knew at that moment, I was absolutely sure the curfew would just pre-empt the next stage of lockdown because the evidence had already pointed out that hospitality wasn't responsible for the numbers [of coronavirus cases], therefore curfew was never going to help." Augustin has not been alone in his condemnation of the curfew measures, as the Hospo Demo protest in London showed.
The curfew signalled the end for award-winning bar Milk & Honey in London's Soho district. After 18 years, owner Jonathan Downey said the 10pm curfew "killed us off". Announcing the news on Twitter, Downey said: "We used to open from 18:00-03:00 Mon-Sat but since lockdown we've been trading 18:00-01:00 Thu-Sat at much reduced revenues while protecting six of 15 jobs. The curfew means we can't carry on. Saturday [26 September] will be the last night of Milk & Honey and the loss of the last six jobs."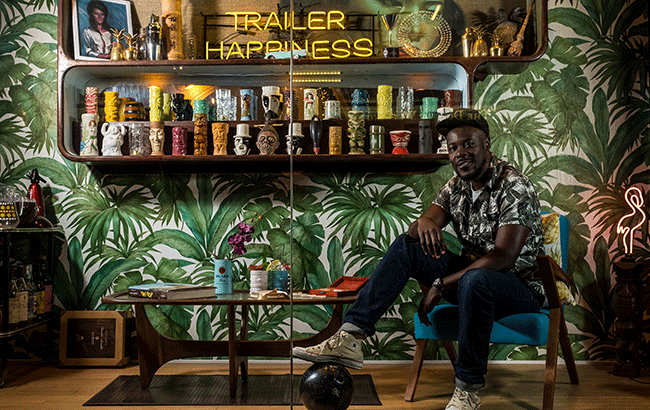 Augustin says the 10pm curfew "just exaggerated the problem", as customers were forced into the streets simultaneously to journey home on crowded tubes and buses.
"We saw people crammed onto public transport, having house parties, going to supermarkets, carrying on the evening," he adds. "And now we're in tier two, which again is like a way to starve a person to death rather than pulling the trigger. You still get the same result, you still get the hospitality industry dying, but [the government] doesn't have to claim responsibility in the same way they could if they asked us to close. I think they've been quite masterful in how they've slowly, slowly, drip, drip, strangulated the industry and just imported restrictions that target hospitality specifically."
The UK furlough scheme, which had been a lifeline for many businesses, concluded at the end of October. The Job Support Scheme that was introduced to replace furlough has been widely criticised for not going far enough to protect jobs and businesses.
However, in light of the new lockdown restrictions UK chancellor Rishi Sunak announced yesterday that the furlough scheme will now be extended until March 2021. Under the scheme, the UK government will pay 80% of employees' current salary for hours not worked, up to a maximum of £2,500 (US$3,230). Trade body UK Hospitality welcomed the extended support, but warned a "broader package of support" is needed to safeguard jobs and businesses throughout lockdown and the winter months.
Scotland closes venues
In Scotland, the Scottish government has its own rules and regulations regarding the pandemic. Licensed venues in Scotland's central belt were ordered to close on 9 October until 26 October, but first minister Nicola Sturgeon extended the restrictions until 2 November.
Five trade associations have taken legal action against the Scottish government's restrictions on the hospitality industry. The Scottish Beer & Pub Association, The Scottish Licensed Trade Association, UK Hospitality (Scotland), the Scottish Hospitality Group and the Night Time Industries Association Scotland are behind the legal challenge.
From 2 November, however, the rules become more complex as the country's new five-tier lockdown restrictions come into effect.
Wales also shut down its hospitality sector last month as part of a two-week lockdown that will last until at least 9 November. The Welsh government pledged almost £300 million (US$388m) in support for businesses ordered to close under the new measures. Firms covered by small business rates relief will receive £1,000, while small and medium-sized hospitality venues will also receive a one-off payment of £5,000. Additional discretionary grants and support for smaller businesses will also be available.
David Chapman, UK Hospitality Cymru executive director for Wales, said: "The package announced today is welcome, positive and shows that the Welsh government is listening to us. Once the firebreak is complete, we then need to see some really innovative thinking around how Welsh government continues to support the sector, and that must include a second look at current restrictions around opening hours. Hospitality is part of the solution, not the problem, to keeping Covid-19 at bay."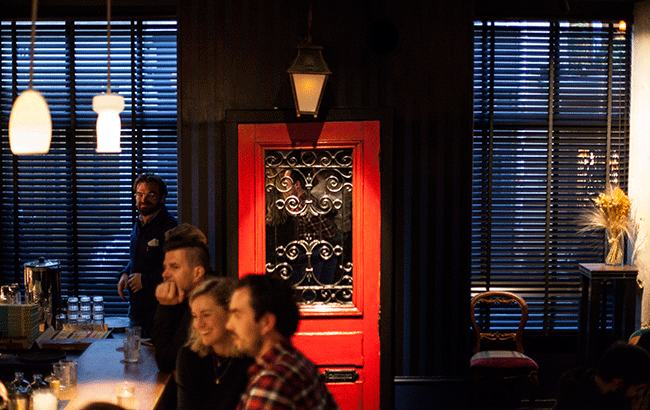 Across the Channel in France and the hospitality sector is facing further disruption. On 30 October, president Emmanuel Macron put the country into a second national lockdown that will last until at least the end of November. Citizens are now only allowed to leave home for essential work or medical reasons, and all non-essential businesses, such as bars, are closed. The move came after the number of Covid-19-related daily deaths in France reached the highest level since April.
Before the news was announced, venues including Little Red Door in Paris shared their thoughts on the current situation in France. A spokesperson for the bar explained that after venues were allowed to reopen on 19 June, they were closed from the middle of September as cases started to rise. The crux of the matter remains the general feeling that bars are not to blame for the number of cases. "There's no data that says the infection is spread through bars and restaurants over any other place people get together," the spokesperson says.
Germany is also planning a four-week national lockdown from 2 November, during which bars and pubs will have to cease operating once more. The decision was announced by chancellor Angela Merkel, who said the measures were necessary to prevent hospitals being overwhelmed.
There's no denying the second wave of Covid-19 has arrived in Europe, but the subservient mood seen in April has turned. Italy was one of the hardest hit parts of Europe during the first peak of the virus, enduring a stringent, lengthy lockdown. With an economy expected to shrink 10% this year, patience is wearing thin. Prime minister Giuseppe Conte announced sweeping measures from 26 October, including a 6pm closing time for bars and restaurants in the country that will last for a month. The restrictions, the toughest since the country was brought out of lockdown in May, were met with violent demonstrations in parts of the country, including Turin and Milan.
Job reductions
Before the new rules were introduced, The Spirits Business spoke to Patrick Pistolesi, co-founder of Drink Kong in Rome, to find out more about how bars are coping during the pandemic. Pistolesi says the bar had to shut two days after revealing its 'New Humans' menu. The three-month closure coincided with "the best months of the season" for the venue, and unfortunately some staff members had to be let go.
Before the new measures, Pistolasi said: "The vibe of a lively bar has gone. All the security procedures, like taking temperatures, or signing the papers with all the info ruined the atmosphere. Now people are getting used to all of this, but the business is down by 50%. A lot of people are scared and stay home. It's not the best moment for our industry."
Pistolasi agrees that blame is being put on the bar industry and calls for greater support to help bars with tax bills. "Move the bills to better times and help our boys and girls to not lose their jobs in an industry that is so essential – always the first to pay and treated as last on the list," he laments.
Trailer Happiness' Augustin agrees with Pistolasi's argument. "Hospitality has always been a punching bag for bureaucracy; governments and councils, it's always people in these institutions who consider hospitality and arts frivolous. They don't think human beings need to enjoy themselves; living, socialising, they believe these things are surplus. Whereas these are the only point of having a job. If your children can't enjoy art or music, or just study without any release or ability to wind down and de-stress, it's not viable; it's not living."
Rent remains a major concern for venues. Bars in all three cities have cited the necessity for governments to support tenants and landlords during the crisis. "If you leave it up to landlords, they're never going to forgo rent," the spokesperson for Little Red Door says. "That's why governments need to lead and manage. There's an entire ecosystem at stake. We support graphic designers, cleaners, transporters, printers, small businesses who we buy small products from – all these companies are suffering because of the lack of co-ordinated response economically. We need to see that sentiment of 'let's support small businesses'."
The Americas
When the iconic Pegu Club in New York permanently closed after almost 15 years, it was a stark reality check for the American on-trade. The globally acclaimed venue had planned to celebrate its 15th anniversary on 29 October, but in May, with its lease due to expire at the end of October, the pandemic forced the venue to call last orders early.
At the time of researching and writing this year's Global bar report, the US was not only grappling with a global pandemic but was also just a couple of weeks away from one of the most fraught elections in the nation's history. Aaron Gregory Smith, executive director of the United States Bartenders' Guild (USBG), notes how US elections have a cyclical effect of distracting from the needs of American citizens. Unfortunately, in 2020 that coincides with one of the biggest threats in peacetime.
"Government support can help if and when it's offered, but at the moment it isn't being offered," he says. "One hundred percent of the government's focus at the moment is on scoring political points in the face of the forthcoming election. It happens every four years: initiatives intended to help everyday Americans grind to a halt as one party clings to power and the other reaches for it."
He adds how the US on-trade has been waiting for "six months or so" for a relief package that would include provisions of benefit to bars. "Every time it seems we're getting close, someone moves the goal posts," Smith says. "The latest affront came when the president went on Twitter and ordered a halt to bipartisan negotiations until after the election. It's unconscionable."
The USBG launched the Bartender Emergency Assistance Program to help on-trade professionals during the pandemic. In total, Smith says the USBG raised more than US$9 million from donors to provide "more than 30,000 modest, but meaningful, needs-based grants to just about every kind of bartender you can imagine – from those working at tiny cocktail dens with 15 seats to those working at bowling alleys, airport bars, and chain restaurants from Florida to Alaska and Puerto Rico to Hawaii".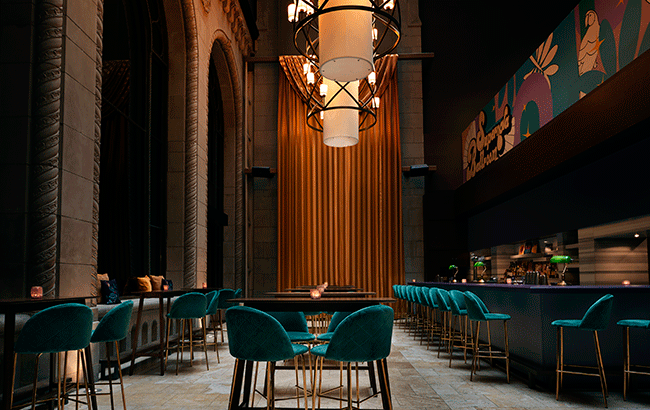 North of the US border, Canada's bar scene has faced its own pandemic quandary. Like many other countries in the northern hemisphere, the winter months bring additional challenges and concerns compared with when it's warmer. "In early October, in Ontario, our premier announced a 28-day ban on indoor dining, and reduced gatherings to 10 people inside at any time," says Kelsey Ramage, co-founder of Trash Tiki and Supernova Ballroom. "The rent and wage subsidies have been extended, but this really isn't enough for many bars to keep going. There's also a province-wide shortage of patio heaters," she adds, explaining they have been bought and flipped online "at double the mark-up. It's become a Canadian toilet-paper war."
Ramage launched her first permanent venue last year with business partner Iain Griffiths, Supernova Ballroom. Following the success of their waste-reducing pop-up venture Trash Tiki, Supernova Ballroom was tipped for greatness, with its 1920s style, chic colour palette and artwork by Kisira Hill adorning the inside.
Ramage and Griffiths continued to champion their conscious approach to cocktail making, while celebrating Ontario's seasonal products, with a particular focus on sparkling drinks. Sadly, like many other venues, Supernova Ballroom has become a casualty of Covid-19.
"We had to adapt pretty quickly when the lockdown was first implemented, and switched to online sales," says Ramage. Ontario has allowed delivery and takeaway drinks until 31 December 2020. "We launched Dolly Trolley Drinks – a cocktail delivery service selling bottles of liquor along with pre-batched mixes. This has become our primary focus and business, as in July we made the brutally tough decision to close Supernova Ballroom."
The lack of customer footfall, with people advised to stay home or work from home, took its toll. "The bar was just hitting its stride and had been open for almost six months at the time of lockdown," Ramage says. "With the financial district, where it was located, pretty much empty due to everyone working from home, and a lack of outdoor space, it didn't make sense to bring our staff back to attempt to work inside and risk their, and our guests', safety."
The frustration Ramage feels is echoed across the globe, and the plea for additional help for hospitality to see businesses through to the other side of the pandemic is the same in Canada, the US and beyond.
"There's just not enough help," Ramage says of the situation in Canada. "The loan should have been a partial grant, rent subsidy should be going directly to the tenant, and there should be something in place that helps out businesses that do not have any street frontage or the option for patio space. It's just ridiculous how much they've missed the mark."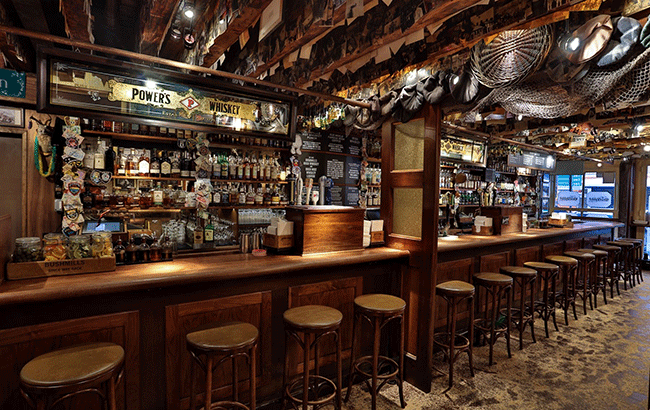 Drastic lockdowns
Tourism is another barrier for on-trade recovery because many venues rely on travellers, particularly during peak seasons. South America has been home to some of the worst outbreaks of Covid-19 in the world, forcing drastic lockdowns and border closures. Last month, a number of South American countries looked to reopen to travellers, including Costa Rica, which reopened to parts of the US in various waves. Peru also opened its borders and resumed international flights with a limited number of countries on 5 October, following almost seven months of closure because of the pandemic. Belize has also reopened to travellers, but its land borders remain shut. Plus, travellers are required to test negative for Covid-19 within 72 hours of arrival.
The unpredictability of travel restrictions makes planning even more challenging for venues – and the US is feeling the effects as acutely as its southern neighbours.
Award-winning New York bar Dead Rabbit has felt the full force of dwindling traveller numbers. "Tourism, which was a particularly important revenue source for us, has evaporated," says co-owner Jack McGarry. "The federal government was aggressive in its stimulus packages at the beginning of the pandemic with its PPP assistance, but that has also long since disappeared, and no further support has come down the pipeline. Hence, a lot of bars and restaurants are on the cusp of insolvency."
McGarry is preparing to reopen Dead Rabbit under two eventualities: merchandise, outside catering, online events, takeaway and delivery only, or all of the former options plus 50% indoor dining, "which could happen, pending continual low reinfection rates in the city".
He adds: "We've turned our original Taproom into temporary merchandise stall, and we've added a plethora of new items to sell to our customers. We've also added services, including outside catering, RTDs, food delivery and online events, all of which have been done to the expected high standards of Dead Rabbit."
But while McGarry and his team work to "see what sticks", the outlook for the next 12 months remains uncertain. "Best-case scenario, we get to 50% occupancy and assistance from the government, and operators are responsible, which restores consumer confidence," McGarry says. "I can't see full occupancy resuming until there is a vaccine in place, which could be another six to 12 months. I think a substantial portion of operators can make ends meet with 50% occupancy. Worst-case scenario, the virus comes roaring back and we don't get help, which will result in widespread closures, bankruptcies and a massive spike in unemployment. We will most likely land somewhere between those two scenarios.
"For Dead Rabbit, we will execute either one of the two strategies we outlined above with the hope of returning to fuller occupancy levels in the new year."
Asia Pacific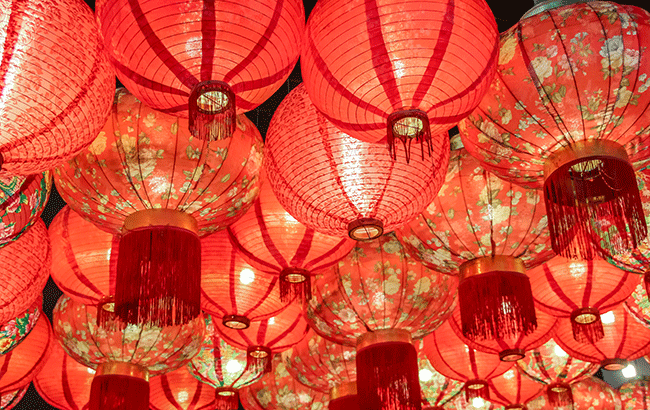 There is little doubt that after mishandling the initial outbreak of Covid-19, it appears the Chinese government has done a fair job of containing the disease. The virus is thought to have originated in Wuhan, the capital of the Hubei province.
"In China, more or less, all provinces are now fully reopened, and the situation is rather stable," says Bastien Ciocca, co-owner of Hope & Sesame in Guangzhou, China. The small speakeasy was closed for three-and-a-half months from mid-January. "Bars don't have any more limitations on seating arrangements or maximum capacity. However, people remain careful with hand washing, a good number of them still wear face masks and so on. Business-wise, it's back to normal for any venue that has more local guests. Expatriate bars would be more affected as borders remain fairly closed and 14-day quaratines are imposed on anyone entering the country." While Guangzhou was not subject to a full lockdown, Hope & Sesame made sure it adapted to the pandemic, and embraced the digital sphere.
"We created a programme of online and live video masterclasses for the Chinese bar industry with various subjects conducted by people from our team," explains Hope & Sesame co-owner Andrew Ho. "It was a good time to make them study in depth various aspects of the bar, from marketing to vintage cocktail-making techniques and how whisky is made. We actually made a whisky live, with each step prepared in advance."
Takeaway cocktails also played an important role in keeping the company buoyant. By the end of January, the team had implemented a takeaway cocktail programme. The bar bought a canning machine and created several online events, such as one for the Guangzhou Opera House. "The programme has been successful for us," enthuses Hope & Sesame's Marcia Xiao. "It brought in around 20% of our normal income and it helped our entire team receive their salary as normal without them having to go on forced leave," adds Hope & Sesame's Amethy Huang.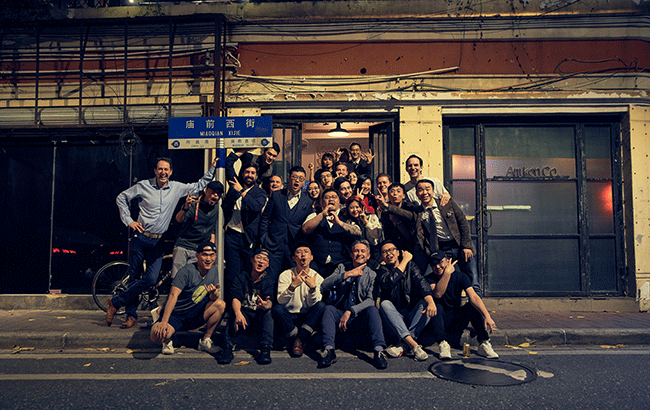 The story reported by China's Hope & Sesame is a stark contrast to others around the world – but one that shows the optimistic side of opportunities that await once the pandemic is under control. The team has also opened two new bars. "We are very lucky to be in a very large country, and the domestic clientele will be sufficient for us," Ho acknowledges. "We took the risk and decided to open two new venues, one in Guangzhou, which is a new concept of a Chinese spirits-focused (baijiu) bar, named Bar San You, and also Hope & Sesame Shenzhen."
Over in Hong Kong, pubs, karaoke bars and nightclubs will be permitted to trade at 75% capacity, with a maximum of four people seated at a table and a 2am closing time. Temperature checks before entering venues will be mandatory, and bars will not be allowed to grant entry to anyone not wearing a mask.
Time will tell if Hong Kong is able to keep the virus under control once restrictions are lifted and some sense of normal life resumes. Bar owners Agung Prabowo and Roman Ghale, the duo behind The Old Man Hong Kong, which was crowned the top bar in Asia's 50 Best Bars 2019, will certainly be hoping so, after they opened Hong Kong's first sustainable bar last month, Penicillin.
Australia reopens
In Australia, meanwhile, relief flooded Melbourne when bars learned they would be allowed to welcome guests for the first time in almost four months from 28 October. Victoria state was the epicentre of Australia's second wave of Covid-19.
Daniel Andrews MP, Victoria's premier, said: "We want to reach 'Covid normal' by Christmas, and, right now, we're on track to do that. It's why we've got to keep going, all of us. Understanding that even though restrictions may ease, our personal responsibility in all this doesn't. We have come so far and given so much. Getting here – and staying here – relies on the efforts of every Victorian. Keep going."
Speaking ahead of the new developments, Sven Almenning, founder and co-owner of the Speakeasy Group, described the current state of affairs for the Australian on-trade as "very tense and unpredictable". His Melbourne venues, including Eau-de-Vie, Boiler Maker House, Nick & Nora's and Mjølner, were closed for six months until the lockdown was lifted, while the group's Sydney bars, including Kiss Kiss Bang Bang, were shut for three months during the initial lockdown period.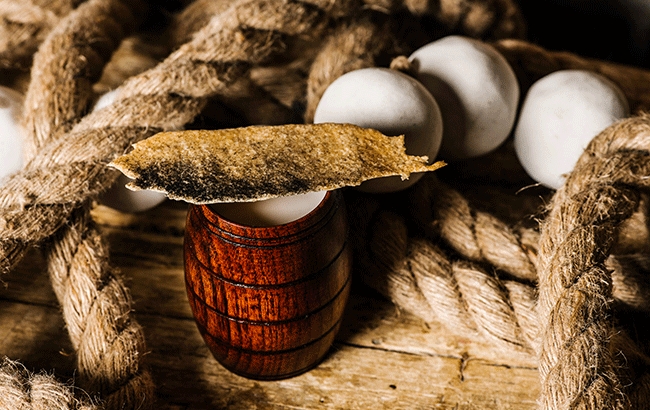 City centres in particular have felt the negative effects of lockdown measures, Almenning says. "With a large portion of people no longer coming back to the cities, but working from home in the suburbs, Sydney CBD remains more or less a ghost town despite venues being able to open and trade," Almenning says. "There just aren't many people around. Suburban venues, however, are booming at the moment."
Almenning explains how he thinks restaurants are well placed to survive the pandemic in Australia "but bars are not". He would like to see social distancing and capacity restrictions removed to give venues a better fighting chance.
"I also think more ownership needs to be placed onto the people who are vulnerable," he explains. "I have type one diabetes and am therefore high-risk, which means I am managing my personal exposure accordingly. For society and the economy to recover, and for our industry to come back, we must be allowed to invite healthy, low-risk people into our venues. The current approach, while understandable in the beginning when we knew so little about the virus, is (in my no doubt biased opinion) no longer necessary."
A government move Almenning approves of is a 'code of conduct' that has helped alleviate the working pressures between landlords and tenants. But this is just advice. The issue remains that tenants are accumulating debt to their landlords while being unable to make a reasonable level of income, "which means venues risk bleeding out during a period of time when they are either forced to pay rent or are building up debt they can't manage", he says.
"There is no clear course of action for operators to take, nor any support from the government to assist in cases where landlords are not following the code," Almenning continues.
"In the end, they can just lock us out and leave it for the courts, but at that stage the business is gone. Right now, in the current environment, this may very well be the most important issue to sort out."
Africa and the Middle East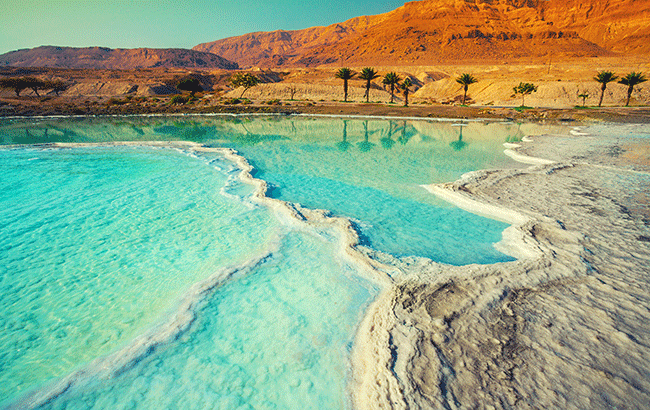 African cities have been upping their cocktail game for years, from Accra to Nairobi, Lagos to Johannesburg, offering everything from suave lounge bars and cutting-edge libations, to the classics shaken and stirred to the highest standards. But parts of the continent were put under prohibition-style measures this year as governments endeavoured to get a hold on the virus.
South Africa took drastic action against the alcohol sector when the pandemic broke out, plunging the country into full prohibition in March. It was a stark contrast to the UK, for example, where off-licenses were deemed 'essential' and were permitted to continue operating throughout lockdown.
South African president Cyril Ramaphosa introduced the alcohol ban from 27 March until 1 June, when it was revoked – only for it to be reinstated on 12 July without warning. South Africa became the only country that has reintroduced a complete prohibition on alcohol sales. The ban was justified as necessary to prevent gatherings that could accelerate the spread of Covid-19 and protect the health service from potentially high levels of alcohol-related illnesses and injuries.
Much to the relief of producers in the country, the on-trade and importers, the ban was reversed again on 17 August.
In a televised speech to the nation, Ramaphosa said: "Due to the actions that we have taken, collectively and individually, over the last few months, we have reduced the rate of transmission.
"Guided by the advice of our health experts and after consultation with provincial and local government, cabinet has decided to place the entire country on alert level two, with effect from midnight on Monday, the 17th August 2020."
The news meant inter-provincial travel would be allowed, and hospitality venues would be permitted to operate "according to approved protocols to ensure social distancing". Restaurants, bars and taverns were also given the green light to reopen and sell alcohol for on-site consumption until 10pm. Liquor stores were also allowed to start selling booze again, but only from Monday to Thursday between 9am and 5pm.
Kenya's hospitality industry was also dealt a heavy blow in March when venues were ordered to shut to curb the spread of coronavirus. President Uhuru Kenyatta also introduced a dusk-to-dawn curfew and banned alcohol sales. At the end of September, Kenyatta permitted bars to reopen and sell alcohol but with a 10pm closing time, allowing one hour for people to get home before the 11pm-4am curfew, which was extended for another 60 days.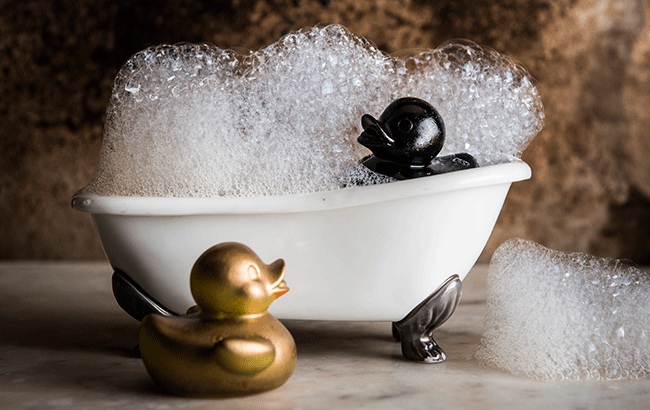 In Israel, meanwhile, the bar scene is "definitely struggling", says Omer Gazit-Shalev, CEO of Monkey Business Group. The on-trade in Tel Aviv, where Monkey Business Group operates the Bellboy, 223, and Fantastic bars, is currently closed. Gazit-Shalev says the government did "relatively well" in the first wave of the pandemic in March, "with actions taken swiftly and decisively, and the on-trade reopened late May". However, as restrictions lessened, coronavirus cases increased, leading to a second lockdown, "which we are still in", he explains.
"Furthermore, the furlough initiative taken by the government has resulted in employees being sent home instead of remaining part of the workforce, which was the case in countries like Germany. Furthermore, government aid/compensation to business owners has been negligible to none. The results have been catastrophic for many on-trade owners and employees, with some already announcing their venue's permanent closures, and others turning to crowdfunding and delivery services."
From May to September, when bars were allowed to reopen, Gazit-Shalev says customers showed a strong interest in returning to venues. "We remain optimistic, as guest's revenues and visits from June to September proved patrons are still eager to go out and enjoy the finest things the city has to offer," he adds.
However, perhaps the greatest exasperation for him is the lack of warning given by the government and its quick-fire decision-making.
"The government has only made things harder for bar owners and business owners in Israel, while changing decisions and restrictions daily (such as announcing the hospitality shutdown with an eight-hour notice), failing to provide clear outlook and exit plans (even today) and making financial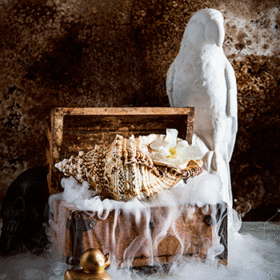 resources and aid scarce, minimal and unobtainable due to overly complicated bureaucracy," he says. Monkey Business Group's six venues employ 200 people, but he says they have received "no support whatsoever from the government, ignoring their years of compliant tax-paying, which resulted in us taking action, providing aid, loans and alternative employment where possible".
In addition to changes to the furlough scheme, Gazit-Shalev reiterates the importance of clarity from the government to help the hospitality industry in Israel better cope with the pandemic.
"I believe clarity is desperately required," he stresses. "Running a business of our size requires planning and time ahead of every decision made, and it has proven impossible to make plans without any outlook to the future."
The CEO has had to think outside the box to protect jobs within the business, and recently launched an 'employee accelerator' to allow employee joint ventures, supported by Monkey Business Group, as well as a new e-commerce concept, which will dedicate all revenue to supporting employees in need.
Gazit-Shalev is determined to bring their international expansion plans to life as soon as possible. He says: "We are currently working diligently towards opening our first venue outside of Israel, Bellboy Berlin, which is scheduled for Q2 2021, with other European locations to follow."
The grit and determination to succeed in the face of monumental uncertainty, hardship and economic turmoil is evident across the on-trade. But what's clear from Europe to the Americas, Asia Pacific, Africa and the Middle East, is that governments need to trust in the safety, professionalism and creativity of their on-trade industries, which will be vital for rebuilding the global economy when the pandemic is once, and for all, under control.