France and Germany to close bars under new lockdown rules
By Nicola Carruthers
Bars will be forced to close in France from tomorrow as the country goes into a second full lockdown, while venues in Germany will also be ordered to shut next week as Covid-19 cases rise.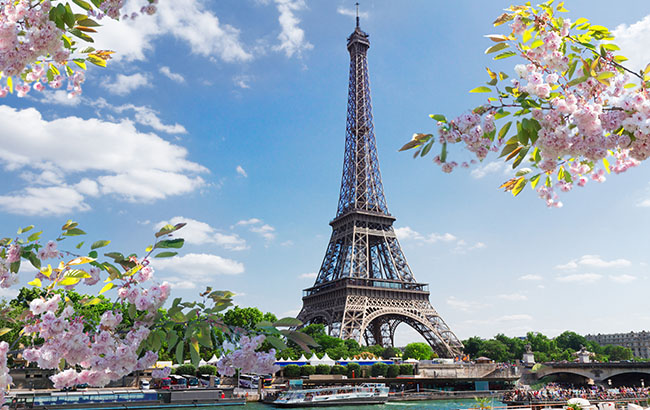 The president of France, Emmanuel Macron, announced yesterday (28 October) a second nationwide lockdown amid a surge of coronavirus cases. The country's daily death toll reached 523 on Tuesday (27 October), its highest level since April, and more than 33,0000 new cases of the virus were recorded.
From tomorrow (30 October), people in France will only be allowed to leave their homes for work or medical reasons, and must provide a document stating their exemption. The new restrictions will be enforced until 1 December.
Only schools, factories and essential businesses such as food stores will be allowed to remain open. Bars, pubs and restaurants have been told to close.
The new restrictions in France come just weeks after the government ordered the closure of bars and cafés in Paris for two weeks. Restaurants were allowed to remain open at the time.
Neighbouring country Germany will also enter into a partial national lockdown on Monday (2 November) until the end of November after coronavirus cases surpassed 11,000 on Tuesday. The nation's chancellor Angela Merkel has ordered the closure of bars and restaurants, however they can still offer takeaways.
Leisure facilities, theatres, and tattoo and massage parlours will also be asked to close, while schools and the majority of businesses can remain open. The measures will be reviewed after two weeks. In addition, only two households with a maximum of 10 people are allowed to meet indoors.
Merkel also said small firms badly affected by the lockdown will be reimbursed with up to 75% of their November 2019 takings.
Across the world, on-trade venues have been ordered to close under fresh coronavirus restrictions.
In the UK, hospitality businesses in Wales closed last week as part of a 'firebreak' lockdown.
Licensed venues in Scotland's central belt were ordered to close on 9 October under new measures branded a "death sentence" for the industry. Scotland's first minister Nicola Sturgeon extended the hospitality restrictions until 2 November, leading to a legal battle against the Scottish government from five trade groups.
Meanwhile, in Australia, bars in Melbourne reopened this week after almost four months of lockdown.