New York's Pegu Club closes for good
By Melita Kiely
Pioneering cocktail bar Pegu Club in New York has permanently closed after nearly 15 years as a result of the Covid-19 pandemic.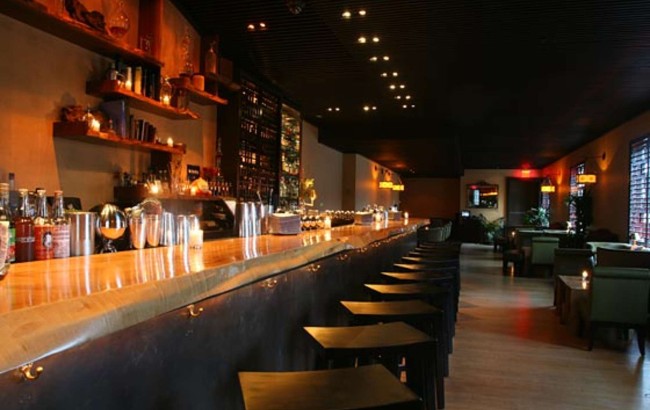 The widely acclaimed bar in New York was due to celebrate its 15th anniversary on 29 August this year.
In an open letter, owner Audrey Saunders, explained the lease on the venue was due to expire on 31 October, but that she "had every intention of staying put until then".
However, Saunders explained: "Covid-19 has taken every bit of the life we had out of us, and a soft reopening following NYC guidelines would not be enough to sustain us entering into the summer months – historically, Pegu's summer business has been as slow as molasses.
"In order to maintain social distancing mandates, we would only be allowed to fill the room at 50% capacity – that is, even if we reached 50% capacity during our slow season.
"That would have resulted in the PPP [Paycheck Protection Programme] converting into a loan instead of a grant, another layer of financial burden that we simply could not afford."
Saunders opened Pegu Club in 2005 and was one of the first craft cocktail bars to break into the New York scene.
She added: "On a more personal level, it's hard to imagine that I will no longer have the pleasure of seeing any of you enjoying yourselves within our walls, or even to be able to sit with any of you at the bar for even one last drink… we wanted to give her a great send-off, but it simply was not in the cards.
"But I'm comforted in the good memories that I get to take with me. When I think of people who have lost loved ones to Covid without being able to touch or kiss them goodbye, it puts my personal sadness all into perspective.
"This is Pegu Club's 15th year, and our time has come. I couldn't be any prouder of what we were able to accomplish over the many years, along with nurturing the most incredible generations of alumni of whom we are so deeply proud of.
"They say that if you can make it in NYC, you can make it anywhere. Pegu made an indelible mark not only on the New York city skyline, but on the world itself – we changed the entire cocktail landscape into the 21st century and improved the way the world drinks. It's something that every, single, Pegu alumnus can and should be proud of as well."