Top 10 award-winning vodkas
By Nicola Carruthers
Vodka is back in the spotlight as producers create high-quality bottlings and flavourful expressions. We present some of the products that scored the top medals in our latest blind tasting.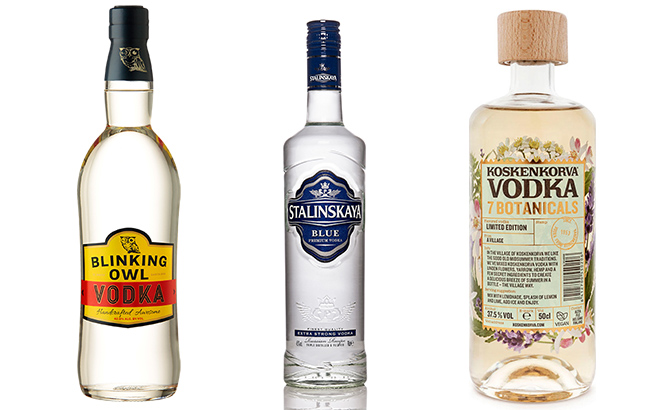 The Spirits Business held its annual Vodka Masters last month. The competition was held in a new format due to Covid-19 with the judges tasting the expressions in their own homes to maintain physical distancing. As with a number of our competitions this year, Wine Sorted packed and sent the bottles anonymously to judges' houses to ensure the expressions were tasted blindly.
The competition featured an expert panel of judges comprising: Bernadette Pamplin, spirits writer and judge, David T Smith, spirits writer and founder of the Craft Distilling Expo, and Melita Kiely, editor of The Spirits Business.
Spanning lower-priced entrants, flavoured bottlings and premium offerings, there was an abundance of quality on offer across all price points and categories.
In this roundup, we present the products that walked away with the top Master award in The Vodka Masters 2020, along with tasting notes from an expert panel of judges.
Click through the following pages to see 10 of the highest-scoring bottlings from this year's competition. 
Russian Standard Original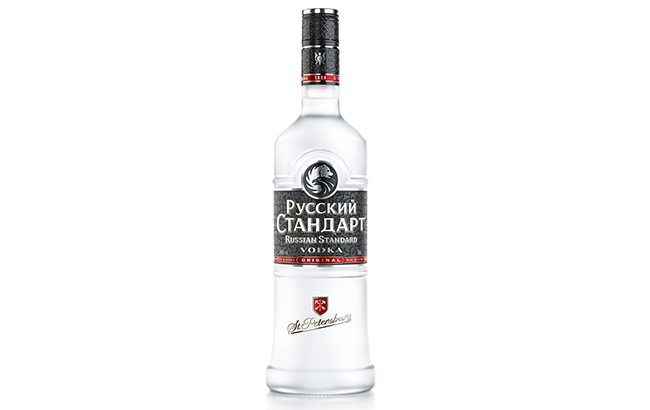 Price: £16 (US$21)
In the Premium flight, Roust-owned Russian Standard Original grabbed a Master medal after it was praised for its "little fruitiness on the nose and lovely texture, with notes of cherry".
According to Brand Champions data, Russian Standard sold 3.6 million nine-litre cases in 2019.
Last year, the brand released a canned ready-to-drink (RTD) Moscow Mule in the US.
Blinking Owl Vodka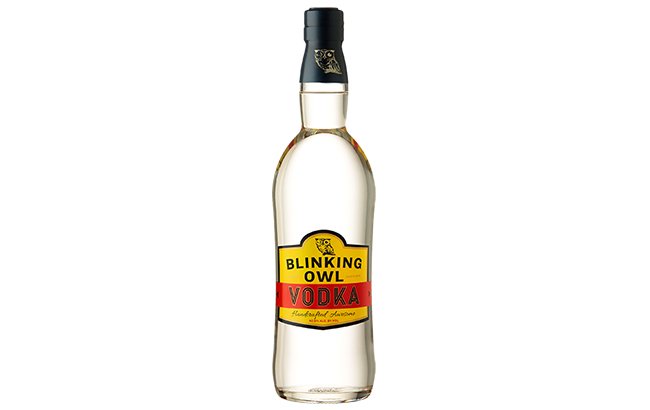 Price: US$36
Blinking Owl Vodka secured a Master medal in the Vodka Base – Wheat round, commended for its "lovely nose" and "crème caramel" likeness on the palate, with a "touch of pepper" to spice it up on the finish.
Bottled at 42.5% ABV, the vodka is made from organic wheat grown in California. Blinking Owl Distillery is thought to be the first craft distillery in Orange County, California.
Weedka
Price: €24.95 (US$29.50)
Weedka was given the top Master award in a flight of flavoured/infused bottlings for pleasantly surprising the judges with how subtle and well integrated the cannabis flavour was.
"There was gentle cannabis notes on the nose, subtle and with a gentle spice," noted one judge. "On the palate, the flavour is quite intense and very pleasant, it mingles well with the spirit. The subtlety of this one works really well."
Weedka has been distilled five times and infused with cannabis oil. With an ABV of 40%, Weedka contains no THC or other psychoactive substances and was created in collaboration with Herman Jansen Beverages in Schiedam, in the Netherlands.
Manchester Spirit Vodka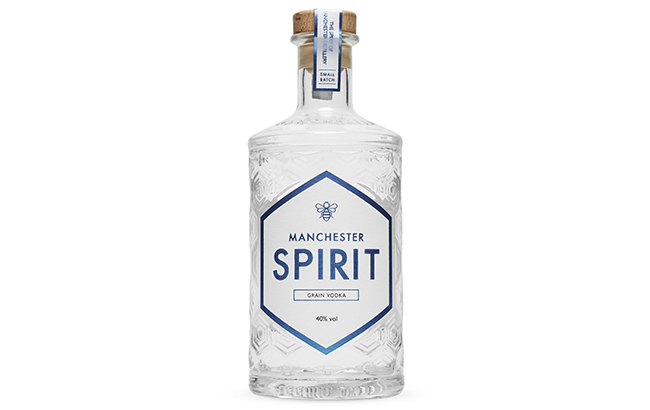 Price: £35 (US$46
Manchester Spirit Vodka was deemed worthy of a Master medal in the Premium flight. The expression displayed "lots of character on the nose" and followed up with "citrus and pine – almost gin‐like".
The pure grain vodka was developed for bartenders seeking a "clean-tasting" vodka for making cocktails. The 42% ABV expression is made at Spirit of Manchester Distillery in England.
The Stillery's First Dinklewheat Vodka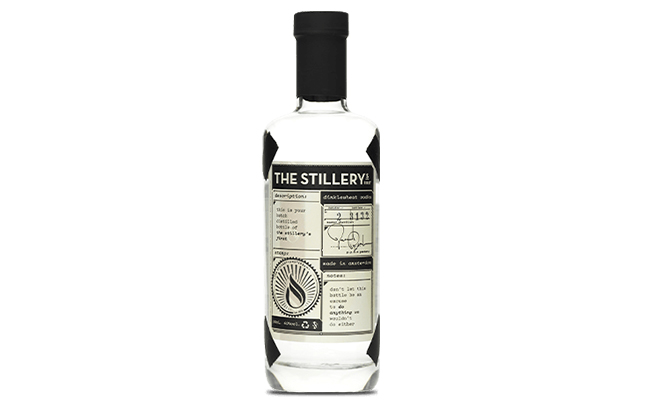 Price: €34.50 (US$41)
The Stillery's First Dinklewheat Vodka joined the Master ranks after impressing judges in the Europe round. Tasting notes included "malty elements, dried fruit and rich malty loaf".
Produced by Amsterdam-based distiller The Stillery, the vodka is made from dune water and is recommended served in cocktails like the Martini.
Bulbash Green Line Delicate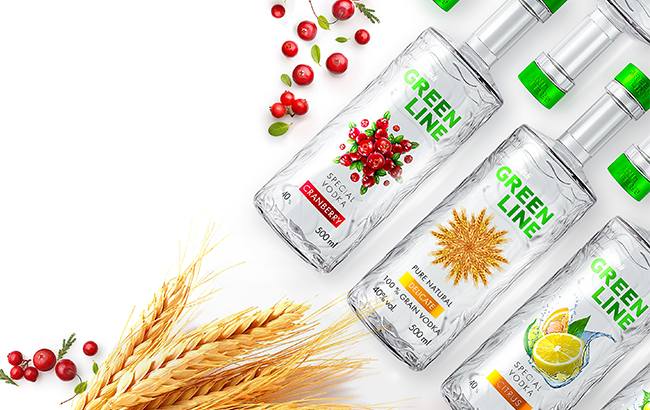 Price: £10 (US$13)
A round of Smooth vodkas saw a Master medal go to Bulbash Green Line Delicate, which was "lovely to drink with a pleasant mouthful and creamy finish – definitely smooth".
The expression also secured the top title of Taste Master following a retaste of all the Master medallists at the end of the competition.
Koskenkorva 7 Botanicals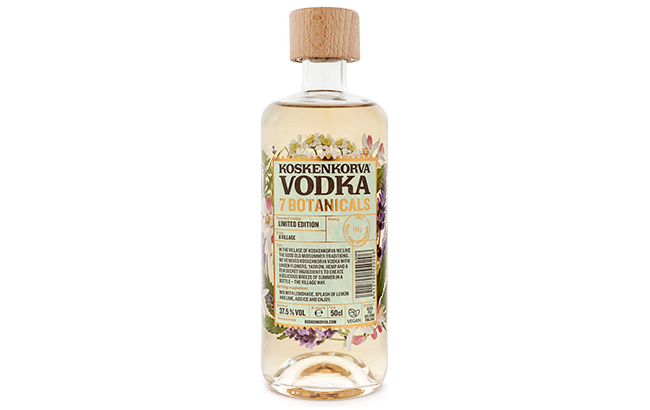 Price: €15.90 (US$18.70)
A Master medal was bestowed upon Koskenkorva 7 Botanicals in the Flavoured/Infused round.
One member of the panel described this vodka as akin to "a party where everyone is invited". "There's a whole bouquet of things going on, but nothing is stealing the show", said one judge. Tasting notes included "cedar, lemon citrus, pine and a hint of berry".  
Produced by Nordic drinks group Altia, the vodka is inspired by midsummer folklore and is made with botanicals such as linden flowers, yarrow and hemp.
Tamova Vodka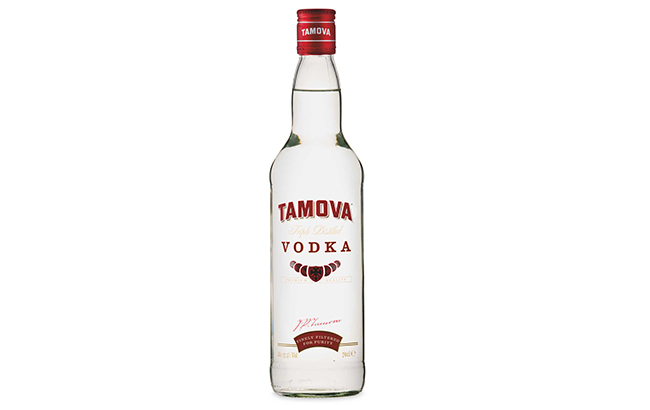 Price: £9.99 (US$13)
A flight of Standard vodkas, which were all priced under £10 (around US$13), saw a Master medal go to Tamova Vodka from Aldi Stores Australia.
Tasting notes included a "light and clean nose" that led to "maltiness, stone fruits and good balance" on the palate.
Stalinskaya Blue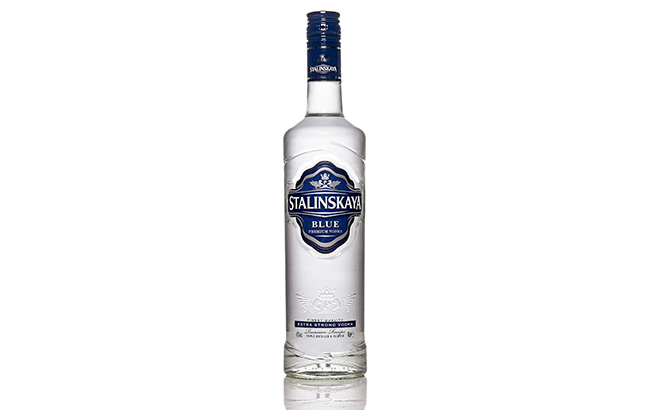 Price: £16 (US$21)
Stalinskaya Blue Vodka was one of four Master medallists in the Premium round.
The expression presented "deep, dark grain notes" on the nose, leading to "some salinity and dark chocolate" on the palate.
The vodka is distilled from premium grain alcohol through a three-step process. It is then filtered through charcoal made from birch wood and aromatic plants.
Edwards 1902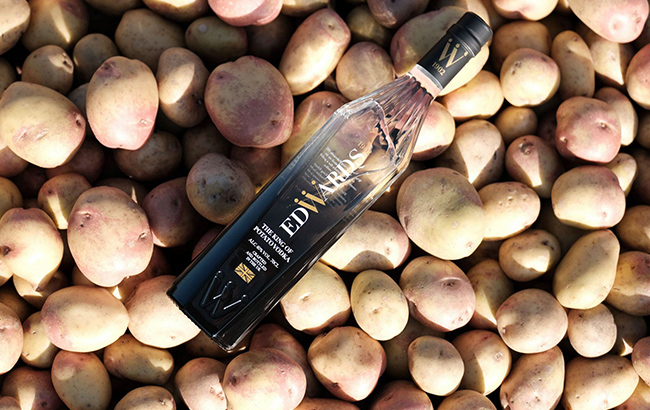 Price: £39 (US$51)
The Edwards Potato Vodka Company received a Master in the Smooth segment for Edwards 1902, which had a "fruity, chocolatey nose" and was described as "different and inviting" while also being "very smooth".
Produced by Elsham Wold Distillery in England, the 40% ABV vodka is made with King Edward potatoes grown in Lincolnshire.