The Vodka Masters 2020 results
By Melita Kiely
This year's entrants prove the vodka category is brimming with expressions that are full of all types of flavour. We present the medal winners from our latest taste test.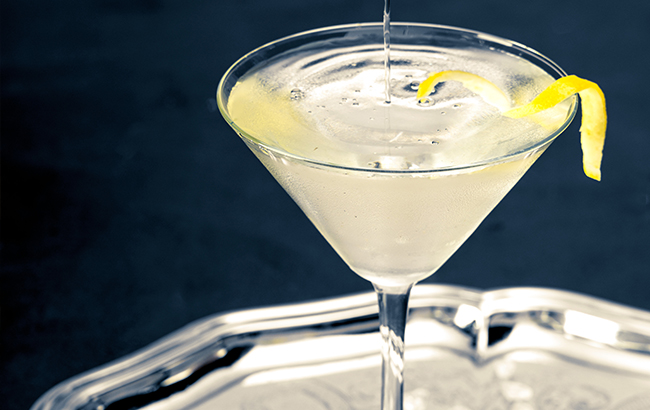 It's time to leave any preconceptions that vodka has 'no flavour' at the door because this year's Vodka Masters blind tasting proved the category has it in bucketloads. It has taken a long time for the category to claw back its credibility following that infamous flavour boom, but the results laid out across the following pages should put remaining doubts to bed.
Connecting over Skype to judge The Vodka Masters 2020 were Bernadette Pamplin, spirits writer and judge, David T Smith, spirits writer and founder of the Craft Distilling Expo, and me, Melita Kiely, editor of The Spirits Business and chair of the event. As we kept our distance because of the pandemic, Wine Sorted stepped in to bottle and deliver each entrant to the judges' UK homes, ensuring the competition could continue under its usual stringent blind‐tasting rules.
GOOD VALUE
As Smith and I sampled a flight of Standard vodkas, which were all priced under £10 (around US$13), we found an exceptionally good value‐for‐money expression, deserving of the first Master of the day: Tamova Vodka from Aldi Stores Australia. Tasting notes included a "light and clean nose" that led to "maltiness, stone fruits and good balance" on the palate.
But Tamova was not the only Master in this flight; Kreskova Vodka also took home the top accolade with its "grainy notes on the nose" and "pleasant creaminess on the palate". "For the price, this was really quite exceptional," said Smith. Three Gold medals were also awarded in the opening heat along with one Silver.
"'Exceptional' is definitely the word that comes to mind to describe these vodkas," enthused Smith. "The quality of some of the spirits in there were what you'd expect from products three or four times the price. It just goes to show that while some more expensive ones are sublime, there is quality to be found at the more affordable end as well. I was very pleasantly surprised."
As we progressed to the next price bracket, Premium, more Masters emerged from the tasting. Russian Standard Original was one worthy Master recipient, with "a little fruitiness on the nose and lovely texture, with notes of cherry". Manchester Spirit Vodka also secured a Master, displaying "lots of character on the nose" and following up with "citrus and pine – almost gin‐like".
Both Stalinskaya Blue Vodka and Stalinskaya Silver Vodka were also given Master medals. The Blue variant presented "deep, dark grain notes" on the nose, leading to "some salinity and dark chocolate" on the palate. Meanwhile, the Silver expression demonstrated "rich, creamy complexity, salted caramel and chocolate" and was praised for being "rather indulgent". The flight also produced nine Gold medals and a worthy Silver.
"What happens when you step up to this price point is the variety of vodka is much broader, so you get some things which are more classic, clean, but you also get people starting to use different base spirits, and that character comes through," noted Smith.
"That's when at this point, those people who are really into their vodka, really appreciate differences and how sippable it is as a spirit, that's when those nuances come through and there's still plenty to explore. And it's still a very reasonable price point."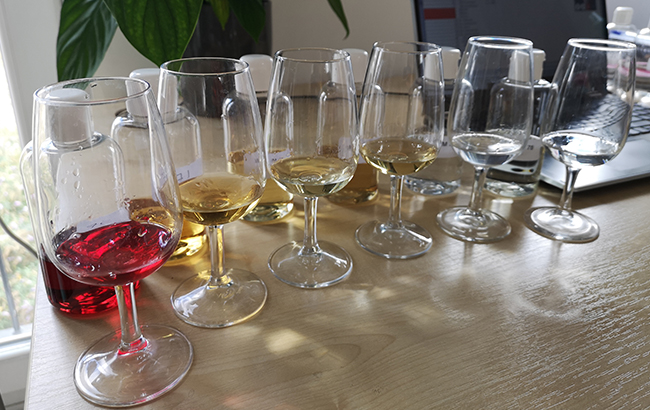 In the Super Premium flight, two Gold medals were awarded, to Niedersachsen Vodka Heartland with its "very herbaceous nose, almost like an amaro or German bitter digestif", and Blinking Owl Vodka, which presented "some raspberry and vanilla – very creamy and a nice texture".
As we tackled the most expensive vodkas of the competition, Ultra Premium, a swathe of Golds were uncovered – seven to be precise. Two highly deserving Gold medallists in this flight both came from Ellustria – Snow Queen Organic and Snow Queen Enigma. Snow Queen Organic was praised for its "lovely vanilla creaminess on the palate, and good lasting length and finish". Meanwhile, Enigma was said to have a "zesty palate, with fresh lime and a touch of pepper" and was recommended used as the base for a Martini. The round was completed by a Silver medal.
"As you move into the ultra‐premium market, you start to see more polarisation between the approach of different vodka brands," Smith explained. "Some are going for very particular flavours and others are continuing to embrace neutrality, but perhaps the more luxurious lifestyle aspect of it. At this end, you've got to do something different so you start to see more range, but I think vodkas at this end of the market display more of their individuality."
The Gold standard continued into the Organic flight, with no fewer than five Gold medals awarded. Snow Queen Organic picked up another Gold, while Tovaritch Spirits International also received a Gold for its core Tovaritch! expression. Pure Vodka and Koskenkorva Vodka Organic achieved Silver medals. "This was an interesting flight, and very varied," noted Pamplin. "There were a lot of different flavours and ideas in the range, which was brilliant to see."
Three Golds were also dished out in the Microdistillery round. Pur Vodka presented a "soft nose" leading to a "malty character on the palate, with cereal and a touch of citrus". Seax Vodka also took Gold for its "fresh nose leading to a creamy vanilla palate, silky texture and smooth finish". And rounding off this flight was Brewdog Distilling's Rogue Wave Vodka, which takes you on an "interesting journey that twists from thick and creamy to a tart note on the palate".
PLEASANT MOUTHFEEL
Pamplin and I were hugely impressed with the Smooth flight that followed, and found two more Masters among the bunch. The first went to Bulbash Green Line Delicate, which was "lovely to drink with a pleasant mouthful and creamy finish – definitely smooth". The Edwards Potato Vodka Company also received a Master for Edwards 1902, which had a "fruity, chocolatey nose" and was described as "different and inviting" while also being "very smooth". Tovaritch! also received a Gold in this round.
"Smooth is a common objective with tasting," noted Pamplin, "and both of those Masters were very complex and did much more than just being 'smooth' as to what I imagined they would. Rather than just focusing on having a clean, easy finish, there was still a journey going on in the spirit."
In the next heat, Vodka Base – Corn, Diageo took home a Silver medal for Smirnoff No.21. La Martiniquaise‐Bardinet scooped a Silver in the following flight, Vodka Base – Grain, for its Poliakov Vodka. "This had quite a clean nose and a slight sweetness on the palate with some complexity," noted Pamplin.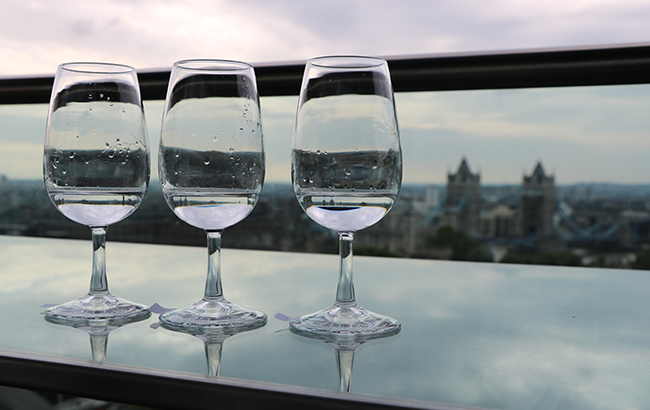 As we moved onto vodkas made from rye, a Gold was awarded to Belvedere Single Estate Rye Lake Bartężek, which had a "lovely sweetness on the palate with some pepperiness adding complexity". Belvedere Heritage 176 also secured the Gold seal of approval with its "rich, creamy palate and stone fruits". Two Silver medals were also awarded to Belvedere Single Estate Rye Smogóry Forest and Belvedere Pure.
"It was interesting the different notes you could get in this flight," commented Pamplin. "[Belvedere Heritage 176] was beautiful, almost like coconut. The spectrum of what you can do with rye is quite amazing. There was consistency in the quality, but each vodka brought something very different."
Blinking Owl Vodka added to the expanding Master medal tally in the Vodka Base – Wheat round, praised for its "lovely nose" and "crème caramel" likeness on the palate, with a "touch of pepper" to spice it up on the finish. Niedersachsen Vodka Heartland was also awarded a Gold. "This was a great range of vodka with some really versatile, intriguing flavours," said Pamplin. In the final base ingredient round, potato‐based Muff Vodka was awarded a Gold after the judges enjoyed that the base ingredient shone through.
REGIONAL HEATS
It was then time to assess vodkas based on region, starting with Russia. High standards were expected of this flight, which were met by Gold medallist Tovaritch!
Flirt Vodka took home a Silver in the Eastern European round, before a flight from the rest of Europe was put to the test. The Stillery's First Dinklewheat Vodka made a notable impression on the judges and joined the Master ranks. Tasting notes included "malty elements, dried fruit and rich malty loaf".
Ellustria added a Silver medal to its growing collection in this flight, awarded to Snow Queen Enigma with a "touch of citrus". In Scandinavia, Koskenkorva Original Vodka was awarded a Gold for being "clean, crisp and herbaceous".
Looking to the Rest of the World, Blinking Owl Distillery increased its medal count with a Gold for OC Orange Vodka, enjoyed for its "tart sweetness on the palate, some berries and orange peel". Blinking Owl Vodka also took home a Silver in this flight, as did Pur Vodka and St Roch Vodka. "The possibilities of what you can find here are massive," said Pamplin. "There was lots of character and the standard was generally quite high across the category."
A large flight of Flavoured/Infused bottlings were sampled next, once again pushing the Master medal numbers up. Weedka was given the top award for pleasantly surprising the judges with how subtle and well integrated the cannabis flavour was. "There was gentle cannabis notes on the nose, subtle and with a gentle spice," noted Pamplin. "On the palate, the flavour is quite intense and very pleasant, it mingles well with the spirit. The subtlety of this one works really well."
Bulbash Honey with Pepper was also found worthy of a Master, described as offering a "gentle honey sweetness, then the pepper comes in beautifully at the end".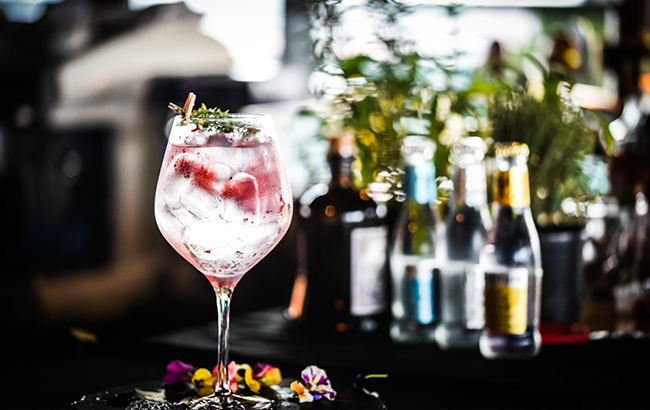 The final Master of the day was awarded to Koskenkorva 7 Botanicals. Pamplin described this vodka as akin to "a party where everyone is invited". "There's a whole bouquet of things going on, but nothing is stealing the show", said Pamplin. Tasting notes included "cedar, lemon citrus, pine and a hint of berry". The round also produced seven Gold medallists and five Silvers.
The last flight in the competition was Vodka Liqueurs, in which a Silver medal was given to English Spirit's "delicious, decadent and chocolatey" Chocolate Chilli Vodka Liqueur.
Smith, Pamplin and I then re‐poured a sample of each Master medallist from the competition to select the Vodka Taste Master 2020 winner. It was a tough decision with so many varied, high‐quality vodkas to choose from. In the end, we unanimously agreed the Taste Master accolade should go to Bulbash Green Line Delicate vodka.
The Vodka Masters 2020 succeeded in highlighting just how much variety can be found in this category. "Vodka has taken a back seat for a while in public opinion; it feels like not many people are going out to look for flavoured vodka," Pamplin added.
"But today has proven it's really up and coming, inventive, and the quality is amazing. I think it's really worth starting to collect and build some very good vodkas for your home bar. Looking at what we've had today, it's really getting to the grounds where you can have five or six vodkas in your collection that would be wildly different and allow you to make a variety of different drinks."
Click through to the following page to see the full set of results from The Vodka Masters 2020.
Standard
| | | |
| --- | --- | --- |
| Company | Product | Medal |
| Alexandrion Group Romania | Kreskova Vodka | Master |
| Aldi Stores (Australia) | Tamova Vodka | Master |
| MV Group Production | Lithuanian Vodka Original | Gold |
| Altia | Explorer Vodka | Gold |
| Stock Spirits Group | Keglevich Dry | Gold |
| Montbel Wines & Spirits | Bold Vodka | Silver |
Premium
| | | |
| --- | --- | --- |
| Company | Product | Medal |
| Roust | Russian Standard Original | Master |
| Manchester Gin | Manchester Spirit Vodka | Master |
| Prodal 94 | Stalinskaya Blue Vodka | Master |
| Prodal 94 | Stalinskaya Silver Vodka | Master |
| Beam Suntory | Pinnacle Original Vodka | Gold |
| Weedka | Weedka | Gold |
| Roust | Żubrówka | Gold |
| Roust | Russian Standard Platinum | Gold |
| The Stillery | The Stillery's First Dinklewheat Vodka | Gold |
| Nero Drinks Company | Nero Premium Vodka | Gold |
| Tovaritch Spirits International | Tovaritch! | Gold |
| Stock Spirits Group | Amundsen Expedition | Gold |
| Prodal 94 | Stalinskaya Vodka | Gold |
| Altia | Koskenkorva Vodka Original | Silver |
Super Premium
| | | |
| --- | --- | --- |
| Company | Product | Medal |
| Niedersachsen Gin | Niedersachsen Vodka Heartland | Gold |
| Blinking Owl Distillery | Blinking Owl Vodka | Gold |
Ultra Premium
| | | |
| --- | --- | --- |
| Company | Product | Medal |
| Duvernois | Pur Vodka | Gold |
| Uokka | Tanzanite Vodka | Gold |
| Chapel Down | Chapel Down Chardonnay Vodka | Gold |
| Niedersachsen Gin | Niedersachsen Vodka Heartland | Gold |
| The Edwards Potato Vodka Co | Edwards 1902 | Gold |
| Ellustria | Snow Queen Organic | Gold |
| Ellustria | Snow Queen Enigma | Gold |
| Royal Mash | Royal Mash Vodka | Silver |
Organic
| | | |
| --- | --- | --- |
| Company | Product | Medal |
| Neilson Europe | Zouk/Extill Organic Single Estate Vodka | Gold |
| Hammer & Son/Vintre Moller Distillery | Green Meadow Organic Vodka | Gold |
| The Stillery | The Stillery's First Dinklewheat Vodka | Gold |
| Tovaritch Spirits International | Tovaritch! | Gold |
| Ellustria | Snow Queen Organic | Gold |
| WM Spirits | Pure Vodka | Silver |
| Altia | Koskenkorva Vodka Organic | Silver |
Microdistillery
| | | |
| --- | --- | --- |
| Company | Product | Medal |
| Duvernois | Pur Vodka | Gold |
| English Spirit | Seax Vodka | Gold |
| Brewdog Distilling Co | Rogue Wave Vodka | Gold |
Smooth
| | | |
| --- | --- | --- |
| Company | Product | Medal |
| Zavod Bulbash | Bulbash Green Line Delicate | Master & Taste Master |
| The Edwards Potato Vodka Co | Edwards 1902 | Master |
| Tovaritch Spirits International | Tovaritch! | Gold |
Vodka Base – Corn
| | | |
| --- | --- | --- |
| Company | Product | Medal |
| Diageo | Smirnoff No.21 | Silver |
| Seven Three Distilling Co | St Roch Vodka | Silver |
Vodka Base – Grain
| | | |
| --- | --- | --- |
| Company | Product | Medal |
| La Martiniquaise‐Bardinet | Poliakov Vodka | Silver |
Vodka Base – Rye
| | | |
| --- | --- | --- |
| Company | Product | Medal |
| Belvedere Vodka | Belvedere Single Estate Rye Lake Bartężek | Gold |
| Belvedere Vodka | Belvedere Heritage 176 | Gold |
| Belvedere Vodka | Belvedere Single Estate Rye Smogóry Forest | Silver |
| Belvedere Vodka | Belvedere Pure | Silver |
Vodka Base – Wheat
| | | |
| --- | --- | --- |
| Company | Product | Medal |
| Blinking Owl Distillery | Blinking Owl Vodka | Master |
| Niedersachsen Gin | Niedersachsen Vodka Heartland | Gold |
Vodka Base – Potato
| | | |
| --- | --- | --- |
| Company | Product | Medal |
| The Muff Liquor Company | Muff Vodka | Gold |
Russia
| | | |
| --- | --- | --- |
| Company | Product | Medal |
| Tovaritch Spirits International | Tovaritch! | Gold |
Eastern Europe
| | | |
| --- | --- | --- |
| Company | Product | Medal |
| VP Brands International | Flirt Vodka | Silver |
Europe
| | | |
| --- | --- | --- |
| Company | Product | Medal |
| The Stillery | The Stillery's First Dinklewheat Vodka | Master |
| Ellustria | Snow Queen Enigma | Silver |
Scandinavia
| | | |
| --- | --- | --- |
| Company | Product | Medal |
| Altia | Koskenkorva Original Vodka | Gold |
Rest of the World
| | | |
| --- | --- | --- |
| Company | Product | Medal |
| Blinking Owl Distillery | OC Orange Vodka | Gold |
| Duvernois | Pur Vodka | Silver |
| Seven Three Distilling Co | St Roch Vodka | Silver |
| Blinking Owl Distillery | Blinking Owl Vodka | Silver |
Flavoured/Infused Vodka
| | | |
| --- | --- | --- |
| Company | Product | Medal |
| Weedka | Weedka | Master |
| Zavod Bulbash | Bulbash Honey with Pepper | Master |
| Altia | Koskenkorva 7 Botanicals | Master |
| Diageo | Smirnoff Spicy Tamarind | Gold |
| Diageo | Smirnoff Zero Sugar Infusions Cucumber & Lime | Gold |
| Oslo Håndverksdestilleri | Norwegian Wood | Gold |
| Glasgow Distillery Company | G52 Botanical Vodka – Fresh Citrus | Gold |
| Zavod Bulbash | Bulbash Green Line Cherry & Brandy | Gold |
| Altia | Koskenkorva Sauna Barrel | Gold |
| Altia | Koskenkorva Lemon Lime Yarrow | Gold |
| Altia | Koskenkorva Raspberry Pine | Silver |
| Glasgow Distillery Company | G52 Botanical Vodka – Rich Coffee | Silver |
| Altia | Koskenkorva Blueberry Juniper | Silver |
| Blinking Owl Distillery | OC Orange Vodka | Silver |
| Diageo | Smirnoff Zero Sugar Infusions Watermelon & Mint | Silver |
Vodka Liqueur
| | | |
| --- | --- | --- |
| Company | Product | Medal |
| English Spirit | Chocolate Chilli Vodka Liqueur | Silver |