Moskovskaya Vodka appoints US distributor
By Nicola Carruthers
Blue Spring Imports has been named the exclusive distributor of Moskovskaya Vodka in the US, as it seeks to become a million-case brand.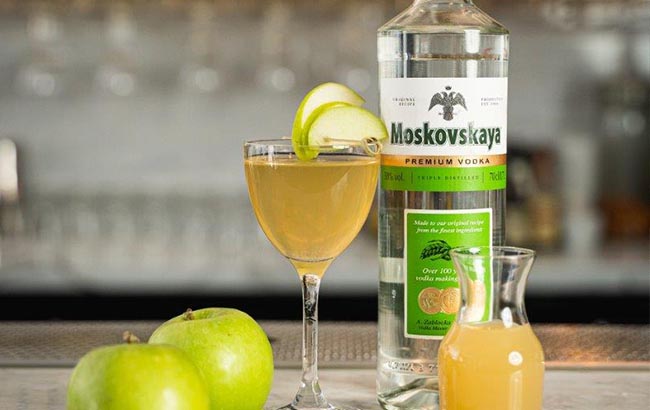 In August last year, Moskovskaya unveiled its first packaging update since 2012 and simultaneously launched a new global campaign.
The new design will be introduced in the US through Blue Spring Imports. The packaging update marks a new chapter for Moskovskaya as it seeks to appeal to a new generation of US drinkers.
Helēna Zakmane, global brand director of Moskovskaya Vodka, said: "Moskovskaya is one of the oldest vodka brands in the world. Its development in the US is one of our top priorities and with the appointment of Blue Spring Imports we have taken the next step towards our ambition to become a one million nine-litre case brand by 2023."
The new label highlights the Osobaya category, a segment of unflavoured vodka created by Russian pioneer M. Kucherov in 1938, according to the brand.
A double-headed eagle has also been added to the label to celebrate Imperial Russia, when Moskovskaya was first produced in 1894.
The new "bold" campaign, called Green is an Attitude, aims to communicate the brand's "premium, modern drinking experience" while retaining its Russian heritage.
The creative direction for Moskovskaya in the US champions the brand's green colour and bottle.
Pepijn Janssens, Amber Beverage Group's chief marketing officer and managing director, USA, said: "We're excited to be launching an innovative new marketing campaign for Moskovskaya in the US.
"This is a truly authentic brand with a strong heritage and history and we are looking forward to embarking on a new journey to celebrate contemporary life and Moskovskaya's contribution to modern global culture."
The campaign features contemporary street art and ink depictions of classic Russian icons, including Moscow's Red Square, and the wild eagles and animals found in Russia's forests.